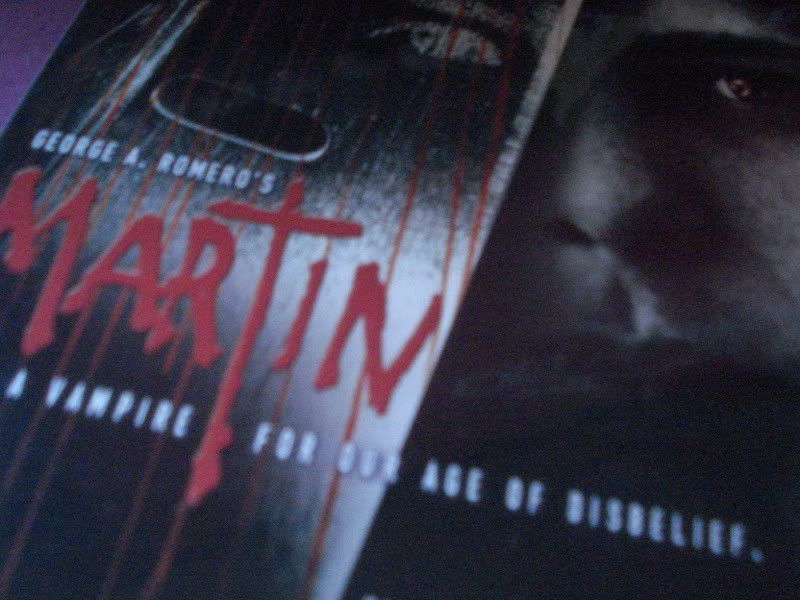 Dir: George A. Romero (Night of the Living Dead,
Diary of the Dead
,
Survival of the Dead
)
Cast: John Amplas, Lincoln Maazel, Christine Forrest, Elyane Nadeau, George A. Romero
USA
,
1977
Seen:
November 3, 2009 on DVD
Reason to Review:
Vampathon: Vampire Film Marathon
*
I had zero expectations going into this film, all I knew was it was a vampire film and directed by George A. Romero (aka King of zombie films) which was enough to get me interested. It is certainly
one of the most unique vampire films I've seen as it acknowledges but distances itself from classic vampire lore, recognizes 'old world' idea and is set in 70s suburbia. Sound bizarre? It is.

As a vampire film it has a very different feel, there is zero romanticism, but there is a far share of nudity. What's interesting about omitting any romance or seduction from a vampire's bag of tricks is that you are left with the bare bones of the need to feed. Seeing it in this light makes the actions align to that of a stalker, which is what made this film more uncomfortable to watch than expected. The is a harshness of take what you need mentality.
Did I mention that it's from the 70's yet?

I thought the unique take on the lore was clever, and it is address on several levels from the idea of wanting or needing connection to even how vampires are created, but overall I found the distancing and rationalization of the violent acts rather disturbing.



Shannon's Overall View:


I didn't love it
I'd likely watch it one more time
I'd recommend it to for vampire film completists and if you are a fan of both arthouse & thrillers with a slasher sensibility



Return to Film Reviews

, See all Vampire Film Reviews

© Shannon Ridler, 2009

* Vampathon is a 16 week marathon explore vampire films from

Nosferatu (1922)

up to the upcoming release of
The Twilight Saga: New Moon