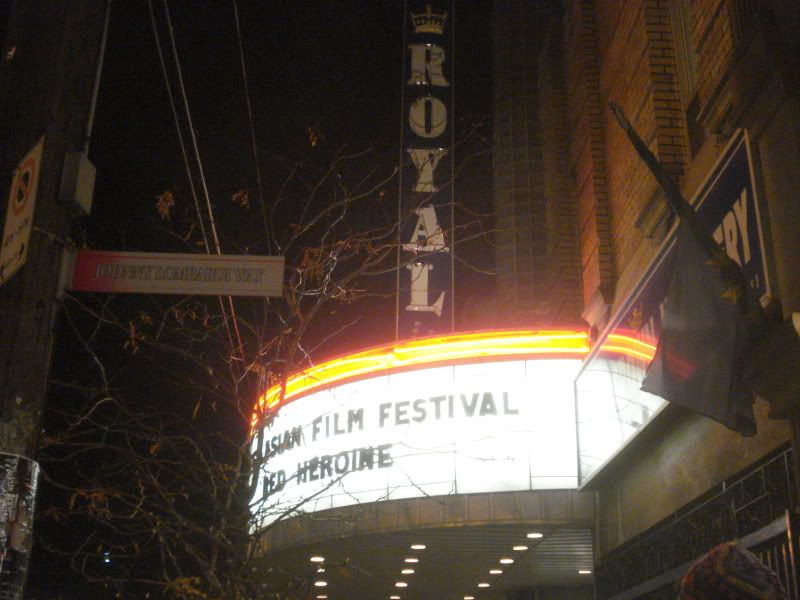 Day 3 of Reel Asian was a one shot deal for me, being all about the screening of Red Heroine at the Royal. I could not pass up the opportunity to see a silent with with live music and I hope you didn't either! It was a great night.
Rather listen than read? Check out my
Day 3 Vlog here
.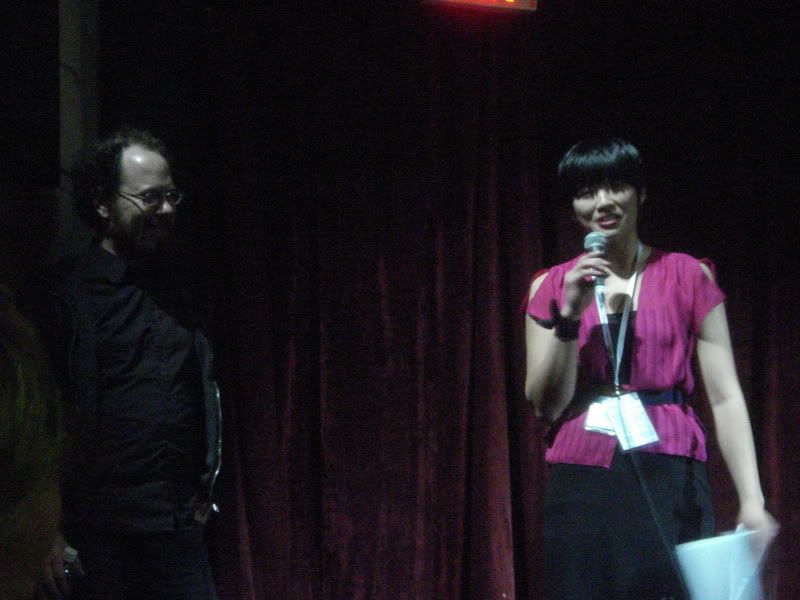 White Boy From the East
Dir: Istvan Kantor
Canada/Thailand, 15 minutes
Fascinating identity exploration in the form of a mash-up using & altering existing footage, on location imagery and direct to camera singing,
White Boy From the East
shows a journey of of a Hungarian man who is convinced he is Asian. I'm not quite sure what extra-terrestrials had to do with the journey, but it did add to the unique flavour of the piece that was enthusiastic, bizarre and ultimately intellectually challenging on the concept of claiming, celebrating and sharing identity.
See
White Boy From the East
introduction with a
special message read from Director Istvan Kantor to the audience
.
Red Heroine
Dir: Wen Yimin
China
,
1929
Silent with live music composed & performed by score by Devil Music Ensemble
Ever since I heard that Reel Asian was going to be playing a 1929 silent martial arts film with live musical accompaniment I've been looking forward to it. How often do you have a chance to see something like this? Not often enough, that's what I say! The film follows the tumultuous journey between everyday folk during a time of unrest and the challenge faced with the military, which include various people being captured and unjustly held. Total makings of a revenge flick, no? The twist was that the film centres on, as the title alludes to, a woman who learns martial arts to take revenge. It's wild to see a film where the story itself comes up again and again but to see it from the perspective of 80 years ago is fascinating. Having the live music was a treat, especially the themes for the different characters as they entered the film. Making it even more experiential was finding a way to interpret the creative translation and sometimes cut off subtitles, which often added to the fun collective experience of watching the film with an audience when we laughed, were startled or cheered all at the same time. It was a beautiful & unique experience, on which I will remember for a long time.
The
Toronto Reel Asian International Film Festival
2009 runs from November 11-15, 2009 in Toronto, Ontario, Canada.