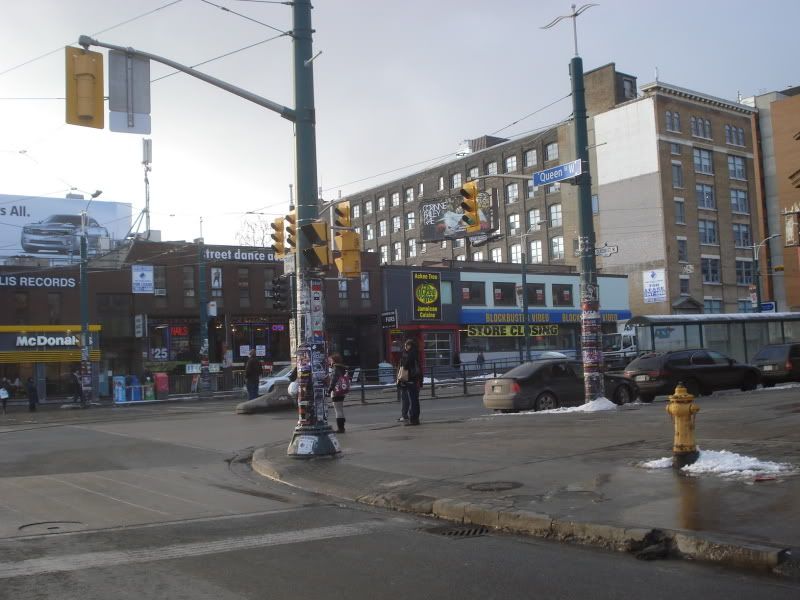 If you live and Toronto and don't recognize the above location, we don't live in the same Toronto. Okay, so the post title here is a bit of a giveaway, but this is the Blockbuster at Queen & Spadina and yesterday I heard some tweets and rumblings that it was closing it doors so I decided to head on by one last time.
I used to go to this location all the time, mainly when it was my local video (yes, video) store 10 years ago and several times since then when I lived in and around that particular neighbourhood. Just last night I watched a
Gladiator
which I had on VHS - one that was purchased from there back when buying "previously viewed" was still a novel idea. Now, that is almost the only time I go to the video store - to see what deals I can get and in general I'm way more likely to see films at festivals, in the theatre, from the library or from zip.ca so I feel a bit of a pang of sadness when I realize it's closing and I'm barely even their customer anymore.
But, times change and us with them. So, I salute the store for all the films it brought me over the years from
Romy and Michelle's High School Reunion
to
The Professional
. Today might be my last outing there and I left one happy camper after slapped down a neat $70 and walked away with 12 DVDs, many of which were already on my 'to buy but can't find' list, along with several guilty pleasures and a few wildcards.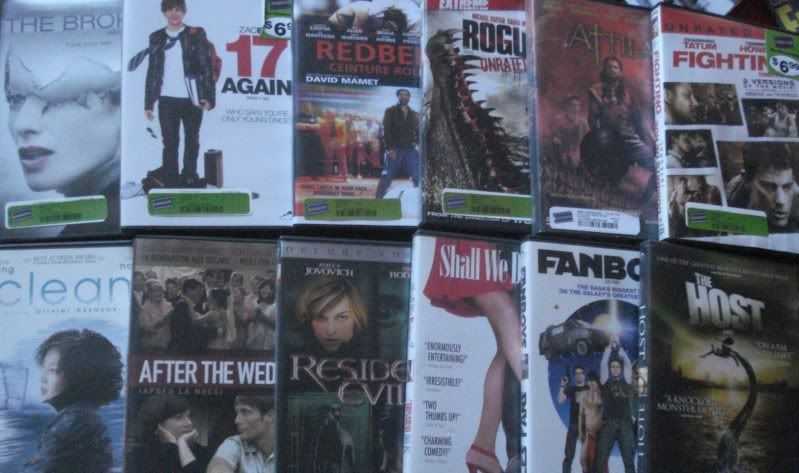 So Long and Thanks for the Fish! Er... films.