In case you haven't seen the three new images from the upcoming film
The Twilight Saga: Eclipse
(to be released June 30, 2010), here they are in their hi res glory!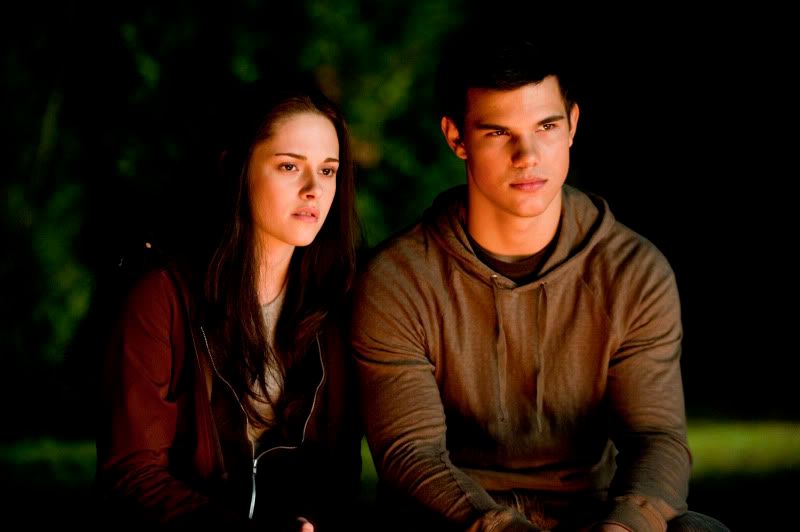 Courtesy of E1 Entertainment
Bella & Jacob
I love that a pic of Bella (Kristen Stewart) & Jacob (Taylor Lautner) is included in the bunch. Seeing this image it feels pretty clear what part of the film it would be from, and again I'm happy they are including it although my memory of the stories told here are spotty at best. But, I'll be all caught up by the time the film is released as re-reading the book is on my
2010 Book to Film Challenge
, although first I need to read Wuthering Heights.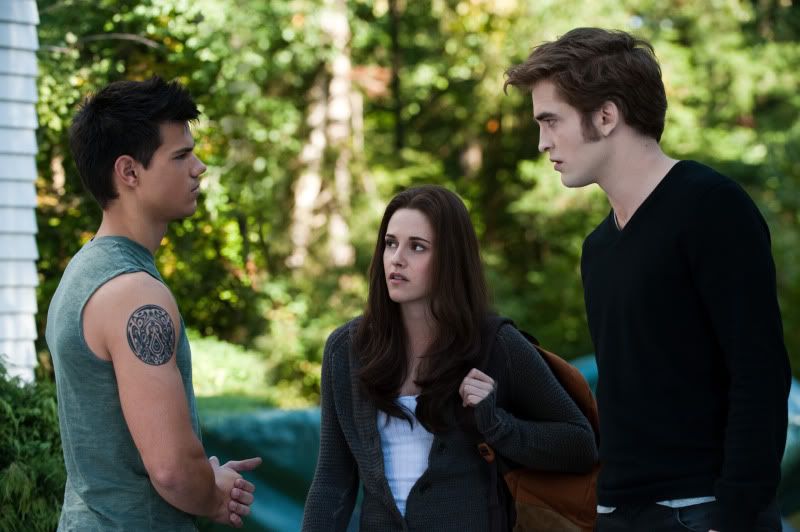 Courtesy of E1 Entertainment
Love Triangle: Jacob, Bella and Edward
Yeah, so no one looks really happy here. Can't we all just get along?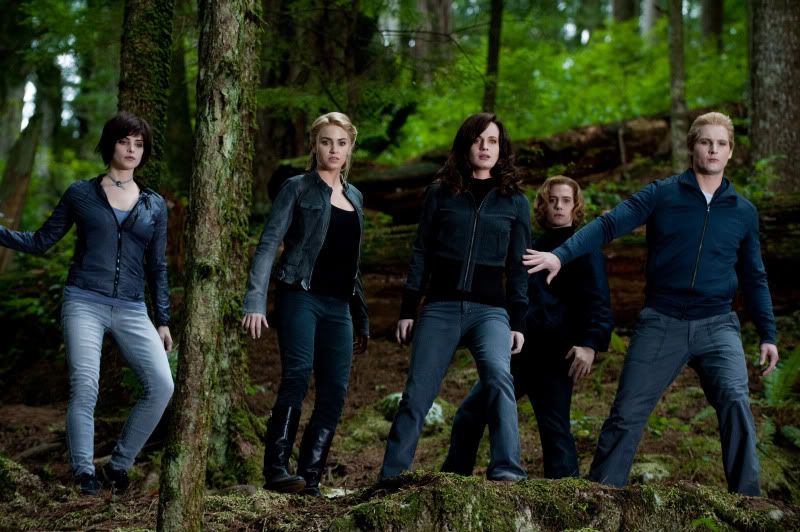 Courtesy of E1 Entertainment
Vamp Pack.... to Attack!
Alice, Rosalie, Esme, Jasper and Carlisle are all ready to attack! Although, I'm not sure why each film the hair gets changed, although I love Rosalie's hair. Wow. That's so good hair. Almost makes up for Jasper. Almost. I'm a little surprized at how colour co-ordinated everyone is here. But again, Rosalie wins here too - check out her jacket! Gorgeous! Esme almost looks Bella-like here. Hmm, I wonder what they are looking at in the scene.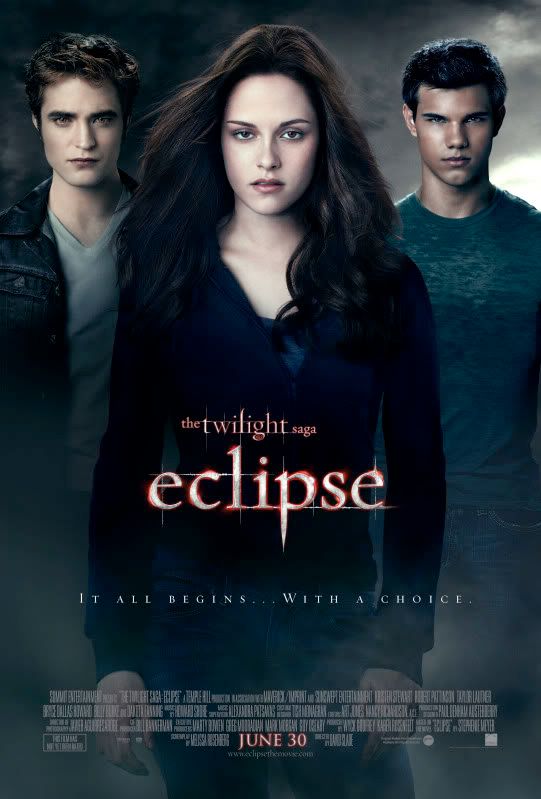 The Twilight Saga: Eclipse Poster
I can't tell you how thrilled I am that Bella is front and centre here. Female protagonist for the win! Plus, awesome colour story - stormy, steely goodness.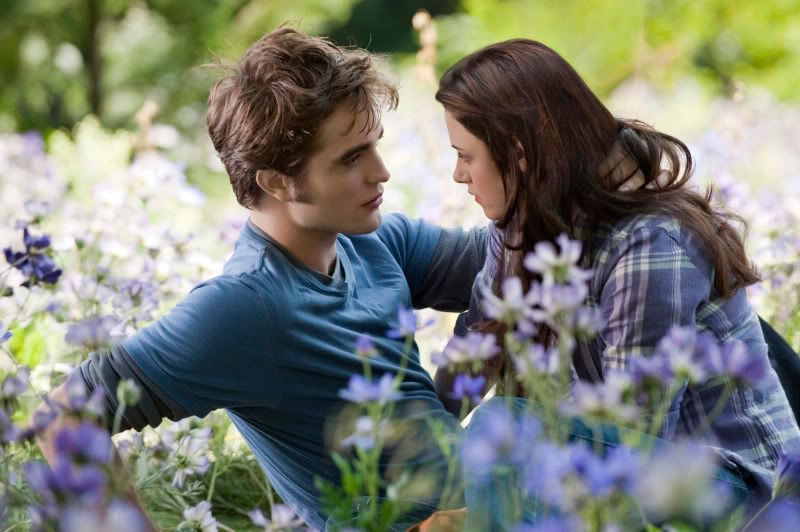 KRISTEN STEWART and ROBERT PATTINSON star in THE TWILIGHT SAGA ECLIPSE. Photo Kimberley French
Previously released, but as people love the meadow there is no reason not to include it in the set!