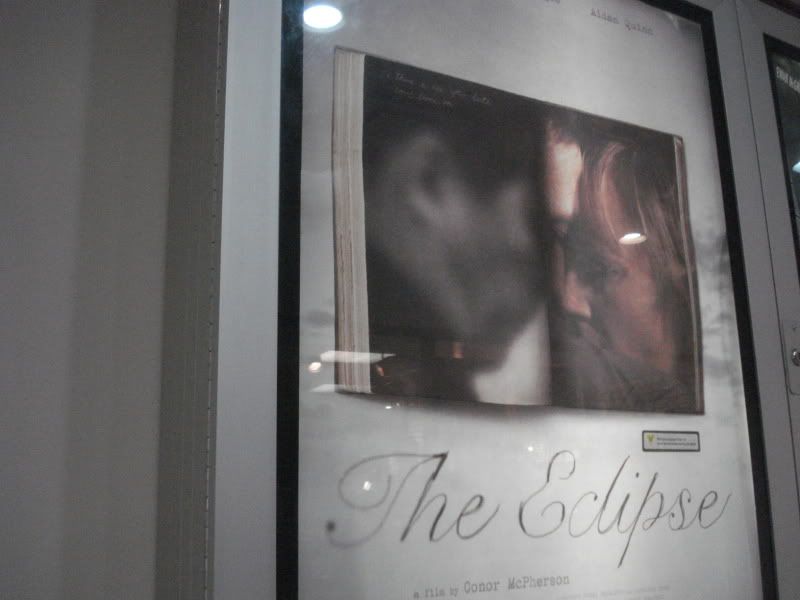 Writer/Dir: Conor McPherson (Saltwater, The Actors)
Cast: Ciarán Hinds, Iben Hjejle, Aidan Quinn
Ireland
,
2010
Seen:
April 13, 2010
at Canada Square
Reason to see:
A paranormal drama is always a yes for me!
Add that it's Irish and you couldn't keep me away.
Set in Ireland and following the everyday life of widower Michael (played by Ciarán Hinds), we soon start to see that the everyday has more than a few of it's own mysteries. Seeing the world through his eyes, neither cynic nor believer, it feels like a real slice of paranormal life and life in general. What would you do if something like this happened to you?
I loved how this film really captured everyday people living their lives, and encountering the paranormal. It's a refreshing change from pop scares and origin stories, it feels very much like it could happen to anyone. The fact that the tone is held like a drama is one of the reasons that it feels so scary when it does take a dark turn.
Ciarán Hinds is great as Michael, a literary festival driver who is just going about everyday life but I absolutely adored Iben Hjejle as Lena, an author on ghost encounters. She's a fantastic character that's complex, strong yet imperfect and very real. Rounding out the cast is Aidan Quinn, who plays the know-it-all big wig author Nicholas.
I loved the realness of the film, the imperfections of the characters, the chance occurrences along with genuine awkwardness as well as ease. It's very grounded and refreshingly adult showing relationships with depth are care be they muddy and clouded or new and curious. All of this is set in great locations, from beautiful interiors to charming locations adding richness at every turn. Woven in throughout is a undercurrent of tension of the unknown that keep the mystical feel to the film.
A strong drama laced with the paranormal,
The Eclipse
is a film well worth seeing.
Shannon's Overall View:
I enjoyed it
I'll watch it again
I'd recommend it to fans of drama-based horror
15 minutes of preshow including 13 commercials (!) and 5 previews:
The Girl with the Dragon Tattoo,
Harry Brown
, The Switch, The Secret in Their Eyes
and
Please Give
Return to Film Reviews
© Shannon Ridler, 2010