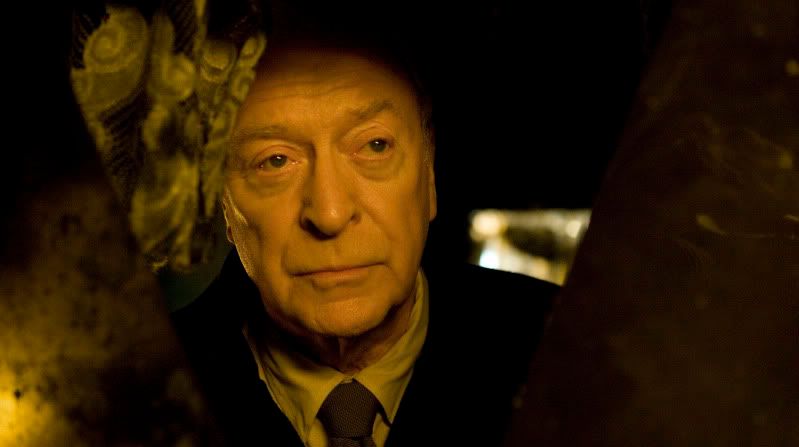 Michael Caine in Harry Brown. Courtesy of E1 Entertainment
Dir: Daniel Barber - feature film directorial debut
Cast: Michael Caine, Emily Mortimer, Charlie Creed-Miles, Ben Drew, Liam Cunningham, David Bradley, Jack O'Connell
UK
,
2010
Reason to see:
Michael Caine is always enough to get me interested in seeing a film and the
trailer
looked interesting
I was all set to write that
Harry Brown
is set in the gritty, dark world of crime and drug dealing, but it isn't. It's literally about the regular nice man next door to what has become a gritty, dark world, but the fact that he's probably been there long before any of the street punks goes to show exactly the two worlds, or personalities, that collide.
Michael Caine plays Harry Brown, a retired man living on a housing estate (series of apartment building complexes for folks on this side of the pond), an estate that has a combination of retirees, regular folk and a good size of violent and terrorizing young drug dealer and gang types. The film aptly uses this setting to explore themes of crime and violence, but also takes a strong look at futility, emptiness and disinterest from many of the different parties, participates and most interestingly non-participants. It's that lack of interest that makes the film interesting. What are you willing to let slip by, and what aren't you okay with slipping by. If you were to take action, what would you do and how would that go?
It doesn't shy away from the messy and cruel nature these acts can carry, which was refreshingly believeable for a tale of vengeance. Instead of highly stylized crafty fights we get brutality and torment that's uncomfortable and keeps you on edge. Although the violence isn't highly stylized, which is refreshing, but more so it doesn't need to be because the film itself is beautifully shot and accompanied by a fantastic score and soundtrack.
Michael Caine is fantastic in the film, bringing a new and interesting character alive on the screen, showing us someone who is aware of the malicious and uncaring around him. I also really enjoyed Emily Mortimer as D.I. Alice Frampton, likely one of the only characters in the film that didn't buy into the futility of the situation, although I wished she was in it more.
Harry Brown doesn't pull any punches, it's gritty and dark and dangerous. Although it's strongly centred in injustice, it's oddly not really about justice. A bit of a conundrum, but that's one of the things that I liked about it is that is starts grey keeps it pretty grey. Actually, grey with a lot of red from all the blood which would give us Brown. Harry Brown.

See also:

Harry Brown
DVD Review
Shannon's Overall View:
I appreciated it
I'd it again it
I'd recommend it fans of drama based vengeance films
Return to Film Reviews
© Shannon Ridler, 2010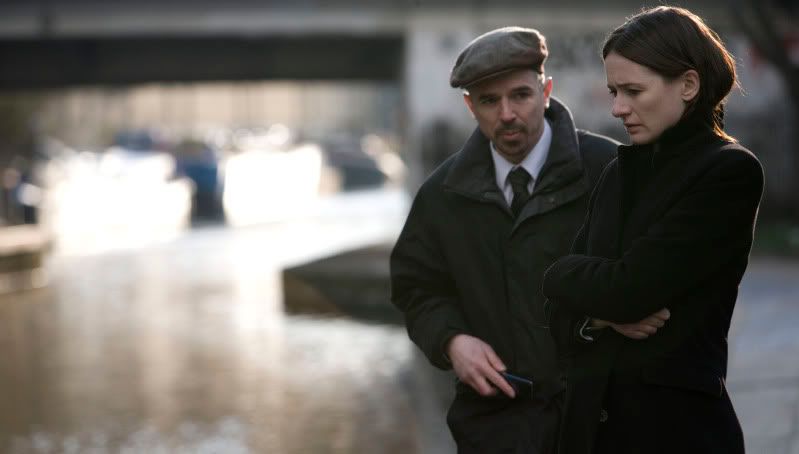 Charlie Creed-Miles & Emily Mortimer in Harry Brown Courtesy of E1 Entertainment