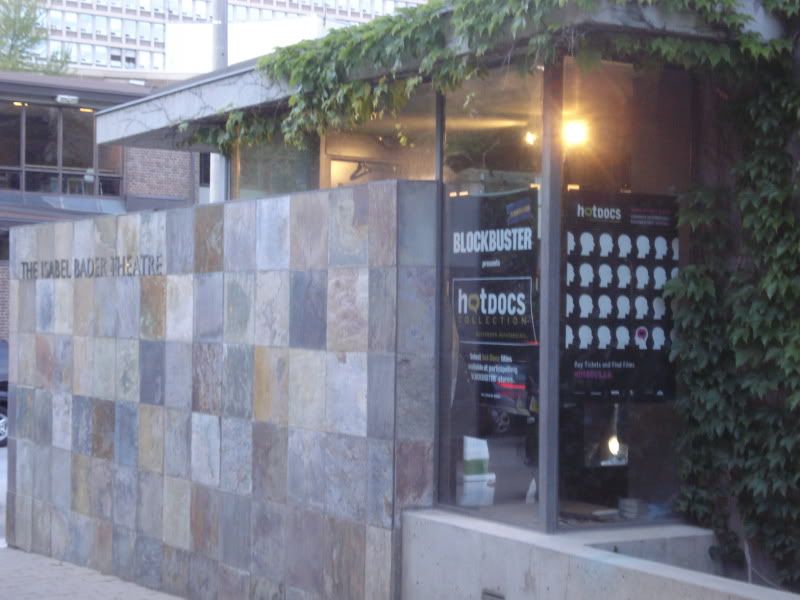 The Bader was prominent location of the day, and it's one venue they tend to let in the line pretty early to the screenings which means a nice little midday break off the feet and time to get some reading done while waiting for the films. Very relaxed way to spend the day, and very refreshing considering it was back to back sold out screenings. The festival has been so busy this year, but always maintains it's calm which is a beautiful thing to see.
Rather listen than read? Check out my
Day 8 Vlog
!
Space Tourists
Dir: Christian Frei
Switzerland
When I originally wrote out the title of the film I had 'Space Tourist', but then at the screening realized it was plural and therefore focusing not just on the journey of Anousheh Ansari's $20 million trip as a space tourist, but other angles on space tourism and it's effects. I really enjoyed that fact that the film focused on different cause & effect style elements of space travel, all the while remembering and capturing the wonder that space still hold for many of us. It seems so elusive, being literally 'out there', but what if it was more accessible? Even is 'more accessible' does mean you need $20 million to go? That makes it the impossible, feel possible. From that stand point it was quite eye-opening and inspirational, although I'm not sure how I feel about commercialization or privatization of space travel. It certainly got me curious, got me thinking and presented ideas I had never thought of - all great qualities in a documentary in my book!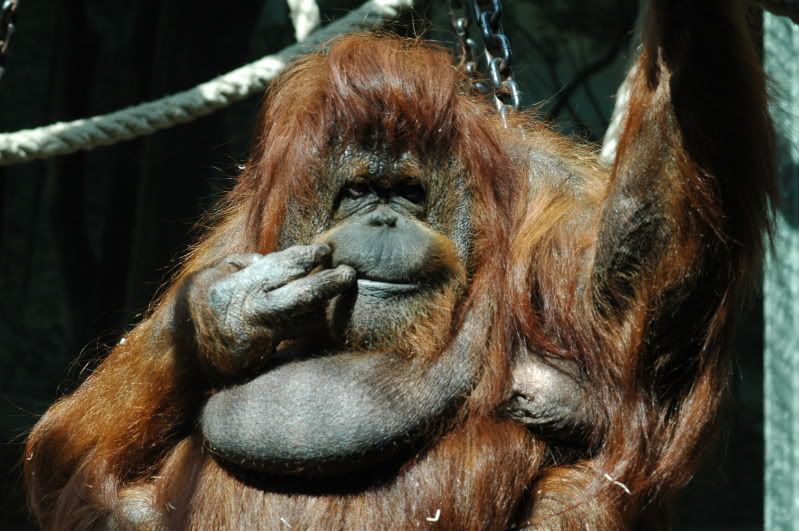 Nénette
Dir: Nicolas Philibert
France
Nénette

is a fascinating observational piece,
where the camera is almost exclusively focused on
Nénette or her fellow orangutan while we hear the comments of people passing by along with interviews of those who have known
Nénette
on a more personal level. I was continually fascinated by the dialogue that came up in the conversations, and how especially when it was people that didn't know
Nénette
it seemed to say so much more about themeselves than
Nénette herself. We humans certainly seem to project a lot, even when it comes to animals that we have just met. The set up of the film is simple, yet extremely brilliant as viewers viewing, we continually shift our role from viewer to listener to overall observer and then back again. Extremely experiential and total meta madness, and I loved every minute of it.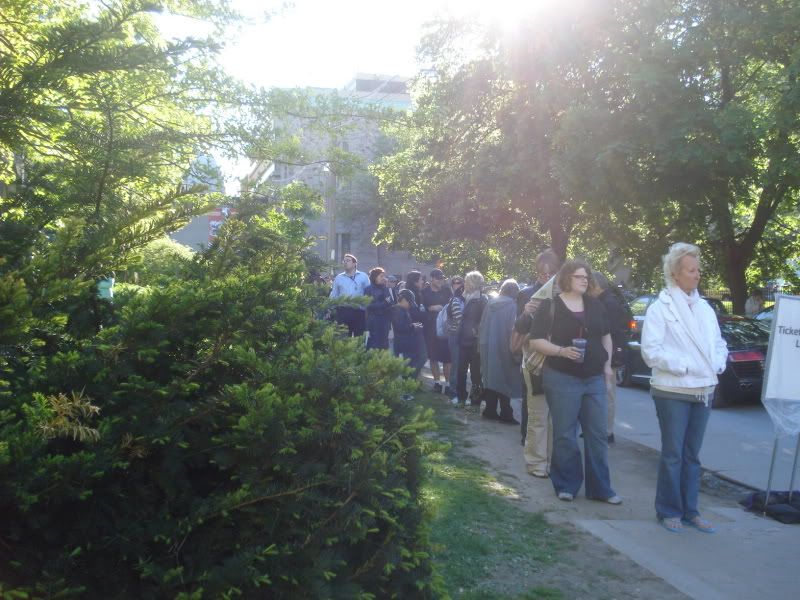 Line outside the Bader for Nénette
To see more about the festival screenings check out the
festival schedule online at the Hot Docs website
or
purchase tickets at the online box office
.
Hot Docs
Canadian International Documentary Festival runs from April 29 - May 9, 2010 in Toronto, Ontario, Canada