This week marks the opening of
Inside Out Toronto LGBT Film and Video Festival
2010 which in its 20th season celebrates 20 Years of Queers! Bringing us films from around the world to right here in our hometown, we've got sensational features, shorts, retrospectives and parties to boot. Looking through the pages of this years program, I was overwhelmed by the selection of absolutely captivating films to choose from. Let's have a look at their offerings.
The festival will start off with a bang with the Opening Gala of
Howl
, directed by Rob Epstein & Jeffrey Friedman (The Life and Times of Harvey Milk) and stars James Franco as Allen Ginsberg, and received great buzz out of Sundance. More highly acclaimed festival films to enjoy include the Italian film
I Am Love / Io sono l'amore
starring Tilda Swinton, Haim Tabakman's
Eyes Wide Open / Einaym Pkuhot
which played at Cannes and Mike Hollbom's documentary
Mark
, focused on activist Mark Karbusicky.
Along with
Howl
the festival has more Galalicious films with the gorgeous and moving Centrepiece Gala
Undertow / Contracorriente
and closes the festival with their Closing Gala of the BBC-produced steamy romance
The Secret Diaries of Miss Anne Lister
.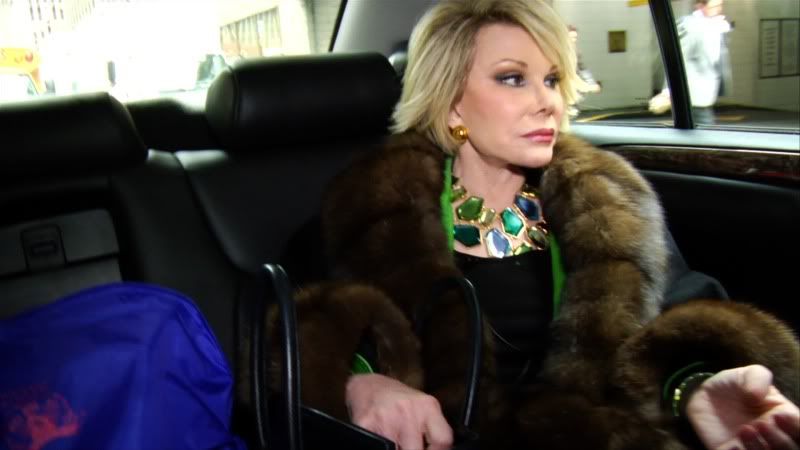 Above: Joan Rivers in Joan Rivers - A Piece of Work
One program I'm thrilled to see back again this year is the Icon Documentary Series which features the funny and insightful
Joan Rivers - A Piece of Work
, widely-popular
Topp Twins: Untouchable Girls
following the New Zealand yodelling/folk singing twin sisters. I'm also looking forward to checking out
Prima Donna: The Story of Rufus Wainwright's Debut Opera.
See more about the Icon Documentary Series, along with
here
.
But the programs don't stop there, we also have the
International Focus on South America
which includes this years Centrepiece Gala
Undertow
along with
The Last Summer of La Boyita
,
Plan B
and
Leo's Room
among others. Over at
Buddies in Bad Times
you can check out
Flashback
retrospective program looking back at queer cinema over the bast 20 years along with
The Outsiders
program which takes the reins of more experimental film and pushing the boundaries of the medium. See more about
The Outsiders
and
Flashback
programs
here
.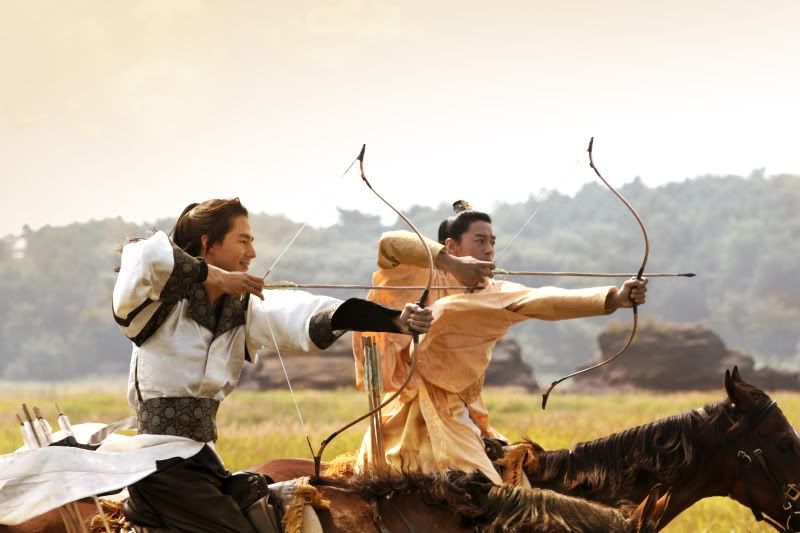 Above: A Frozen Flower
This years festival holds so many great titles, I know it's hard to whittle it down but a few of the international must-see's on my list are the South Korean film
A Frozen Flower / Ssang-hwa-jeom
set at the end of the Goryeo Dynasty (picture above), the Danish film
Brotherhood / Broderskab
centred on a relationship that grows between two neo-Nazi gang members and Norwegian music-centred film
The Man Who Loved Yngve
.
It's not all features and worldly, one of my favourite programs is
Hogtown Homos
, a Toronto-centre shorts program that is sure to deliver and always has a full house!
Speaking of busy,
Inside Out
is certainly one of the busiest festivals in the city, but thankfully you can check online for
ticket availability
. The festival already have 2 sold out shows (Howl & Undertow) but remember there is always the Rush line (see info on
rush here
).
For more information, check out the
Inside Out website
,
Film Schedule
,
Festival Planner
,
Online Box Office
,
Ticket Availability
,
Box Office Information
,
Venue Information
and
Party Information
.
The
Inside Out Toronto LGBT Film and Video Festival
2010 runs from May 20-30, 2010 in Toronto, Ontario, Canada.