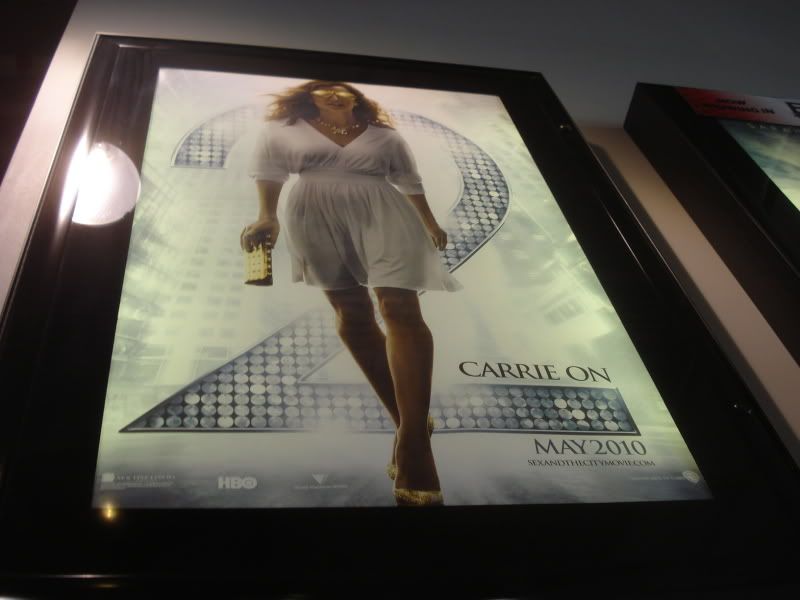 Writer/Dir: Michael Patrick King (Sex and the City)
Cast: Sarah Jessica Parker, Cynthia Nixon, Kim Cattrall, Kristin Davis, Chris Noth, David Eigenberg, Evan Handler, Willie Garson, Mario Cantone, John Corbett
USA
,
2010
Seen:
May 27, 2010 at the AMC
Reason to see:
I recently watched & enjoyed the first film, but honestly I thought I would check it out as it came in
#2 as the Most Anticipated May Release on the Poll
!
The ladies are back to the big screen after the success of the 2008
Sex and the City
film, a continuation of the TV series set lovingly in New York. All four ladies are back from our love-focused protagonist Carrie (Sarah Jessica Parker), to workaholic Miranda (Cynthia Nixon) to the traditional Charlotte (Kristin Davis) to the ever lovely and sex-centric Samantha (Kim Cattrall), the ladies lunch, chat, ponder and continue to grow through life and their relationships.
One of the things I love about the film is how transparent it is in so many areas that films can shy away from or try to deny. This don't deny their ages, stages of life, or the fact that the 'current economic climate' sucks if you are into being a big spender. One of the strengths of the series and the films is that they stay true to the characters as they Carrie On with life. They do get older. Things change. Priorities shift. And sometimes - that sucks. And sometimes, it doesn't. Though all of it, the women have their friendship to see them through the ups, downs and go arounds.
It's so refreshing to see a relationship film that isn't overly romantic, but still realistic and oddly earnest. It still has romance, but the focus really is the relationships. The things you worry about when you feel you shouldn't - but you do. Mistakes. Worry. Things you don't want to explain, and fumble through when you try. Honest reactions you don't want to see. In that sense, it's so freaking real.
Whenever I watch any incarnation of Sex and the City, I always expect to feel like I should pick out whom I'm most like, or who I think the women in my life are like - but in truth I think a lot of use are a little bit of each of them. That makes it even more fun to see and recognize moments and nod along saying "I would *so* do that!" or recognize reactions and know exactly who in your life would pull a Samantha.
Overall, it's really a film for it's fans. If you liked the series and the first film, it should be a shoe in that you'll enjoy this one as well. Glitz, glam, fashion and funny truths - I'm always up for more time with these fantastic women.
Shannon's Overall View:
I enjoyed it
I'll watch it again
Easy recommendation here - it's no question for Sex and the City fans.
17 minutes of preshow including 3 commercials and 6 previews:
Going the Distance, Life s We Know It, Charlie St. Cloud, You Again, Eat Pray Love
and
The Kids are Alright
Return to Film Reviews
© Shannon Ridler, 2010