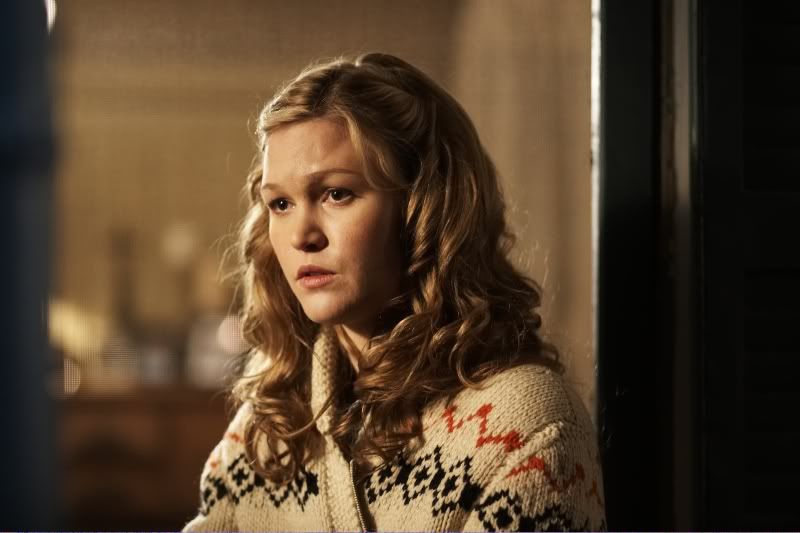 Julia Stiles as Jenny Thierolf in the Cry of the Owl, Courtesy of E1 Entertainment
Writer/Dir: Jamie Thraves (The Low Down)
Cast: Paddy Considine, Julia Stiles, James Gilbert, Caroline Dhavernas, Gord Rand, Nicholas Campbell
UK
/
Canada
/
Germany
/
France
,
2010
Reason to see:
I'm always up for a good thriller
Based on the Patricia Highsmith (Strangers on a Train, The Talented Mr. Ripley) novel of the same name,
The Cry of the Owl
is a psychological thriller that takes a different tone on to a stalker story. First up, it's not a horror film but rather a drama that in very character centred with a continual air of mystery. Second those characters are not what you'd expect in a stalker film, they really don't adhere to stereotypes or caricatures but present us with rather everyday people.
That is what I loved about the film, is the characters. They are very accessible even though we don't always know where they are coming from but they give us enough to be intrigued and wanting to know more. We are presented with an unusual group of people from at stalker Robert (played by Paddy Considine) and the woman he is stalking Jenny (played by Julia Stiles), neither of which conform to limitations of a stalker/stalkee scenario. The films keeps the characters here very grey in their motivations, but always believable. Everyone feels on edge at certain times, as people can be when in unusual situations. Actually, in a lot of ways the stalker seems the most stable person out of the bunch. It refreshing to see this shift in preconceptions while still keeping it feeling very believable, mysterious and intriguing.
I loved how the film keeps you guessing and wondering but never confused or tricked. The great writing and pacing really set the groundwork for that and with the strong performances, specifically from Paddy Considine and Caroline Dhavernas, it all falls nicely into place. Great story, strong acting, keeps you on edge and it's mysterious but not confusing - this is exactly what I like to see in a thriller.
The characters really rang true for me, which is amazing considering how gently grey they are.
DVD Extras:
Making of (22 minutes)

This is a great addition to the film, covering a lot through the interviews on the adaptation from book to film, the story, insights on the characters stories and motivations and behind the scenes footage. Includes interviews with: writer/director Jamie Thraves, actors Paddy Considine, Julia Stiles, James Gilbert, Caroline Dhavernas; producers Antoine de Clermont-Tonnerre & Julia Sereny and executive producer Jamie Laurenson

Trailer
The Cry of the Owl
was
released on DVD June 8, 2010
and is available on
Amazon.ca
and
Amazon.com
Shannon's Overall View:
I enjoyed it
I'll watch it again
I'd recommend it thriller and drama fans
Return to Film Reviews
© Shannon Ridler, 2010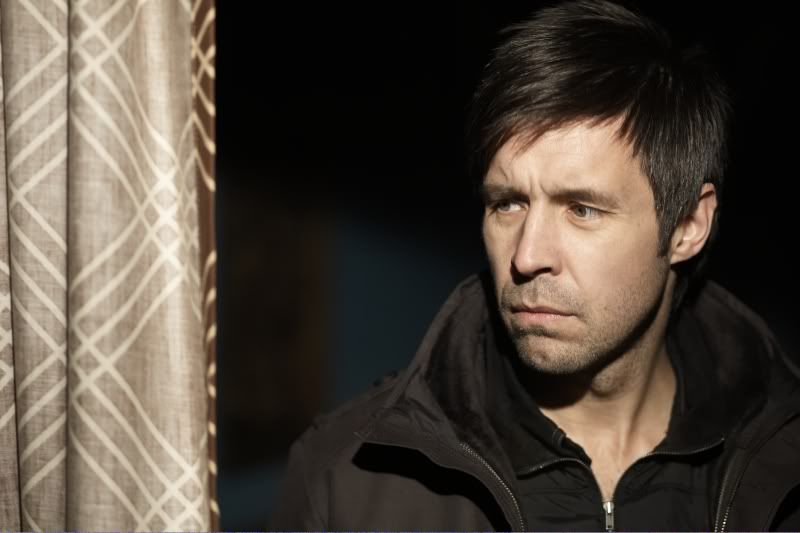 Paddy Considine as Robert Forrester in The Cry of the Owl, Courtesy of E1 Entertainment