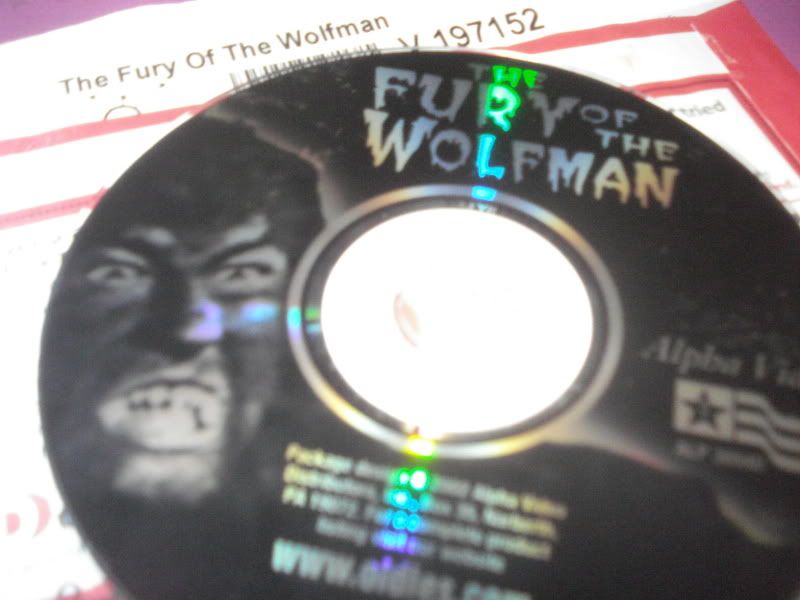 Dir: José María Zabalza (El vendedor de ilusiones, Divorce, Andalusian Style)
Cast: Paul Naschy, Perla Cristal, Verónica Luján, Francisco Amorós, Miguel de la Riva
Spain
,
1972
Seen:
June 8, 2010 on DVD
thanks to
Zip.ca
Reason to Watch & Review:
For
The Wolfathon
*
What a treat
The Fury of the Wolfman / La furia del Hombre Lobo
is. I've had a fair share of happy surprizes during
The Wolfathon
, but nothing like this yet. It's no brilliant, I'd say technically it's not even good, but it was a hell of a lot of fun to watch.
I was worried at first. The copy I got was often distressed and worst of all: dubbed. As is it turns out it just added to the flavour of the film which is melodramatic to the max and filled with a 60's science-y film feel to it, complete with minidresses and absolutely sensational stylings like Verónica Luján's Cleopatra-like make up, which I'm sure totally isn't out of place for her role as the assistant Karen.
Paul Naschy plays Waldemar Daninsky, recently back from Tibet when he starts to experience and engage in some bizarre activities. It's a little challenge to piece together the plot other than that as it often feels more than a little off. Actually, if feels like someone watched a bunch of werewolf films with the sound off and then made their own film. In a way, seeing this film dubbed, I felt like I was having that experience as well as I'm pretty confident some things didn't quite fit in with the translation. Add to it lots of odd edits, unexplained sequences and transitions and it really felt all over the place. But, even through there were little moments like that the story itself felt mostly cohesive. Bizarre, but highly entertaining and enjoyable combination.
The film on top of being a werewolf film, also has a strong 'mad scientist' feel to it, which I loved. It made it eerie and bizarre, and different from a lot of the other werewolf films I've seen so far. I also loved the women in the film. Verónica Luján as Karen is a lot of fun, but it's really Perla Cristal as Dr. Ilona Elmann who literally holds the film under her command. It's worth watching just to see her.
In terms of being a werewolf film, it certainly hits a lot of the marks you'd expect but definitely goes for a more science approach. It uses effects well and has a fair share of blood but the gore isn't the focus, it's more ideas-shaped horror with a fair amount of frightening scenarios and a lot of screaming.
Overall, I found it really refreshing. It's not polished by any means, but if was one hell of a fun ride.
Shannon's Overall View:
I enjoyed it
I'll watch it again
I'd recommend it horror film fans, especially if you like science-oriented, 60's-ness and/or great women in horror
Return to Film Reviews
© Shannon Ridler, 2010
*
The Wolfathon
is a marathon exploring werewolf films in anticipation of the 2010 release of
The Twilight Saga: Eclipse