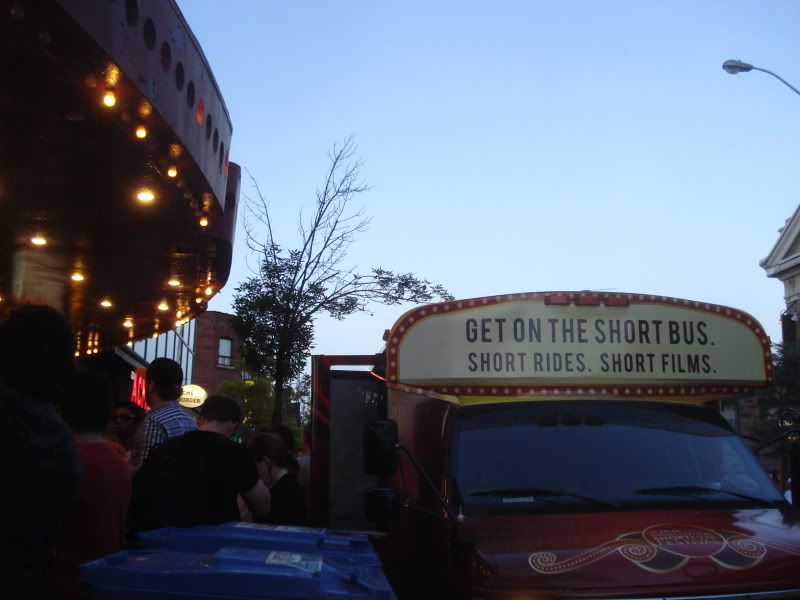 Nothing like an opening night! The Worldwide Short Film Festival 2010 kicked off last night at the
Bloor Cinema
to a bustling and enthusiastic crowd all set and reading to see the
Opening Gala: Award Winners from Around the World
program. As a special treat,
Runaway
director Cordell Barker was in attendance to discuss his award winning short with Festival Director Eileen Arandiga before the screening. You can see
video clips of that discussion along with opening night and welcome speech here
.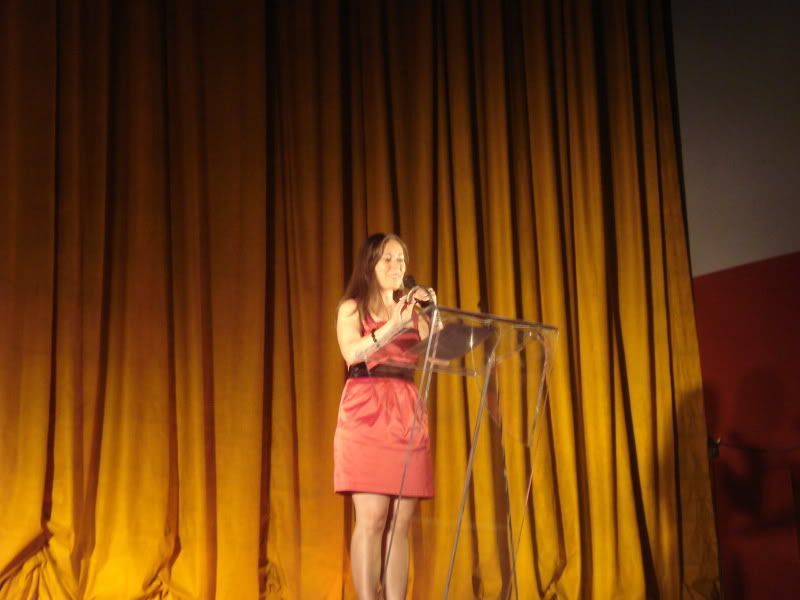 Eileen Arandiga, Festival Director
Opening Gala: Award Winners from Around the World


See my review of

Runaway

here (from TIFF'09).
Seeds of the Fall / Slitage

Dir:
Patrik Edlund
Cast: Anki Larssojn, Jacob Nordenson
Sweden, 17 minutes

Offbeat comedy of bizarre interconnecting events between 2 neighbourhood couples that lead to an odd proposition. This one was certainly a crowd pleaser.



Tungijoq


Dirs: Paul Raphaël, Félix Lajeunesse
Cast: Tanya Tagaq, Zacharias Kunuk
Canada, 7 minutes

Absolutely stunning short that is so gorgeous I almost felt out of my seat and wanted to launch into the film itself. Ethereal, hypnotic and beautiful, the atmosphere and world created in the film is filled with life and energy at every turn. Alive and intense against the backdrop of a tundra setting, we follow the journey of a shape shifting woman and a seal hunt. This short film is a total stand out for me, hypnotic and beautiful I felt completely transported watching it.
Gorgeous.

You can watch

Tungijoq

online here.


The Six Dollar Fifty Man


Dirs: Mark Albiston, Louis Sutherland
Cast: Oscar Vandy-Connor, Celina Russo-Bewick
New Zealand, 15 minutes

Escapism to ideas of superheroes, Andy prefers these ideas as a means for coping with school bullies. The perfect casting with the character of Andy takes the film from a fun idea to a great treat, he's got the rough and tumble look and is mischievous by default, but certainly not malicious by nature. Refreshing and charming take on being the underdog, we cheer along through the magical realism to the actual realism.



It's Sunday! / C'est Dimanche!


Dir: Samir Guesmi
Cast: Elise Oppong, Illiès Boukouirene
France, 30 minutes

Charming (long) short that's builds up from the result of young Ibrahim's attempt to hide the truth from his father. I wasn't convinced at first in the characters, but the slow burn eventually won me over as it showcased really touching relationship moments that were unexpected, believable and heartwarming. Fantastic.

The

Opening Gala: Award Winners from Around the World

program also screens on Sunday June 6, 2010 at 9:30pm at the Cumberland.

For more information on the festival, check out:
Worldwide Short Film Festival website
,
Program Descriptions
,
Film Schedule
,
Symposium Details
,
Location Information
,
Box Office Information
or
Purchase Tickets online
.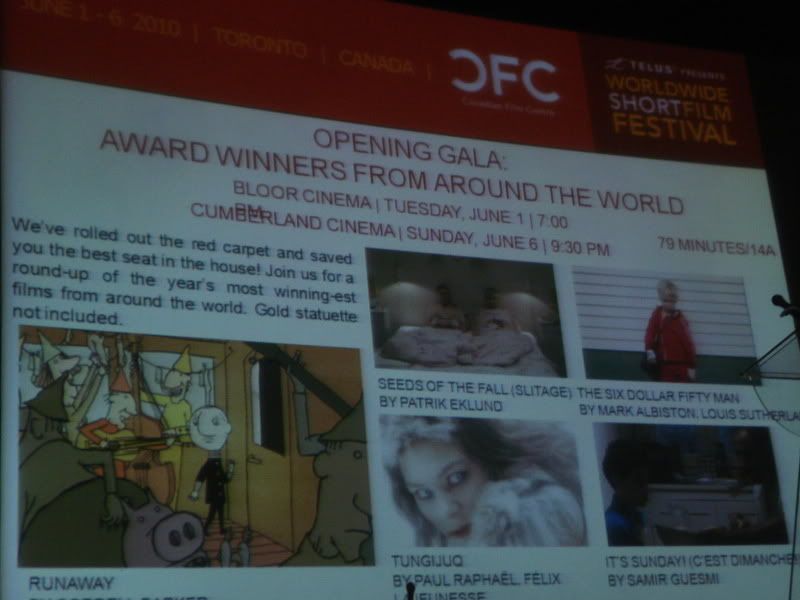 The Worldwide Short Film Festival runs from June 1-6, 2010 in Toronto, Ontario, Canada.