Courtesy of eOne Films
Writer/Dir: Kim Nguyen (Truffe, The Marsh / Le marais)
Cast: Jean-Marc Barr, Sabine Karsenti, Claude Legault, Vincent Winterhalter, Pierre Lebeau, Marwane Ariane, Lotfi Abdelli
Canada
,
2010
Reason to see:
I'm always thrilled to see work that Jean-Marc Barr (
The Big Blue
) is in.
Set in 1885 North Africa and following Dr. Max Orswell (Jean Marc-Barr) just at the point of war ending and waiting to start his journey home, although the energy and angst of war is still all around him and this border like community that that strongly maintains the energy of hatred on one side and dedication to guarding history on the other.
I find films set in wartime to be a challenge to watch, due to the inevitable violences and intolerance to differentness. But in
The City of Shadows / La cité
I found a refreshing sensibility that acknowledge the horrors of war without overly dwelling in that energy. It's certainly present and completely necessary to tell the story, but it isn't excessive or gratuitous. Instead, the film focuses on the importance and dedication to maintaining history, culture along with the human spirit.
This makes for not always the easiest of journeys for anyone involved, be it military folk whom are still going through the motions of war or the civilians in the surrounding areas dedicated to maintaining their home and lands. And oh, what glorious lands they are. I've never seen desert like locations captured with such a beautiful eye, the entire film is draped in gorgeous golds and rich yellows. It's absolutely glorious and this beauty is a frank and strong contrast to the echoes of hate carried over from war, but it also speaks to the power of longevity and strength of the people and their land. Balancing the ideas of home, being at home and people helping one other, the film is a beautifully sensitive exploration of the human spirit.
DVD Extras (French only):
Light on "The City of Shadows" (45 minutes)

- Extensive documentary with film footage, trailers, behind the scenes and interviews with writer/director Kim Nguyen, producer Yves Fortin, first assistant director Pierre Magny and actors Jean-Mark Barr (Max) & Claude Legault (Julien Mandel). French only.

Trailer



The City of Shadows / La cité
is available on DVD as of August 24, 2010. Check it out over at
Amazon.ca
Shannon's Overall View:
I enjoyed it
I'd watch it again
I'd recommend it as fans of war time dramas and gorgeous cinematography
Return to Film Reviews
or see more
DVD Reviews
© Shannon Ridler, 2010
Courtesy of eOne Films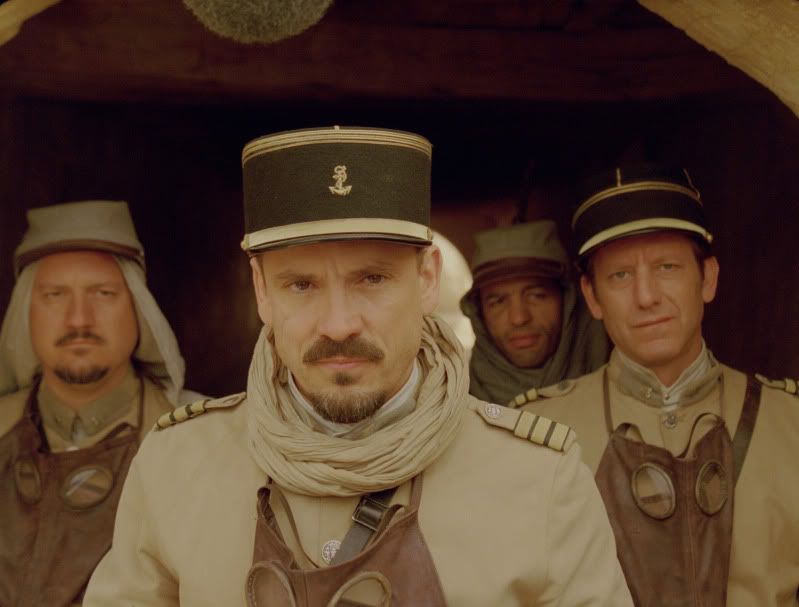 Claude Legault, Vincent Winterhalter, Jean-Marc Barr. Courtesy of eOne Films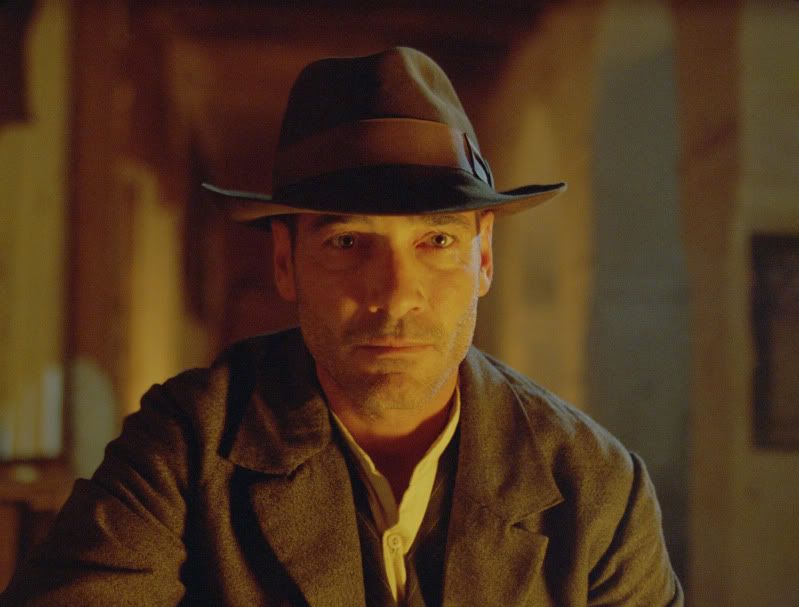 Jean-Marc Barr. Courtesy of eOne Films