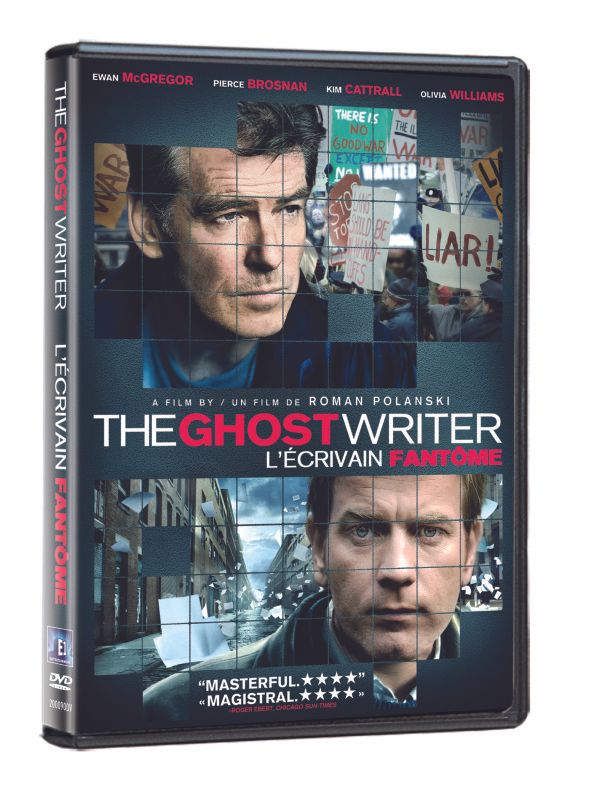 Dir: Roman Polanski (The Pianist, The Ninth Gate, Chinatown)
Cast: Ewan McGregor, Pierce Brosnan, Olivia Williams, Kim Cattrall, Timothy Hutton, Tom Wilkinson, James Belushi
France
/
UK
/
Germany
,
2010
Reason to see:
I'm always interested in seeing
Ewan McGregor's work
The Ghost Writer
follows a ghost writer, played by Ewan McGregor, as he steps into the job of ghost writing an autobiography for the former British Prime Minister Adam Lang (Pierce Brosnan) whose actions in office come into scrutiny and shine an international light back onto him.
It's interesting to see a very classically set political thriller, that is purely drama based. I'm so used to action thrillers, that it took a bit to settle into this one and remember a different format of story telling. Ewan McGregor's character clearly stands as our guide on this mysterious journey as well as playing the moral centre and all around regular guy of the film. I can see this really being a fun ride as a 'What if that was me?' situation, where you are just going about your regular job (in his case, writing) and all of a sudden you are peeling back layer and layers of mystery and political intrigue. I enjoyed Ewan McGregor's performance here, it's very understated and relatable which serves the film perfectly. Who really nailed it out of the park for me though was Olivia Williams who plays Ruth Lang, wife to the former PM. Her performance is astonishingly strong presenting us with a character that is aggressive, abrasive but smart as a whip and I enjoyed each and every scene she was in.
I did find it at times a little challenge to follow what was going on in terms of the mystery/political thriller element of the film but that isn't unusual for me as it's not a forte genre of mine. It is certainly engaging and intriguing, and I'm sure people more well versed in mysteries will have no problems following along and truly I think that is who it is for and that they will very much enjoy it.
DVD Extras:
The DVD extras for
The Ghost Writer
are very slick, have great productions values and work nicely together as a set. There isn't much repetition of content between the three, which is nice, and all three of them are quite interesting.
The Ghost Writer: Fiction or Reality? (10 minutes)

- Interview with Robert Harris, screenwriter and author of the book from which the film is based. Discusses the book, original idea & vision as well as differences between the book, the film and reality. Also discusses working with director Roman Polanski, and processes and preparation along the way.

The Cast of The Ghost Writer (11 minutes)

- interviews with actors Ewan McGregor (The Ghost), Pierce Bronson (Adam Lang), Olivia Williams (Ruth Lang) & Kim Cattrall (Amelia Bly) and co-producer Timothy Burrill from everything to discussing Roman Polanski, to their characters, the development of their characters, the filming processes and working with each other.

An Interview with Roman Polanski (8 minutes)

- Interview with director Roman Polanski on the film, discusses working with writer Robert Harris, the casting, characters, story and locations.
The Ghost Writer
is available on DVD as of August 3, 2010. Check it out over at
Amazon.ca
&
Amazon.com
Shannon's Overall View:
I enjoyed it for the performances and the settings
I'd watch it again
I'd recommend it to fans of drama based thrillers and non-action political thrillers
Return to Film Reviews
© Shannon Ridler, 2010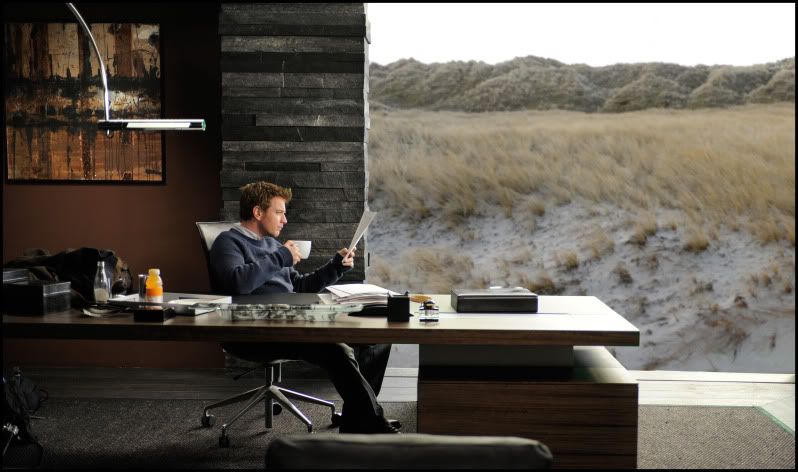 EWAN McGREGOR stars in THE GHOST WRITER, Photo Guy Ferrandis, Courtesy of E1 Entertainment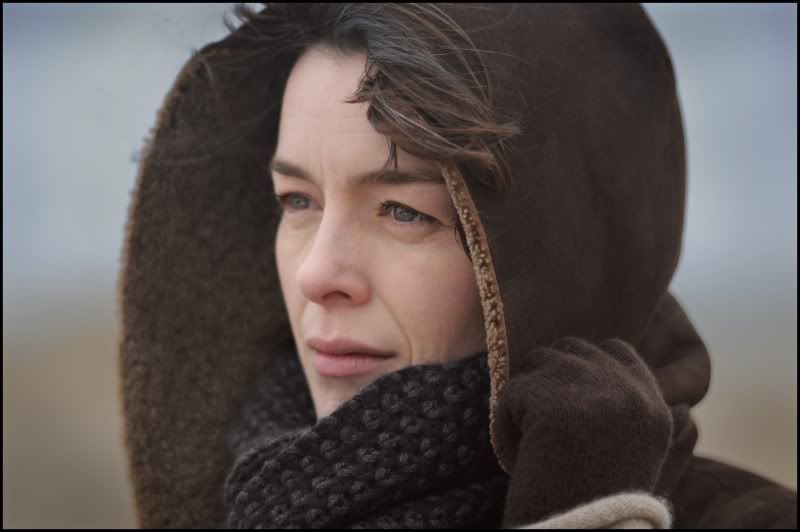 OLIVIA WILLIAMS in The GHOST WRITER, Courtesy of E1 Entertainment