I was lucky enough to just miss any of the rain that came upon us here in Toronto during Day 3 of the
Toronto After Dark Film Festival
, and Day 3 is one of the most eclectic days of the fest as it started with scifi from Switzerland in the stunning form of
Cargo
, then we head to the Japanese gorefest of
RoboGeisha
and topped the evening off by sitting back and relaxing to the stoner comedy of
High School
. All & all, it was a fun day at the festival and it brings
Cargo
into the lead as my favourite film of the festival so far.
Rather listen than read? Check out my
Day 3 Vlog
!
Haunt
Dir: Kevin Doherty
Canada, 10 min
Creepy short film centred on siblings as the brother sifts through past memories of his life and nightmares, through effective use of multiple visual techniques. I liked that the film played for some gag laughs as well as genuine scares, giving it a surprizing amount of diversity in just 10 minutes.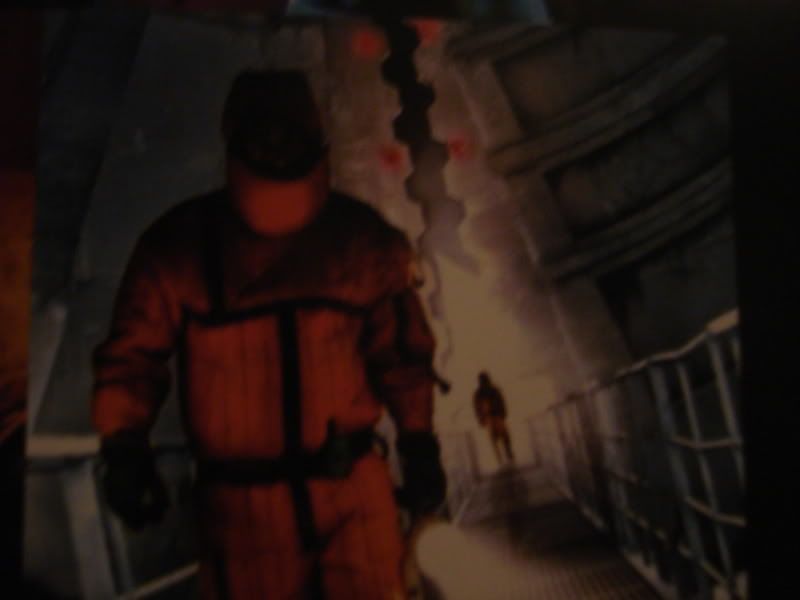 Cargo
Dir: Ivan Engler
Cast: Anna-Katharina Schwabroh, Martin Rapold, Regula Grauwiller, Pierre Semmler, Yangzom Brauen, Claude-Oliver Rudolph, Michael Finger
Switzerland
I always look forward to science fiction films at the festival, and
Cargo
was definitely one of the most anticipated films of the fest this year for me, and boy does it deliver! Gorgeous space shots alone set the stage for the skeleton crew of a long term cargo mission for which the majority of time they are in status. I marvelled at the completeness of vision of the film, particularly given their modest budget, from the exterior shorts to the inside of the ship to status device and beyond it really sets a fantastic vision that is vast, gritty and lonely. I also really enjoyed the story to it as well as it unfolded nicely and kept the tension level high enough to be engaging but not so high to be exhausting, which is a perfect mix. A big stand out film at the festival so far and I would anticipate it to be one of my favourites throughout.
Check out the
introduction to

Cargo

with a message from director Ivan Engler here
.
Junko's Shamisen
Dir: Solomon Friedman
Canada, 11 min
Visually stunning short film inspired by Kabuki theatre and tells a great samurai story through a unique and captivating visual style. This one was a real treat with gorgeous visuals, creative storytelling and compelling story.
See
introduction to

Junko's Shamisen

here
.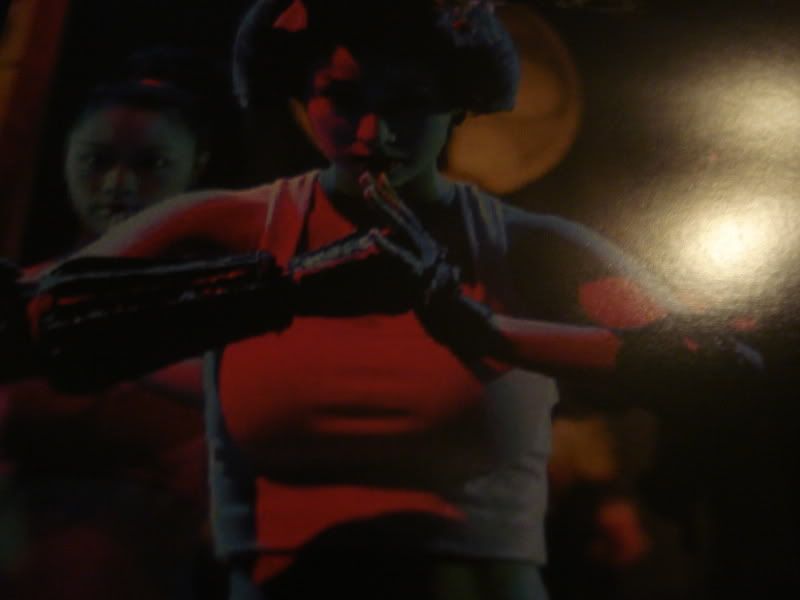 RoboGeisha
Writer/Dir: Noboru Iguchi (Machine Girl)
Cast: Aya Kiguchi, Hitomi Hasebe
Japan
In a lot of ways
RoboGeisha
is exactly what you would expect, particularly if you've seen the trailer does shows you a lot of the crazy effects and ideas in the film. But, the same could be said for previous Japanese gorefest entries
Vampire Girl Vs. Frankenstein Girl / Kyûketsu Shôjo tai Shôjo Furanken
and
Tokyo Gore Police / Tôkyô zankoku keisatsu
, so that wasn't a big surprize. What I didn't expect though, was that the film actually has a pretty strong story to it with characters that go on journeys and there even is a whole working the emotional angle of things going on. That was very surprizing and oddly made it more well-rounded than anticipating, but also spanned out the action sequences further apart than I'd imagined. The effects are wild from the perspective of the fact that they use all different kinds and really really just have to play along with the craziness not only of the idea of them but what we end up seeing. Some were in better taste than others, but again they are really playing for the extremes here. I did get a big kick out of the very direct dialogue which played for some great laughs.


King Chicken
Dir: Nicolas Bolduc
Canada, 8 min
Quintessentially Canadian and certainly the most chicken centric short of the festival this year, King Chicken is a hilarious take learning to step out of your comfort zone. Who know comfort zones & chicken-ness would make for a great short film? It's crazy, but it works!
High School
Dir: John Stalberg
Cast: Matt Bush, Sean Marquette, Adrien Brody, Michael Chiklis, Colin Hanks, Adhir Kalyan, Mykelti Williamson
USA
I'm going straight up admit that
High School
was a bit of a wild card for me at this years festival. Drug buddy comedy? Not usually my thing. But the trailer looked completely bizarre, which is a good thing. And Adrien Brody, which is again a good thing. So, I decided to give it a chance and wow, I'll admit it was pretty freaking hilarious and the audience ate it up like free brownies. The film follows two straight shooter Henry and stoner Travis as they get inadvertently pushed together into having to fight 'the man' aka their school. Many a drug culture reference and very liberal use of swearing may, but shouldn't, sway regular audiences and it was awesome to see it with such a big crowd. People were really pumped about it and it definitely got one of the most enthusiastic responses yet.
The
Toronto After Dark Film Festival
2010 runs from August 13 - 20, 2010 at the
Bloor Cinema
, Toronto, Ontario, Canada.