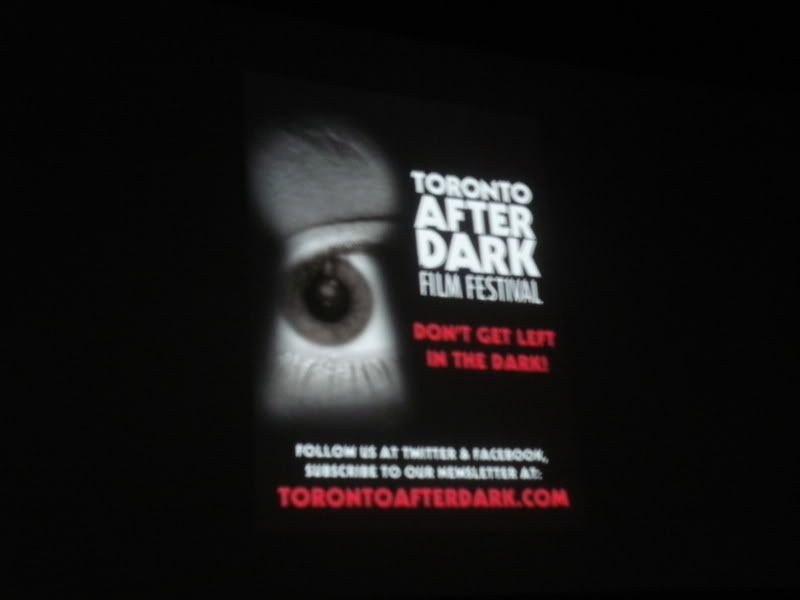 Day 5 at the
Toronto After Dark Film Festival
film festival was a total blast. First up was the Thai omnibus or short horror films
Phobia 2
that should please any and every horror fan, and then it was on to
All About Evil
, a horror-comedy set in a movie theatre. It was definitely a night that loved & appreciated die-hards, myself included!
Rather listen then read? Check out my
Day 5 Vlog
!
Phobia 2 / Ha phraeng
Dirs: Banjong Pisanthanakun, Paween Purikitpanya, Songyos Sugmakanan, Parkpoom Wongpoom, Visute Poolvoralaks
Thailand
Phobia 2 was one of the films I was most looking forward to at this years festival. Seeing
4bia / Phobia / See Prang
back in 2008 was such a huge treat that I had high hopes for the sequel, and contrary to normal sequel patterns Phobia 2 deliver on all levels - it even had 5 shorts this time round and each was a truly haunting tale and exploration into the wonderful world of supernatural horror.
Novice
Dir: Paween Purikitpanya
This would be my second favourite of the program, and second only to In The End which just completely nailed it. Novice nicely blends a supernatural tale from ghosts to trees to offerings, it's also a beautiful and compelling story of karma that resonated with the power of the beyond. I absolutely loved it.
Ward
Dir: Visute Poolvoralaks
Any kind of horror set in a hospital is enough to get me so creeped out that I might not want to watch it. But, who can resist? Not me! Very well played out tension and suspense in this short with a patient staying in a hospital ward, that played well on the beats of gore, chills and spills.
Backpackers
Dir: Songyos Sugmakanan
Oh my, like anyone needs less incentive to hitchhike, but if they do they can check out Backpackers following two backpackers looking for a ride. You truly never know where some roads are going to go!
Salvage
Dir: Parkpoom Wongpoom
I think Salvage was the most straight played of the set, but with that comes a really fantastic tension build and great atmosphere in an unusual location of a second hand car dealership, where every car has a story. Very creepy.
In the End
Dir: Banjong Pisanthanakun (Shutter,
Alone / Faet
)
I had heard absolutely amazing buzz on this short, so much so that I was worried that it wouldn't deliver. Nothing to worry about hear, except that you might laugh harder than you thought possible. Truly a film for die hard horror fans this is a scary and comedic treat that has to be seen to be believed. Fantastic way to end the set of shorts.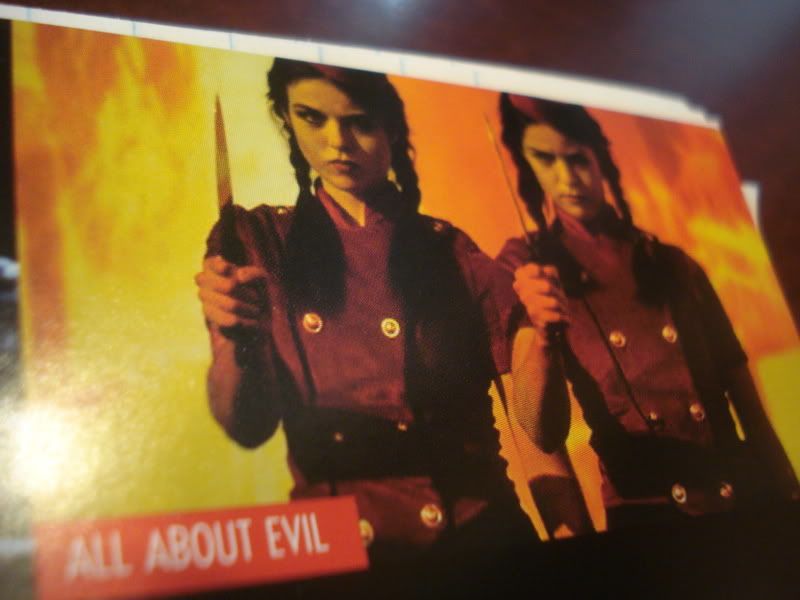 All About Evil
Writer/Dir: Joshua Grannell
Cast: Natasha Lyonne, Thomas Dekkar, Noah Segan, Mink Stole, Cassandra Peterson, Jack Donner, Jade & Nikita Ramsey
USA
I was a little leery going into All About Evil, me and horror/comedy don't always see eye to eye, but it opened with a very 80's horror movie feel to it and that get me intrigued. You know the ones that the acting isn't that great and you don't really know what's going on, but you keep watching? Yep. But I kept getting more and more curious as time went on, and by the time I was convinced that it was not only truly intentional but completely brilliant, I was completely won over and hooked for the rest of the film. The film is centred on a 'we have to save the movie theatre' idea, but it goes to very sick & twisted places in terms of how it's going to achieve that. This film that comes from a places of really knowing it's horror history and played very well to fans of the genre, where every nod to the genre you were nodding along with them. This was certainly the happy surprize of the festival so far, and I'm so glad I decided to give it a chance.
See
introduction and Q&A to

All About Evil

with director Joshua Grannell here
.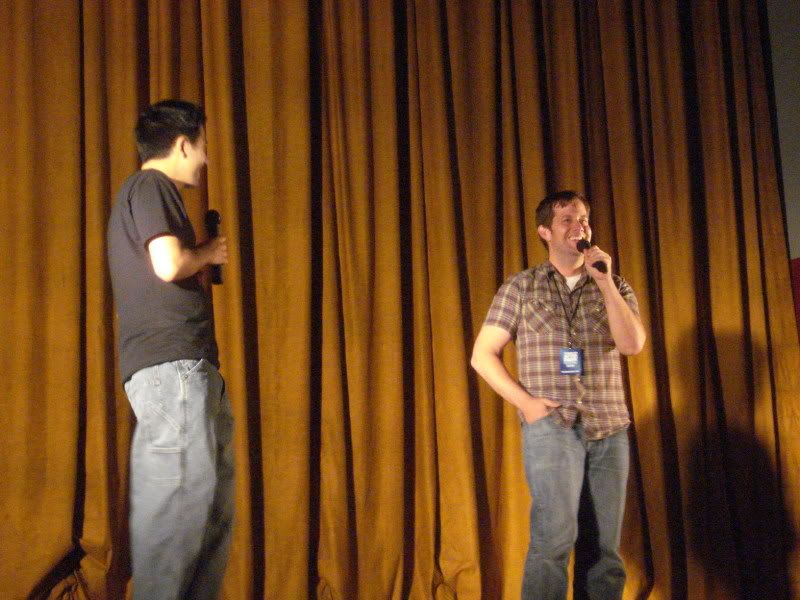 Adam Lopez with
All About Evil
director Joshua Grannell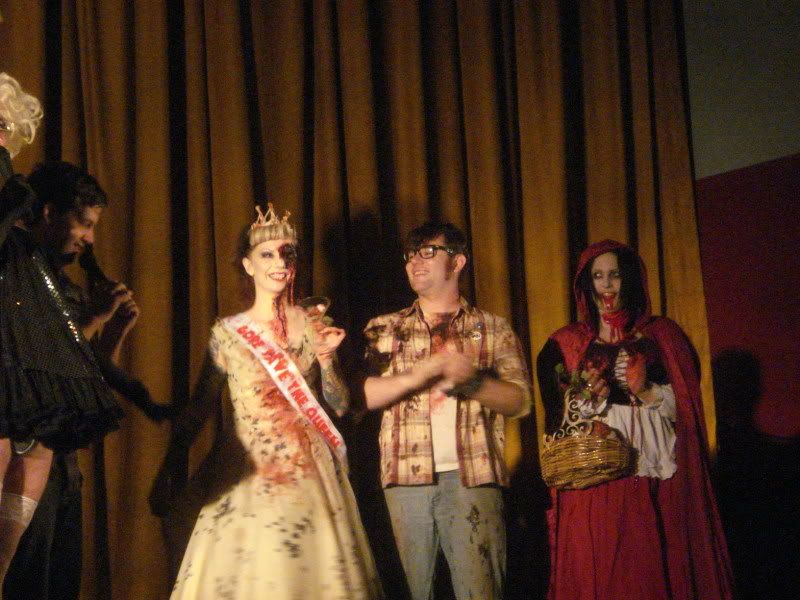 Some of the Gore Couture costume contest contestants
The
Toronto After Dark Film Festival
2010 runs from August 13 - 20, 2010 at the
Bloor Cinema
, Toronto, Ontario, Canada.