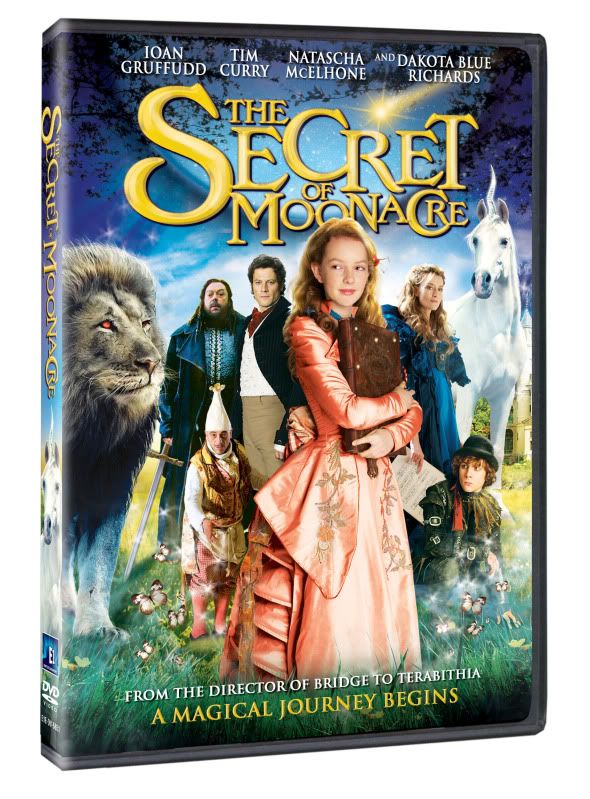 Courtesy of eOne Films
Dir: Gabor Csupo (The Bridge to Terabithia)
Cast: Dakota Blue Richards, Ioan Gruffudd, Natascha McElhone, Juliet Stevenson, Tim Curry, Augustus Prew
UK
/
Hungary
/
France
,
2009
Reason to See:
Fantasy film with a female protagonist? That's a yes for me!
It's was exciting to see a fantasy based film with a young female protagonist (Dakota Blue Richards from
The Golden Compass
) in this tale or adventure and magic. It is a film that I would have loved to see as a child but even as an adult it brought a smile to my face.
The film is based on the book The Little White Horse by Elizabeth Goudge written back in 1946 and like the film, sounds like a story I would have absolutely loved as a kid. It follows Maria Merryweather (Dakota Blue Richards) who along with her governess Miss Heliotrope (Juliet Stevenson) ends up staying at Moonacre Manor with a distanced Uncle (Ioan Gruffudd). The manor is beautiful, although appears to be ill kept which makes it all the more intriguing. The location and family is filled with delightful mysteries and hints of magic that the curious and inquisitive Maria takes an interest in right away, having adventures or as some (adults) may call it 'getting into trouble'.
The Secret of Moonacre
is charming and funny, and along with Maria we have a fantastic set of characters that are more often than not more than meets the eye. The Merryweathers of Moonacre are long time rivals of De Noir family, giving us a rich history of conflict to centre the films focus, although in essence it truly is Maria's journey which we follow, and it's an exciting one at that filled with story, adventure and magic.
I was completely charmed over by the film, as it kept me guessing, kept be intrigued and most of all for having a strong young female protagonist in a story of magic set in a beautiful location. What a complete treat!
DVD Extras:
Making-of Featurette (23 minutes)

- combination of film clips, behind the scenes footage and interviews with director Gabor Csupo, producers Monica Penders & Meredith Garlick, actors Dakota Blue Richards, Juliet Stevenson, Tim Curry, Ioan Gruffudd, Natascha McElhone and Augustus Prew, production designer Sophie Becher and costume designer Beatrix Aruna Pasztor.

Deleted Scenes (11 minutes)

9 scenes, most are extended scenes

Cast Interviews (32 minutes)

interviews with actors Dakota Blue Richards, Ioan Gruffudd, Natascha McElhone, Tim Curry, Augustus Prew and Juliet Stevenson on their characters, working together, locations, the design of the film and overall love of the art direction & costuming. I quite enjoyed with interviews with Augustus Prew with his take on the character and Juliet Stevenson with what drew her to the project.

Behind-the-Scenes Footage (19 minutes)

features behinds the scenes look at many of the scenes of the films, often with more than one take and even at times before & after a note from the director.

Trailer
The Secret of Moonacre
is available on DVD as of September 21, 2010. Check it out over at
Amazon.ca
&
Amazon.com
Shannon's Overall View:
I really enjoyed it
I'll watch it again, repeatedly
I'd recommend it to fans of fantasy film with young protagonists
Return to Film Reviews
or see more
DVD Reviews
© Shannon Ridler, 2008 - 2010
See also original review from TIFF 2008