Courtesy of eOne Films
Dir: Adam Gierasch (Autopsy)
Cast: Monica Keena, Shannon Elizabeth, Edward Furlong, Diora Baird, Bobbi Sue Luther, John F. Beach, Michael Copon
USA
,
2009
Reason to see:
On the lookout for good Halloween-y horror
Set during a private house party in New Orleans on Halloween night,
Night of the Demons (2009)
follows the party goers as they are subjected to the reawakening of the dark secrets from the houses history. A promising premise but the real focus here is on rock'n'roll party attitude, small'n'sexy costumes on the ladies, drinking and the like until it all goes to hell, demon-style.
Okay, so I knew I was taking a bit of a chance on this but I was really hoping for a Halloween find to share. It has some funny tongue in cheek moments but overall it's in the horror film vein of scary idea + nudity + gore = a film, and fore me that isn't enough. I did like the strong performance by Monica Keena as Maddie, who has final girl written all over her from the moment she appear on screen next to two girlfriends in their "bad kitty" Halloween costumes. Maddie was a definitely highlight, she even has some Ripley moments in the film. I also thought John F. Beach was very solid as Jason. In terms of make up & effects, they were both quite good in execution but not the classiest in terms of what they were conveying.
I did love the visual style of the historical footage and the strength of the Maddie character, but beyond that the film wasn't really to my tastes. It's a raunchy romp with a supernatural spin of demon, blood and gore.
DVD Extras:
Comicon 2010 Introduction (1 minute)

quick film description moments from writer/director Adam Gierasch & co-writer Jace Anderson from Comicon.

Behind the Bloodbath: An Inside Look at Night of the Demons (18 minutes)

- Behind the scenes footage and interviews with actors Monica Keena, Bobbi Sue Luther, Edward Furlong, Shannon Elizabeth, John F. Beach, Michael Copon, Diora Baird and writer/director Adam Gierasch describing the film, comparison to the original 1988 film, working with the makeup and 'surviving' making a horror film

Audio Commentary with writer/director Adam Gierasch, co-writer Jace Anderson and actors Monica Keena, Bobbi Sue Luther and John F. Beach

- very lively commentary full of funny stories on set, shout outs to people who make cameo appearances in the film, challenges with the make up, technical references to how shots were done and a few pretty stories behind some of the choices in the film.

Trailer
Night of the Demons (2009)
is available on DVD as of October 19, 2010. Check it out over at
Amazon.ca
&
Amazon.com
Shannon's Overall View:
I didn't love it
I won't watch it again
I'd recommend it for those that watch T&A focused horror
Return to Film Reviews
or see more
DVD Reviews
© Shannon Ridler, 2010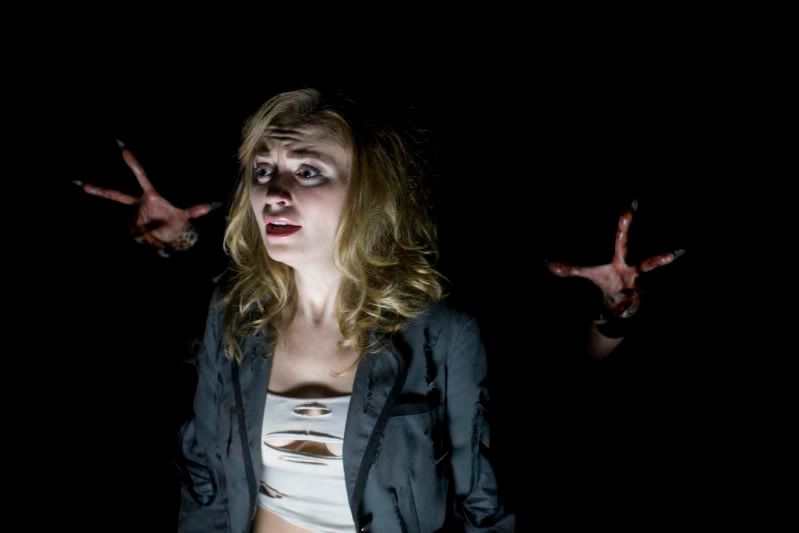 Courtesy of eOne Films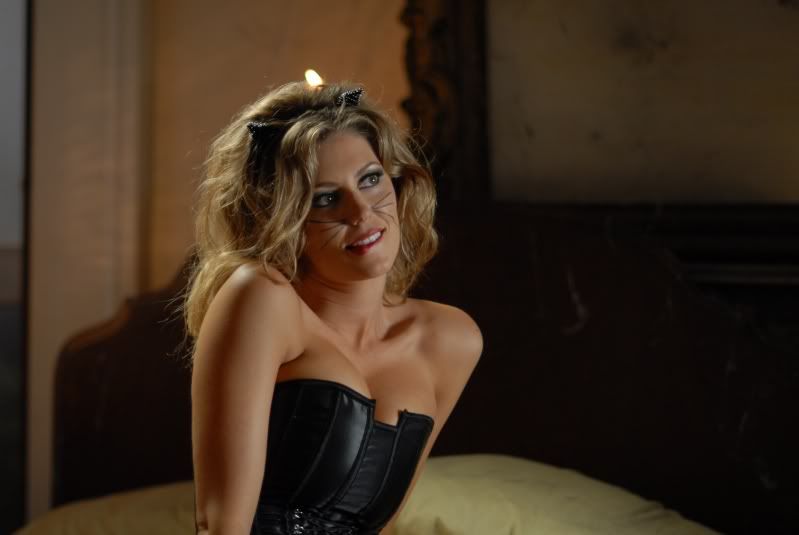 Courtesy of eOne Films
Courtesy of eOne Films