Courtesy of eOne Films
Writer/Dir: Roger Goldby - feature film directorial debut
Cast: Anne-Marie Duff, Ralf Little, Rupert Graves, Zoe Telford, Frank Finlay, Adrian Bower
UK
,
2008
Reason to see:
The
trailer
got me very curious.
The Waiting Room
is a beautiful romance/drama that follows the separate lies of two strangers: Anna (Anne-Marie Duff of
The Last Station
) and Stephen (Ralf Little). It reminded me of the quirky relationship comedies I used to watch like
The Events Leading Up to My Death
and
Turning April
, although I wouldn't call
The Waiting Room
a comedy but it has that beautiful je ne sais quoi that feels like embracing the absurdity of real life. It feels so real that I'd almost believe it was a mumblecore film, except the production qualities and acting are good as opposed to ... mumblecore.
The realness of the characters speaks volumes to the level of the performances in the film. Anne-Marie Duff is fantastic as the often on the emotional edge but keeps it together single mom Anna and Ralf Little is astoundingly likable as the already in a relationship yet still catches your eye Stephen. There is a beautiful gentleness and realness to them which although they are strangers is a common theme that brings them together. Adding complexity to the mix we also have Anna's neighbour George played brilliantly by Rupert Graves
and
Anna's ex Toby played by
Adrian Bower
whose versatile appearances in the film were definitely one of the unexpected highlights of the film.
It's a beautiful story of relationships and the film has an absolutely charming sensibility to it. I also truly appreciated the fact that it's adult centric drama. It was so refreshing to see a whimsical take on mature subject matter that strikes the right chord at every turn. Truly beautiful.


DVD Extras:
Behind the Scenes (9 minutes)

charming featurette that is a combination of film clips, behind the scenes footage and interviews with writer/director Roger Goldby, producer Sarah Sulick and actors Anne-Marie Duff, Ralf Littler, Rupert Grave and Zoe Telford that focuses on the story, the characters and working together.
the Waiting Room
is available on DVD as of October 12, 2010. Check it out over at
Amazon.ca
&
Amazon.com
Shannon's Overall View:
I enjoyed it
I'll watch it again
I'd recommend it to fans of adult dramas
Return to Film Reviews
or see more
DVD Reviews
© Shannon Ridler, 2010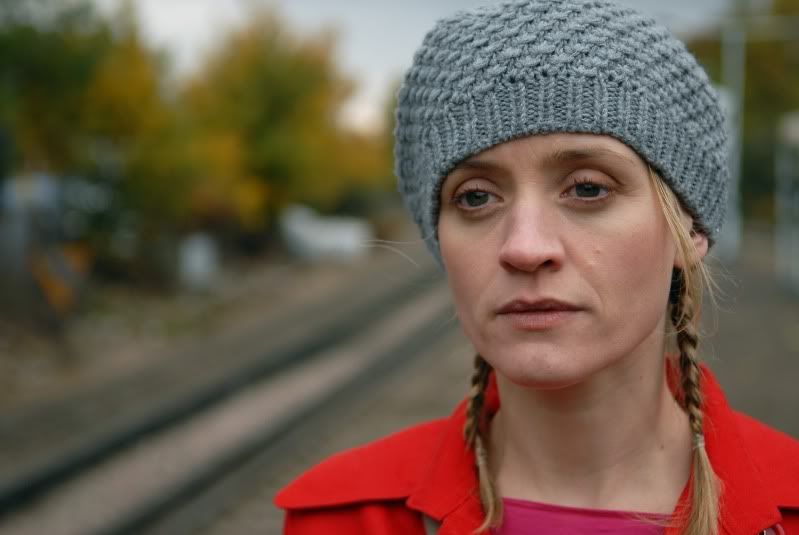 Courtesy of eOne Films - Anne-Marie Duff as Anna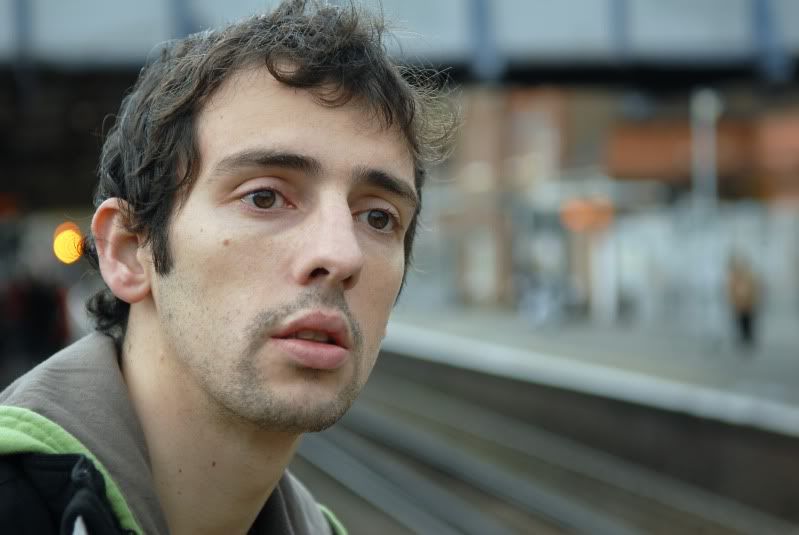 Courtesy of eOne Films - Ralf Little as Stephen