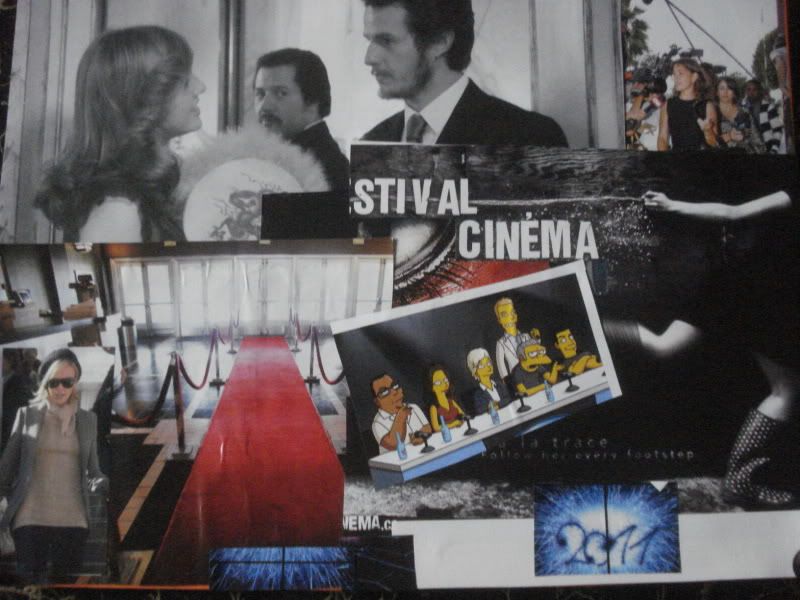 At this time of year where transition is at the forefront of my mind, I've been looking back and remembering the year, as well as planning what to focus on in the upcoming year. 2010 brought Toronto
353 releases in 365 Days
, which is up from
334 in 2009
(I think we have Lightbox to thank for the new titles!). There were 50 Canadian in that 353, up from 48 in 2009 but the big jump was a whopping 25 releases that were in 25. That's an average of 2 a month, and overall most people still just complain about it, and then might mention 1 or 2 scenes in the film that was great. Very interesting. Personally, I saw 148 of the 2010 releases in different viewing experiences from festivals as early as 2008 to actually in the theatre on opening day. Overall, when I look at all the 2010 films I reviewed plus the straight to DVD 2010 release, I
reviewed over 100 of the films that were released in 2010
.
That's a personal best for me for films reviewed and films seen throughout the calendar year, and it's one number I always hope that the next year I'll see more than the year before. Both of those I'd like to do the same or more in 2011. I don't think I'll try and best my total films seen which in 2010 clocked in at 418 Films. I was very surprized as that one, it's usually in the 350-area. I also got out to many festivals, all of which I am hoping to attend and/or cover again, as well as add more to the roster there.
2011 marks my fifth year of writing about film online. Five years! That kind of freaks me out. Movie Moxie was launched in 2007, and I wrote about film at my personal blog starting January 2006. But it all started with my email newsletter Film Fan Fridays which I started in 2003 to spread the word on Canadian, foreign and independent film. Although many years have passed, and my interests have broadened to include many film genres (or simply, "genre" film), but that focus on that focus on sharing the weekly film releases here in Toronto and specifically spreading the word on Canadian, foreign and independent film has stayed the same. I also stand firm on my spoiler-free review policy (778 reviews strong), giving the reader just enough information to be able to tell if it's a film they would be interested in seeing, without spoiling any of the film. It's amazing to look back over the years and see the things that change, and the things that stay the same.
So, before getting to what we'll be looking at in 2011, I'd like to take a moment to look back at 2010.
New Additions to 2010
Marathons & Challenges
List Goodness
Lists are one of my favourite things to do, although I rarely do ranked lists I love doing other lists either archival, alphabetical, random collections or super-specific. Here's a selection of some of my favourites & the stand-by regulars from 2010:
Changes
New for 2011
Continuing
the survey
, everyone who listens to the podcast, everyone who signed up for the newsletters and to my regular readers. Sharing and spreading the word on amazing film is the reason I do this, so I'm glad we are connecting.
If you'd like to
sign up for Film Fan Fridays or Movie Moxie Monthly, you can do so here
.