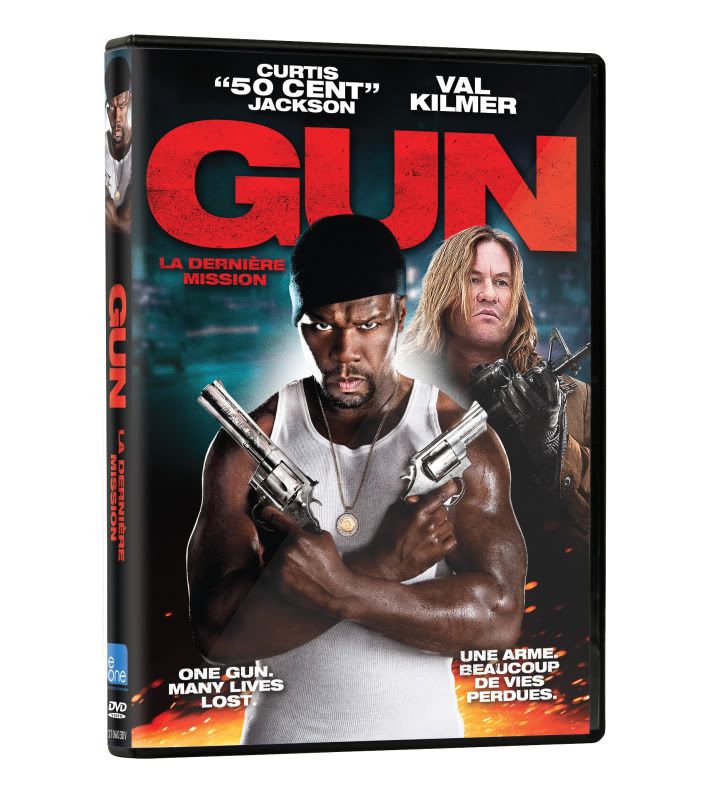 Courtesy of eOne Entertainment
Dir: Jessy Terrero (Brooklyn to Manhattan, Soul Plane)
Cast: Curtis "50 Cent" Jackson, Val Kilmer, AnnaLynne McCord, Paul Calderon, Hassan Johnson, Charles Malik Whitfield, John Larroquette
USA
,
2010
Reason to see:
Been diggin' crime films recently, and never pass up the chance to see Val Kilmer.
Gun
stars Curtis "50 Cent" Jackson as Rich, a criminal who is big into guns. Running guns and loving guns is what makes his criminal world go round. He's got a combination of creative and deadly plans to execute and anyone who stands in the way is going to be looking down the barrel of the gun. Enter Val Kilmer as Angel, who has been serving time and now appears to reconnect to the crime world.
We get lots of violence and gun play along with a different, and more relaxed, picture of an underground criminal world in
Gun
. Curtis "50 Cent" Jackson does a solid job as Rich giving us a different spin on the alpha criminal, and I enjoyed the understated performance of Val Kilmer as Angel. I also loved Paul Calderon (
La Soga
, Girlfight) as Detective Jenkins, he has such a beautiful presence and it's always wonderful to see him as it was here.
The film using a few interesting storytelling methods to give a forward-and-back feel, layering mystery and shedding light on characters as well. I do have to admit that sometimes it was a little more confusing than mysterious, in particular I wasn't quite sure what was going on with AnnaLynne McCord character Gabriella, although she did look spectacular. As crime films go, it's pretty gangster-centric alphaness, and although there is a fair amount familiar, it also put on a few new spins on things.
DVD Extras:
Gun
is available on DVD as of January 18, 2011. Check it out over at
Amazon.ca
&
Amazon.com
Shannon's Overall View:
It was better than I expected
I don't think I'm likely to watch it again
I'd recommend it fans of gangster centric crime films
Return to Film Reviews
or see more
DVD Reviews
© Shannon Ridler, 2011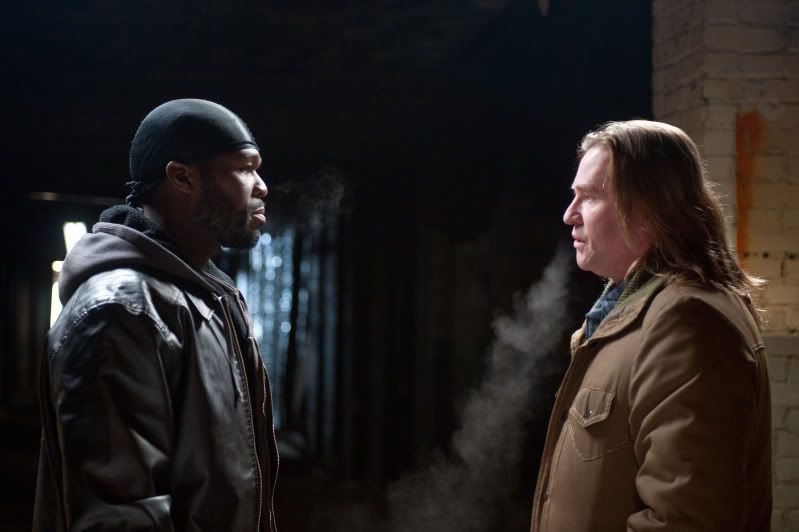 Courtesy of eOne Entertainment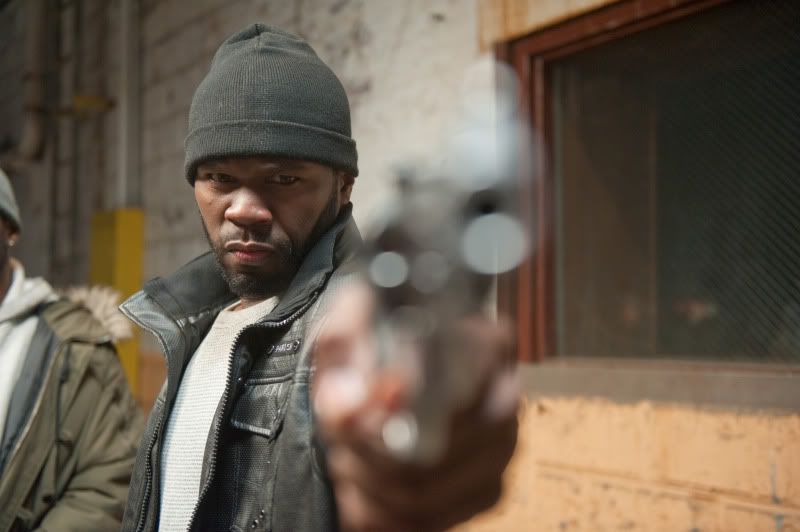 Courtesy of eOne Entertainment