Courtesy of eOne Films
Writer/Dir: Jaco Van Dormael (The Eighth Day, Lumière and Company)
Cast: Jared Leto, Diane Kruger, Rhys Ifans, Natasha Little, Toby Regbo, Thomas Byrne, Sarah Polly, Linh-Dan Pham, Juno Temple, Clare Stone, Audrey Giacomini
Canada
/
Belgium
/
France
/
Germany
,
2010
Reason to see:
High acclaim plus had science
fiction written all over it
I'm a big fan of science fiction, it's a genre I always enjoy watching almost regardless of the quality of the film. And then every once in a while we get a scifi film that blows it out of the water, and that is what Mr. Nobody does. It's a high-concept, smart science fiction that has a strong emotional core that drives the film.
I don't want to get all 'explain-y' about the film, because that's a lot of the fun of watching the film. But I will tell you that it's freaking sensational. Jared Leto stars as Nemo Nobody, whom we get to know in several different ways throughout the film. I haven't seen Jared Leto in that much, but I was very impressed with him in
Alexander
which I watched last year for the
Sword & Sandal Marathon
and he's very impressive here as well in what could feel like a very demanding role but it actually feels like he carries it effortlessly. I fully believed him in each and every moment of the film - and there are some strange and bizarre ones that could easily thrown things off, but that never happened. I was always with him on his bizarre journey, feeling the joy, pain, freedom, restraint or indifference that all ride strong at different times in the film.
I adore how smart this film is. It engages the viewer to think without idly misdirecting us. It's actually about something. It's actually saying something. The people are actually feeling something. There is a lot going on here, and it is all truthful and beautiful not only in concept but visually as well. The production design is extraordinary, it's visually rich and varied but all gels together so well.
While I think it will resonate the strongest for science fiction lovers, it's also a lovely crossover to the romance and drama genres as well. If you like a film that makes you think and makes you feel, this is a film for you. A film like
Mr. Nobody
doesn't come around very often, it's resonates on both emotional and intellectual levels, while being a visual and sensory treat as well. A rare gem.
Mr. Nobody
made my
2010 Perfect List
, reserved for films that meet the singular qualifier of perfection.
DVD Extras:
Making of (47 minutes)

Very comprehensive and gorgeous making of documentary that explains a lot about the concept and story of the film, as well as looking at the more technical and design elements as well. I was blown away by how many of the settings and effects were actually practical as well as the concrete explanations for a film that was as complicated as this. The making of has behind the scenes footage, film clips and includes interviews with writer/director Jaco Van Dormael, first assistant director Renaud Alcalde, post-production manager Guy Courtecuisse, makeup supervisor Kaatje Van Damme, production designer Sylvie Olivé, visual effects supervisor Louis Morin and actors Jared Leto, Diane Kruger, Rhys Ifans, Natasha Little, Toby Regbo, Thomas Byrne, Sarah Polly, Linh-Dan Pham, Juno Temple. I really enjoyed the actor interviews when they discussed their characters

Behind the Scenes (17 minutes)

includes some content from the making of, especially with people discussing the character of Nemo Nobody, but most of it is a delightful treat of set tours with by Rhys Ifans, who is hilarious as we walks around telling stories and causing mischief along the way.

Deleted Scenes (3 scenes, 5 minutes)

Was interesting to see these three additional scenes, but I'm thrilled they weren't in the film - kind of change the tone of characters and I much preferred the version we ended up with.

Trailer
Mr. Nobody
is available on DVD in Canada as of January 11, 2011. Check it out over at
Amazon.ca
.
Shannon's Overall View:
I loved it
I've watched it again, and again.
I highly recommend it to fans of science fiction, romance and smart films
Return to Film Reviews
or see more
DVD Reviews
© Shannon Ridler, 2011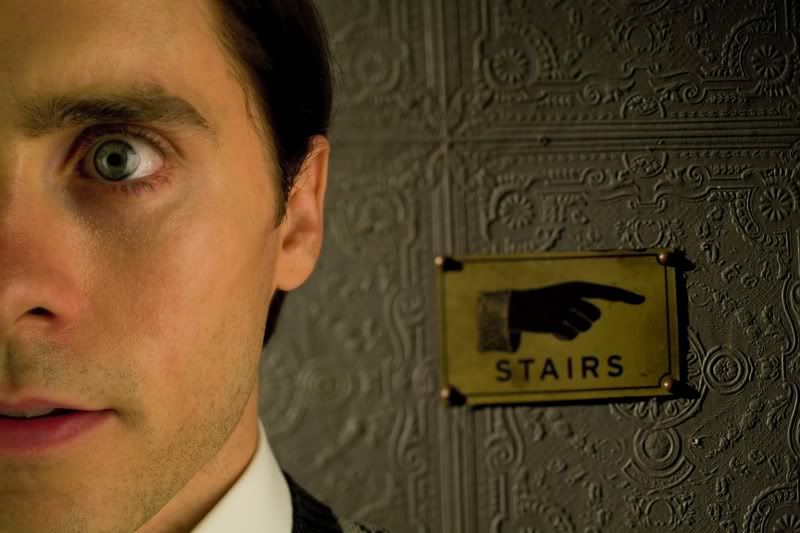 Jared Leto as Nemo Nobody - Courtesy of eOne Films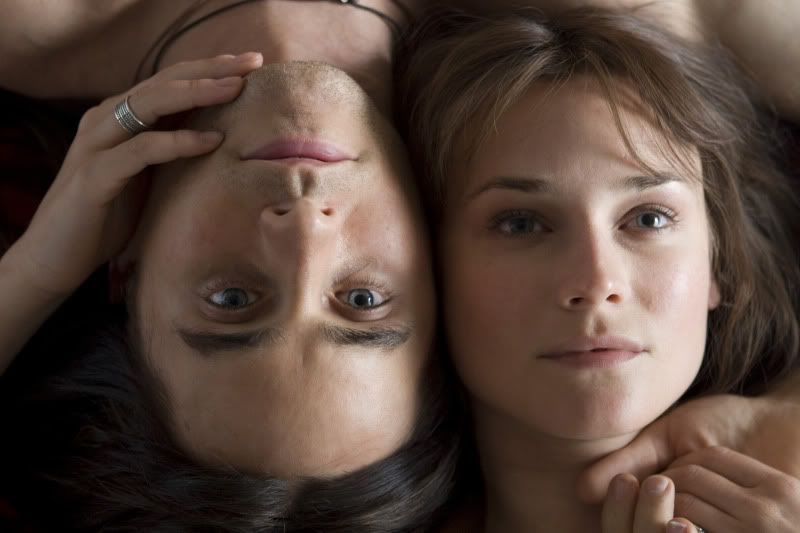 Jared Leto and Diane Kruger in Mr. Nobody - Courtesy of eOne Films