Courtesy of eOne Entertainment
Writers/Directors: Kieran Mulroney, Michele Mulroney - feature film directorial debuts
Cast: Jeff Daniels, Emma Stone, Ryan Reynolds, Lisa Kudrow, Kieran Culkin, Hunter Parrish
USA
,
2010
Reason to see:
The quirky superhero vibe had me at... well, quirky and superhero
I was very curious about
Paper Man
because it just had this really quirky tone to it. It's one of those films that you think would be Canadian (and that's a compliment), because it's just slightly off the wall, but sensitive as well as being darkly funny and still dealing with very real, emotional characters.
First up, this is not a superhero film - but that's okay. I actually kind of worry that people will pick it up thinking it is, just as I did, but it really isn't. Yes, it has Ryan Reynolds in a superhero costume, but the film is centred on Richard (Jeff Daniels), a writer whose moved to a quieter place with his wife Claire (Lisa Kudrow) to work on his next book. Plagued by writer's block and general awkwardness, Richard becomes unlikely friends with townie Abby (Emma Stone) whom also has her share of emotional issues.
I loved how tactfully Paper Man deals with emotional issues with Richard and Abby, and I loved their friendship. Unusually friendships are one of my favourite themes in films ever since I saw The Professional, and it's done very well in
Paper Man
, walking that line of awkward to uncomfortable to real knowingness between people. And to give credit where it's due, the performances of Jeff Daniels and Emma Stone are the key here and they are both fantastic, often understated but still with several acting challenges, but they are always present and real. What a treat. I also was impressed by Kieran Culkin as Christopher and very impressed Ryan Reynolds whom had the most outlandish role of Captain Excellent but always made it work.
It's a touching drama that really connects to the core, but also has a great dark sense of humour. A superhero film it may not be, but a superhuman films, it is. This is definitely one to check see.
DVD Extras:
Making Of (12 minutes)

- film clips, behind the scenes and interviews with writers/directors Kieran Mulroney & Michele Mulroney, producers Richard N Gladstein, Ara Katz & Art Speigel and actors Ryan Reynolds, Jeff Daniels, Lisa Kudrow, Emma Stone & Hunter Parrish. Great interviews and insights about the film and independent film as a whole, as well as the process of working with a duo writer/director team, great insights into the characters and their journeys and also on the setting/location.

Trailer
Paper Man
is available on DVD as of January 18, 2011. Check it out over at
Amazon.ca
&
Amazon.com
Shannon's Overall View:
I loved it
I'll watch it again
I'd recommend it fans of dramas that sensitively explore human nature
Return to Film Reviews
or see more
DVD Reviews
© Shannon Ridler, 2011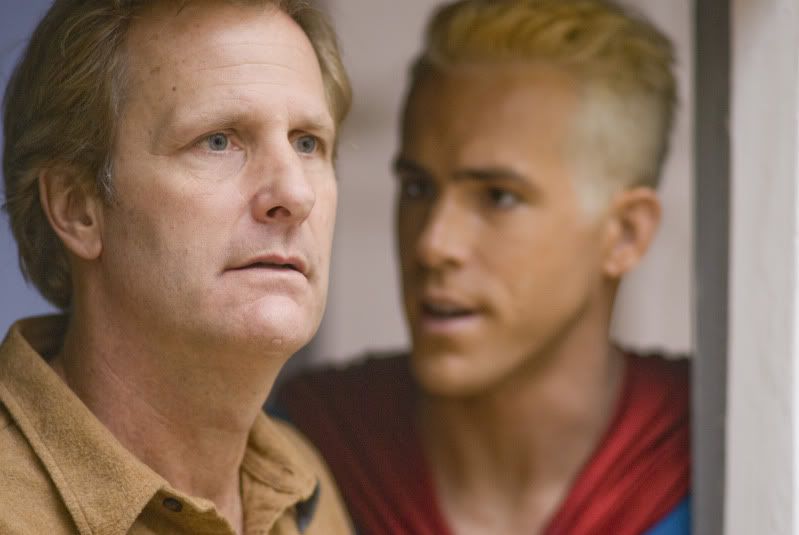 Courtesy of eOne Entertainment - Jeff Daniels & Ryan Reynolds in Paper Man
Courtesy of eOne Entertainment - Jeff Daniels in Paper Man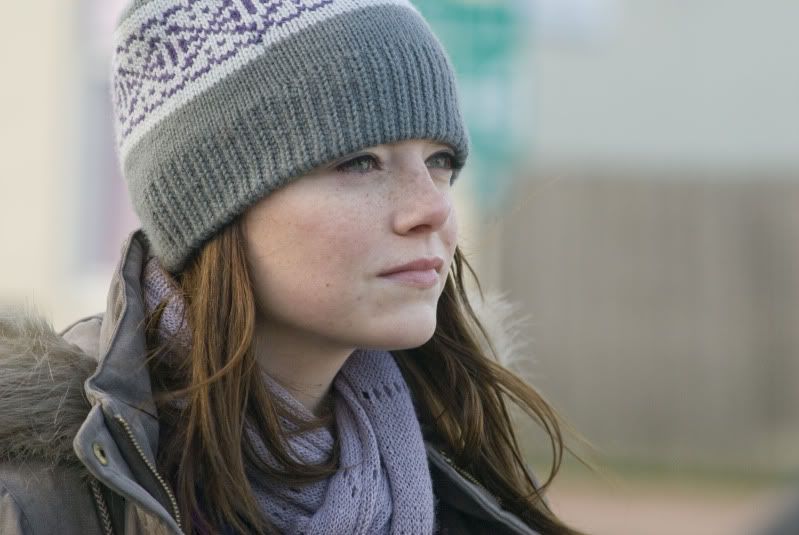 Courtesy of eOne Entertainment - Emma Stone in Paper Man