Courtesy of eOne Films
Dir: Richard Berry (The Black Box, I, Cesar)
Cast: Jean Reno, Marina Foïs, Kad Merad, Jean-Pierre Darroussin, Daniel Lundh, Moussa Maaskri
France
,
2010
Reason to see:
Jean Reno is in it.
22 Bullets L'Immortel
follows Charly Matteï (Jean Reno), a retired mobster whose unexpectedly pulled back into the crime world after years of settling into family life in Marseille. The draw here for me was that the film stars Jean Reno whom I've loved ever since seeing him as Enzo in
The Big Blue
and who continues to deliver great performance after great performance and he does so again here in
22 Bullets L'Immortel.
While I'm not a huge fan of
crime
films (even though I can't get away from them), and the film certainly has lots of action and violence that goes hand and hand with gangster films, I really enjoyed how much it centred on the humanity side of things and the horror of what happens when you cross certain lines. The challenge there is that it has to cross those lines to get you there, where means the violence at times can be trying to get through but is integral to the story but I felt it was worth it because I enjoyed the story and the characters, specifically the police officer Marie Goldman (Marina Foïs) and Charly's friend Karim (Moussa Maaskri). We also get characters that we love to hate, primarily gangster Tony Zacchia (Kad Merad).
The films has a uniquely graceful quality to it that I've rarely seen in crime films which can often play highly stylized, but here we get a nice everyday quality especially when depicting family gatherings. I think it works so well because the film in centred on a trio of friends that have growth together and through different crime ages and now have settled comfortable into their respectively places, so we have a sense of longevity and ease. That is, until things get shaken up and major conflict ensues. And there is a solid amount of conflict, action and intrigue throughout the film. Although it does have it's fair share of action, I liked some of the more subtle nods in the film, like the non-nonchalantness of one of Reno's bodyguards being a woman and how people from different cultural backgrounds got along and worked together without it being an issue or even discussed. Those touches really won me over. Jean Reno is great as Charly and all of the performances are strong here with a really great ensemble cast.
Overall I think it will a few different film fans, it certainly should be on crime film fans radar especially considering it's inspired by true events. It's also got a good pulse for action folks and a beautiful sensibility on humanity for an emotional draw as well.
Warnings:
Violence, torture
DVD Extras (French Only):
Making Of (25 minutes)

Pretty in depth making of with lots of behinds the scenes footage on several locations and often including preparation for as well as filming of several of the action scenes. Plus film clips and interviews with director Richard Berry and actors Jean Reno, Jean-Pierre Darroussin, Kad Merad, Marina Foïs and Moussa Maaskri.

Trailer
22 Bullets / L'Immortel
is available on DVD and BluRay as of February 1, 2011. Check it out over at
Amazon.ca
Shannon's Overall View:
I enjoyed it
I'll watch it again
I'd recommend it as fans of crime & action films
Return to Film Reviews
or see more
DVD Reviews
© Shannon Ridler, 2011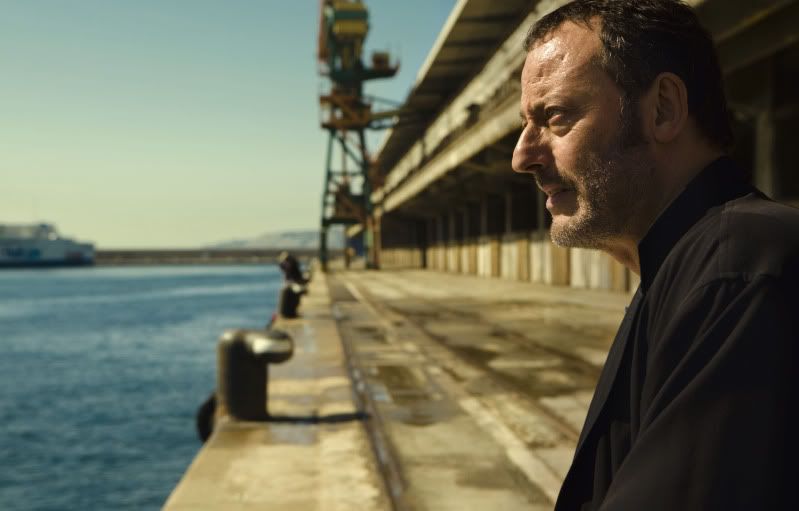 Jean Reno as Charly Matteï in 22 Bullets. Courtesy of eOne Films.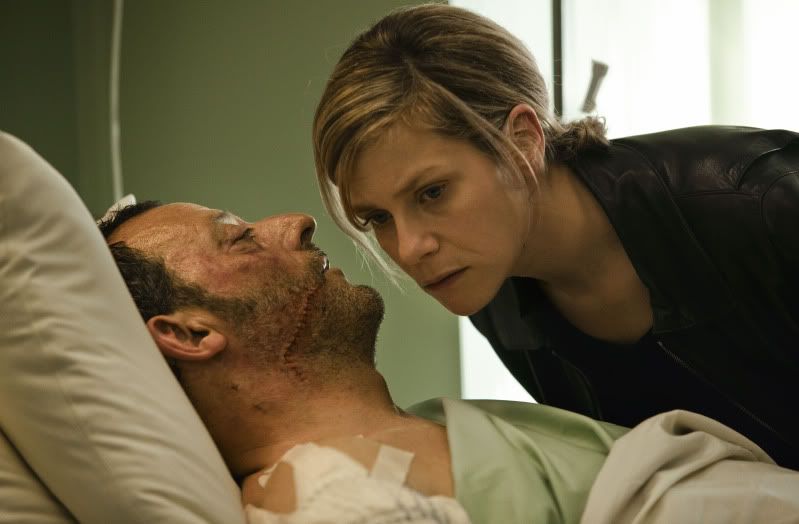 Jean Reno as Charly Matteï and Marina Foïs as Marie Goldman in 22 Bullets. Courtesy of eOne Films.
Max Baissette de Malglaive as Anatole Matteï and Jean Reno as Charly Matteï in 22 Bullets. Courtesy of eOne Films.