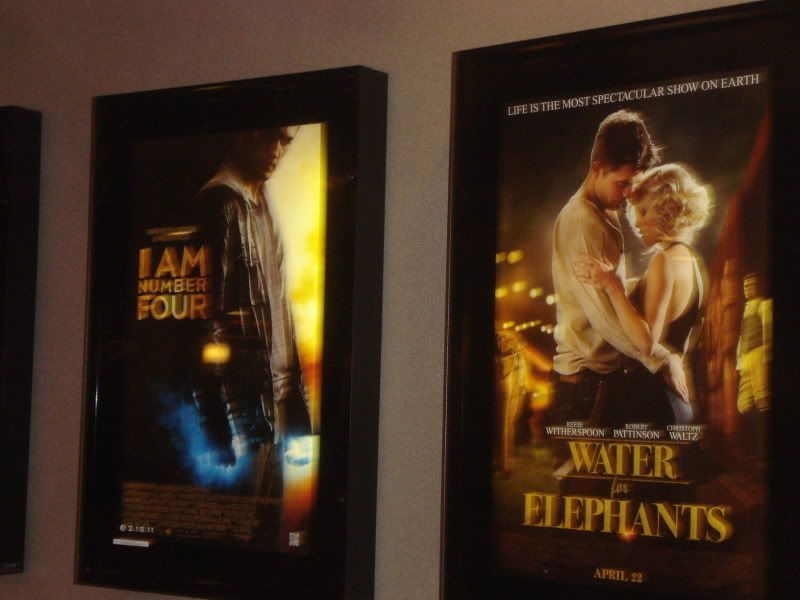 These are my faves, although they are fuzzy. See more images below
I was so excited last weekend when I went to the theatres and saw 2 of the
Book to Film Club
posters sitting side by side! On the left we have the
I Am Number Four
poster, and
we read the book in January
and the film will be released on Feb 18, 2011 and this is actually a new poster to ones I had previously seen.
And on the right we have the
Water for Elephants
poster, this is a first-time see for me and it looks gorgeous. There is such a beautiful warmth and longing in the poster and I'm very much looking forward to the book which we'll be reading in March. The film will be releases April 22, 2011.
If you want to jump on the
Book to Film Club
train you still can! Join at any time and read & watch as many of the books & films as you like.