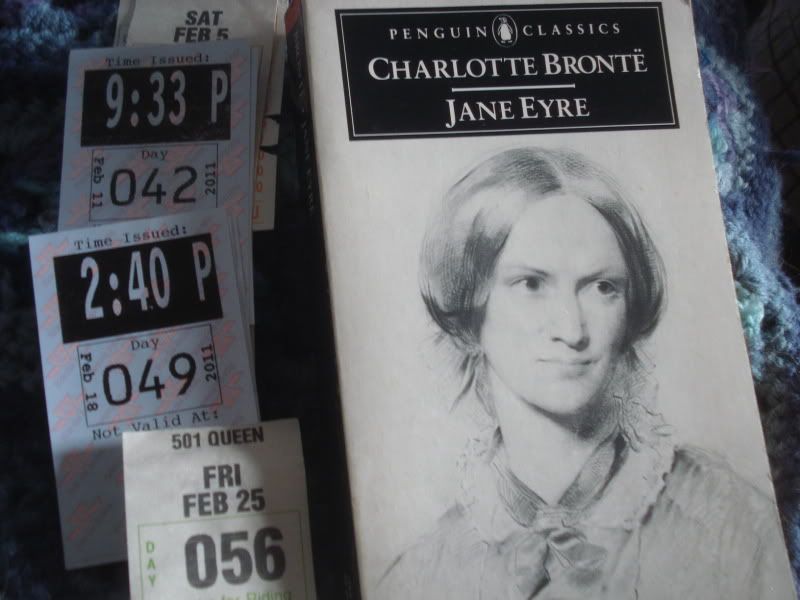 Book:
Jane Eyre by Charlotte Brontë
Reason to Read:
February book selection for the
Book to Film Club
and it's 'one of those books you just have to read'.
I normally start a review with a contextual piece, but with Jane Eyre I'm at a bit of a loss. Part of this is because I had almost no points of reference for the book before reading it beyond specific women in my life who had read, and loved, the book. If this book was a film (and yes, it is being adapted which is the reason I read it), I would align it to a genre, but books run a bit different in that contest. Drama would be where I'd place it, or with the feel of a fictional biography that now feels historically set, but was current of the time. Oh - and it was according to
Wikipedia
, originally noted as a biography under a pen name.
What really struck me about the book was that I never knew where it was going, which is bizarre for such a fame and acclaimed book. But I loved that. I loved it! Afterwards I turned over the book and was really happy that I hadn't read the back, because it would have skewed the focus for me while reading. Not knowing where it was going, meant that as a reader I could decide for myself which of the themes, actions and characters I thought were the most important to the moment, or to the whole. I wasn't always 'right' per se, but it made for a much more engaged reading experience.
It would be simplest to say that it's about the character Jane Eyre, who is intelligent and strong-willed but not a person who has a lot of support. One of the most fascinating things about here character to me was how frank, practical and truthful but not unemotional. That's something I haven't often seen or read. But what I adored about the book was that it really was about her in every facet of her life. Again, that felt very unusual to me, I'm used to things being more hyper focused, but it was a welcome and refreshing change because it really felt like knowing her on such an intricate level.
I'm so happy that this book is one of the
Book to Film Club
selections, because I don't think I'd have read it otherwise. I got kind of scared off classics books after struggling through
Wuthering Heights by Emily Bronte
last year, but I found Jane Eyre to be a delightful read which I savoured and was happy to read it throughout the entire month. I'd highly & widely recommend the book, and although I think that there will be a particular resonance with girls & women I think it's accessible and interesting for everyone.
I'm really looking forward to the film adaptation, although I will admit to being hesitantly optimistic for several reasons. First, it's a HUGE book to adapt, so I'm a little worried that many of my favourite moments and themes that are more personal-development focused might be pushed to the wayside. In terms of casting, I'm on board with the boys picked as both Michael Fassbender (Fish Tank) and Jamie Bell (
The Eagle
, Billy Elliot) are perfect for their respective parts, but it's really all about Jane. In the film Jane will be played by Mia Wasikowska, whom was in
Alice in Wonderland
,
The Kids Are All Right
and I was most impressed with as Sophie in Season 1 of "In Treatment", and I'm really hoping she will be great here. I've decided not to watch the trailer for the film but rather wait and be surprized, but from pictures and the poster it looks like the historical period and styling is down pat so I'll be curious to see what they decided to go with in terms of tone and focus.
Jane Eyre
is our March Film selection for the
Book to Film Club
. The film will be released Friday March 18, 2011.