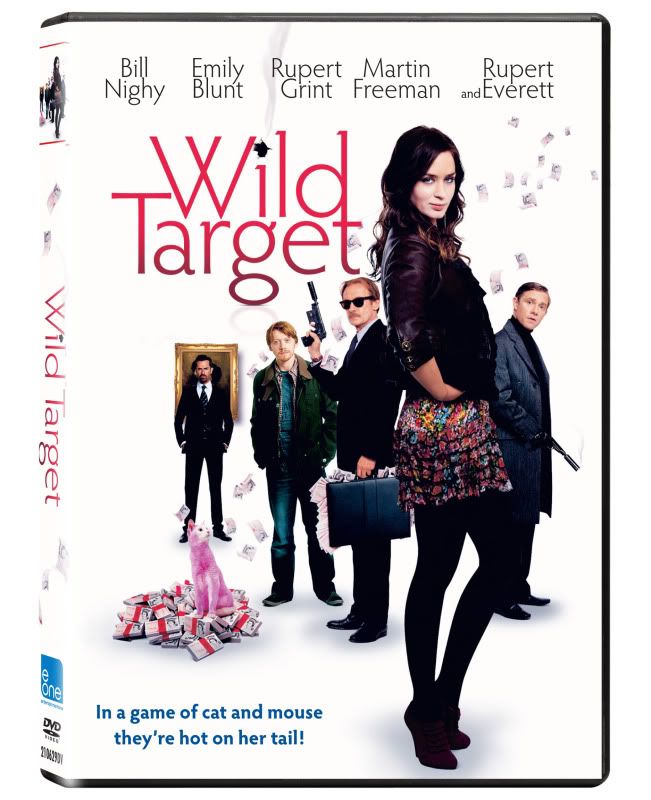 Courtesy of eOne Films
Dir: Jonathan Lynn (The Whole Nine Yards, Sgt. Bilko, My Cousin Vinny, Clue)
Cast: Bill Nighy, Emily Blunt, Rupert Grint, Rupert Everett, Eileen Atkins, Martin Freeman, Gregor Fisher
UK
/
France
,
2010
Reason to see:
I absolutely love the cast.
Wild Target
is a crime comedy with a caper feel following super-efficient hit man Victor Maynard (Bill Nighy of
Underworld: Rise of the Lycans
), who on an off day misses his target the free spirited thief Rose (Emily Blunt of The Young Victoria,
The Wolfman
) and that one miss ends up putting all of his targets off kilters.
I love the fun and free spirited nature of
Wild Target
. In a time where crime comedies tend to run harsh & hard, here it's refreshing to get quick witted humour amongst a rather good-natured group of folk thrown together under strange circumstances. The comedy itself is a sweet combination of pointing out the obvious that you don't expect anyone to vocalize, delivered will great timing. Bill Nighy in particular had me in stitches with his between smug & dead pan delivery that sometimes had me laughing to much I missed the moments that followed. I also really enjoyed Rupert Grint (
Harry Potter
series) as the out of place Tony, whose a bit of a wild card in the mix of misfits as he literally stumbles on to the scene of Victor & Emily mishapped encounter. I enjoyed Emily Blunt's performance as Rose, but I didn't always quite understand her character - I think this type of character, the thieving woman, is often played as with a bit of a cruel streak but Rose wasn't cruel at all. I think it's an unusual take at that type of character, and one I'm hoping we'll see more of.
It wasn't as punchy as I expected, but that is one of the things I ended up liking about the film. It truly is a fun and free-spirited film about a group of folks who met through a crime. They are a bit of an odd lot, and that's why I liked them so much.
DVD Extras:
On Target with Emily Blunt (3 minutes)

film clips and interview with Emily Blunt on the film, what drew her to the project, her character and other characters in the film.
Wild Target
is available on DVD as of February 8, 2011. Check it out over at
Amazon.ca
&
Amazon.com
Shannon's Overall View:
I enjoyed it
I'd watch it again
I'd recommend it as fans of crime comedies and unconventional friendships
Return to Film Reviews
or see more
DVD Reviews
© Shannon Ridler, 2011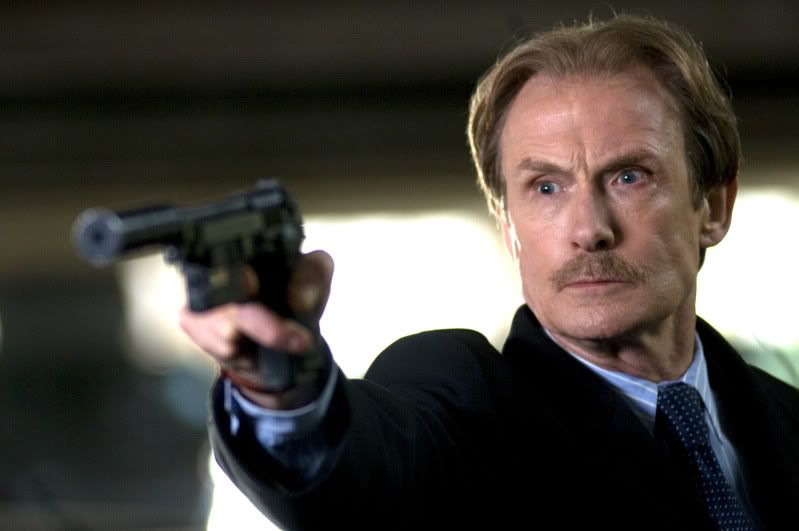 Bill Nighy as Victor Maynard in Wild Target. Courtesy of eOne Films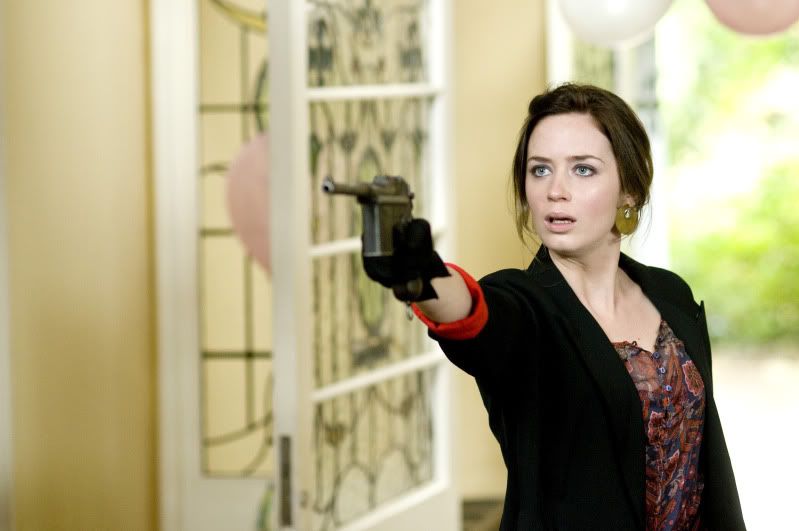 Emily Blunt as Rose in Wild Target. Courtesy of eOne Films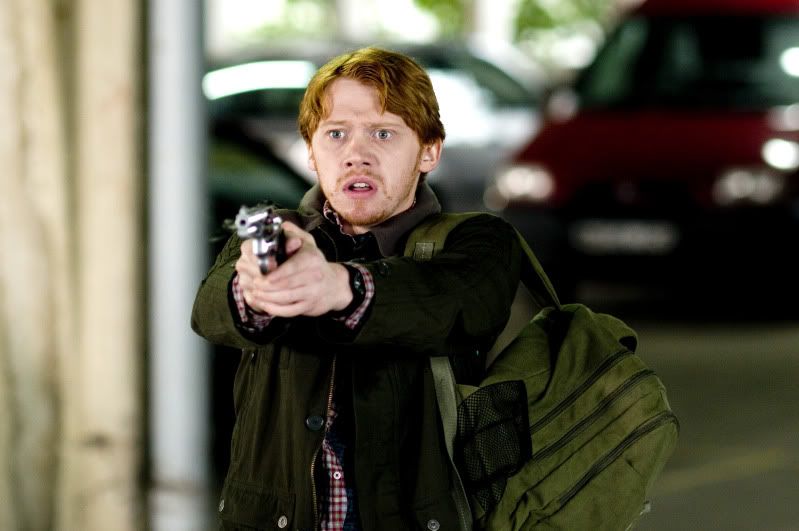 Rupert Grint as Tony in Wild Target. Courtesy of eOne Films