Thursday night was all about World Premieres and seeing two head to head with
Inside Lara Roxx
and
Dolphin Boy
, both of which played to packed houses at The Bloor. I have to say it's pretty freaking amazing to attend two World Premieres in a row, especially 1 week into the festival and to top it all off both had directors and special guests in attendance. It certainly was another very exciting night at
Hot Docs
.
Q&A of
Inside Lara Roxx
screening with Senior Canadian Programmer Lynne Fernie (left), director Mia Donovan (centre) and Lara Roxx (seated)
Inside Lara Roxx
Dir: Mia Donovan
Canada
Inside Lara Roxx follows the roller coaster journey of Lara Roxx, after the cool down of media hype over being one of three women who tested positive for HIV after having unprotected sex with a male adult film star in LA. The film takes a very personal approach as we visit Lara during various health and addiction management moments, as well as a huge emotional journey to tackle dealing, expressing and confronting not only the ordeal of testing positive, but also a lot of the history that brought her to the decision to go to LA to try and make it industry before that dream was stopped short in just a few brief months. I found it to be a very brave and raw film, especially when she returns back to LA to see and connect with many people from her past who responses were everything from callous to comforting. In fact, the responses she receives from people inside and outside the industry are varied to say the least from extreme compassion to almost shocking dismissal. It was great to see the support that she did receive throughout the filmmaking, and even more exciting was that she was in attendance at the screening along with director Mia Donovan who brought this important and brave story to a fuller light.
Listen to the Inside Lara Roxx Q&A w director Mia Donovan and Lara Roxx here: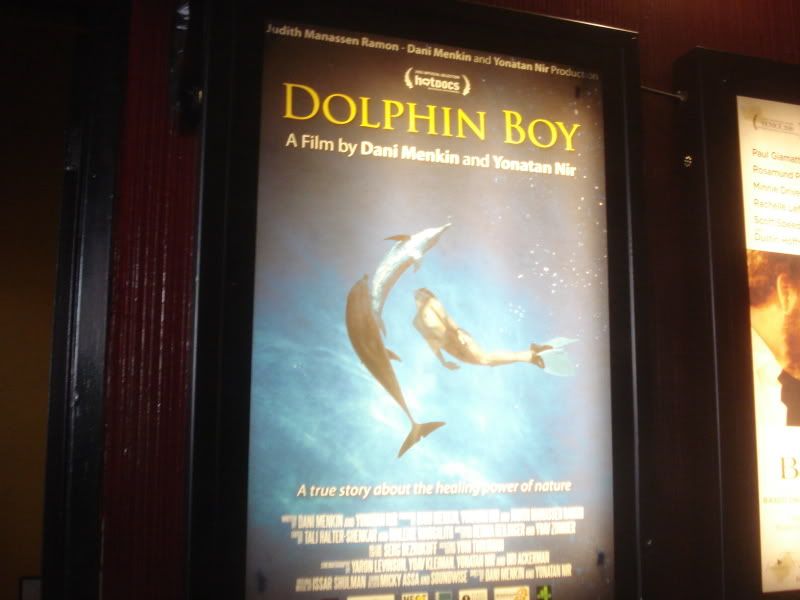 Dolphin Boy
Dirs: Dani Menkin and Yonatan Nir
Israel
Dolphin Boy is one of those films where you think "Oh, inspiring!" and then realize that sometimes getting to the inspiring means going through more than a little harshness. This is very much the case here as we follow Morad, who becomes almost completely unresponsive after a brutal beating while being kidnapped. Lack on progress from several types of treatment, his doctor recommends a 4 week dolphin therapy program on the Dolphin Reef of the Red Sea, and his father is more than willing to give it a try. It's quite amazing to see the effect of the dolphins and the way that Morad can connect to them, but it is truly heartbreaking the circumstance that brought him to need that kind of therapy. It was absolutely beautiful to see the powerful love his family & family friends have for him and the commitment they have not only to his health but also in non-violent retaliation against the people who hurt him. A truly powerful story of not only strength but also the fragility of the human spirit. The audience was overwhelmed by the power of the story and I know this is a film is one that will resonate with many people. I really hope people continue to get a chance to see this film, and considering this was the first ever screening it feels like it's only just the beginning. Keep your eye on this one!
Listen to audio of the Dolphin Boy Q&A with directors Dani Menkin and Yonatan here: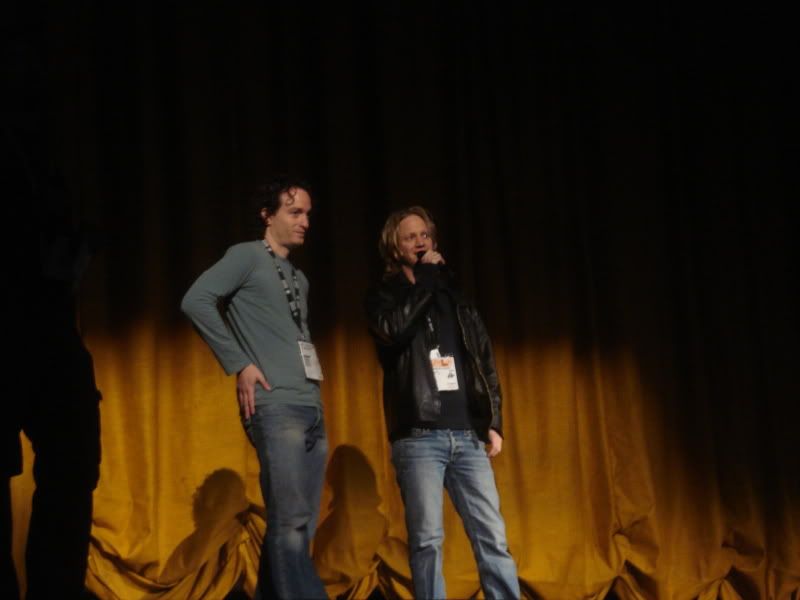 Dolphin Boy
directors Dani Menkin and Yonatan Nir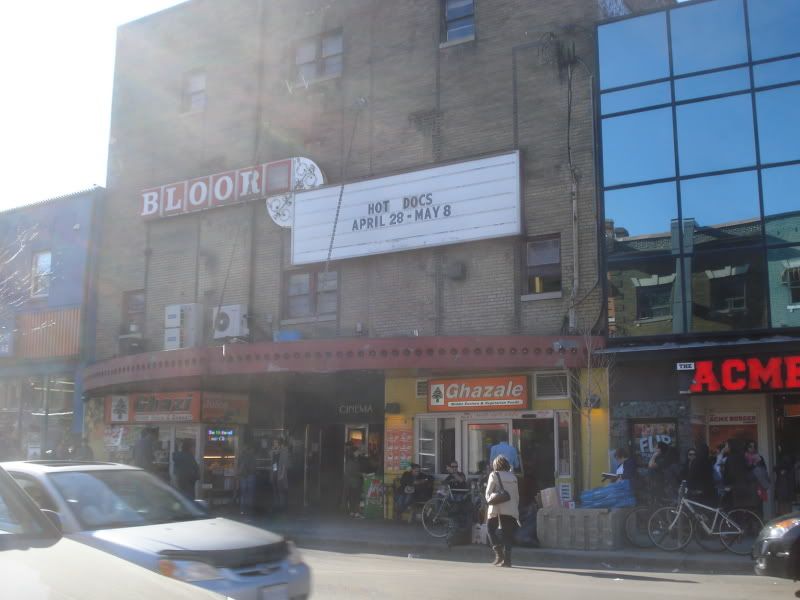 Hot Docs
Canadian International Documentary Festival runs from April 28 - May 8, 2011 in Toronto, Ontario, Canada