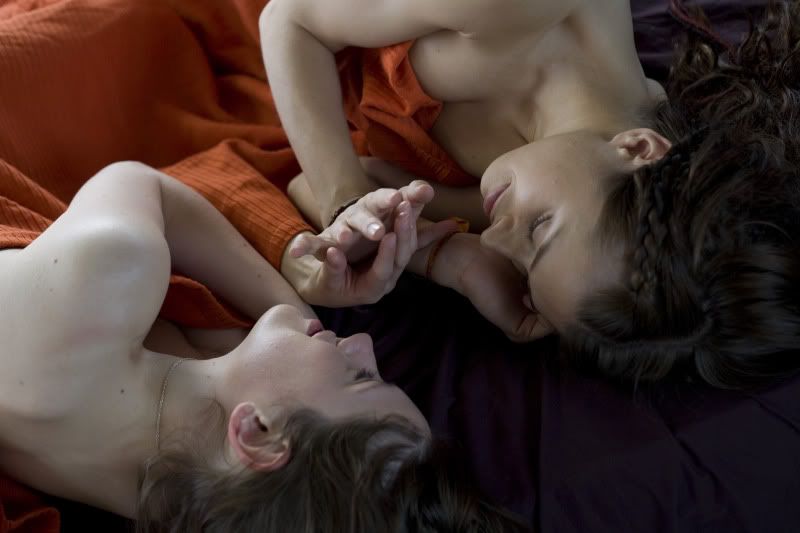 Above Image:

Eloise's Lover / Eloise
Eloise's Lover / Eloïse
Dir: Jesús Garay
Cast: Diana Gómez, Ariadna Cabrol, Laura Conejero, Bernat Saumell, Carolina Montoya, Miranda Makaroff
Spain
Eloise's Lover / Eloïse
stars Diana Gómez as Àsia, a college student who we initially see in her everyday life with friends, family and boyfriend. As the film gains traction, we see the subtle rifts in those relationships through differences of opinion and attitudes whiles we also see Àsia reach out to another student, Eloïse (Ariadna Cabrol), whom is often the butt of Àsia jokes and insults. The film actually shows the events from the reflective perspective from being in a coma, so there is a sense of reoccurring certainty that crops up but it still achieves consistent tension, which is quite impressive. Personally, I would have loved for there to be more elements of mystery and oddity given the coma context, but it sticks to a more strict coming of age & relationship journey. I loved the character of the strong and sure Eloïse and she's lovely and open with Àsia but won't take any crap from anyone else. It's refreshing to see a strong character who is also emotionally supportive of others and although the film is clearly from Àsia perspective, I really felt that Eloïse was the star. Both Diana Gómez and Ariadna Cabrol deliver great performances and together they have great chemistry.
Eloise's Lover / Eloïse
screens at
Inside Out
on Monday May 23, 2011 at 7:15PM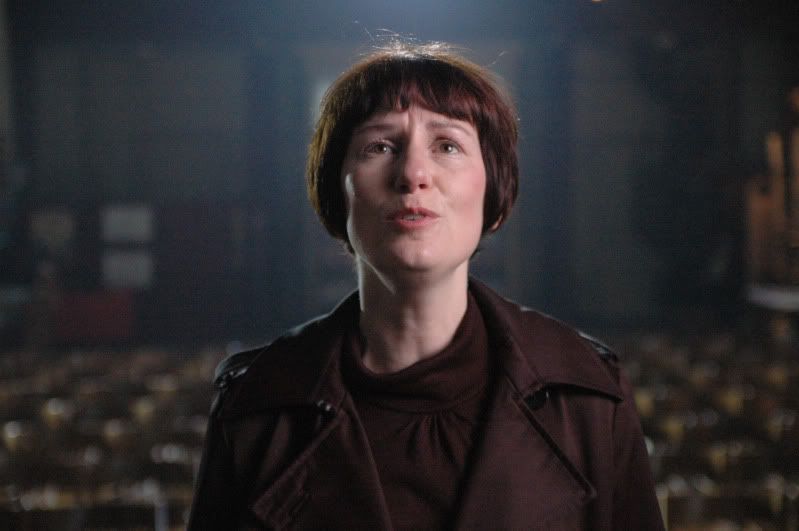 Above Image:

The Sleeping Beauty of East Finchley
The Sleeping Beauty of East Finchley
Writer/Dir: Seamus Rea
Cast: Josie Walker, Ruth James, Jill Keen
UK
In
The Sleeping Beauty of East Finchley
we follow Joan (Josie Walker), who plots through life by routine including looking after her mother (Jill Keen) and squirrels away time to enjoy in the beauty of music. When her mothers nurse Pat (Ruth James) hears her sing one day and encourages Joan to join her choir as they connect over similar musical tastes and sounds. I felt like there was bit of a meta quality to this film as the acting often felt oddly a little too broad and clear, but the singing... oh my goodness, the singing was glorious and brought tears to my eyes. There was also a very beautiful connection between Joan & Pat, that had a great range from confused and awkward to tender and deep. I'm sure this film will resonate strongly with anyone whose has gone on the journey, inadvertently or on purpose, to find the own tribe and the pains and pleasures it brings along the way.
The Sleeping Beauty of East Finchley
screens at
Inside Out
on Monday May 23, 2011 at 3PM
Bloomington
Dir: Fernanda Cardoso
Cast: Sarah Stouffer, Allison McAtee, Katherine Ann McGregor, Erika Heidewald, Chelsea Rogers
USA
Coming of age & college seem to go go hand and hand, and they do in
Bloomington
where child star Jackie (Sarah Stouffer) who has had slightly sheltered life finally gets a chance to break out and do her own thing. Too bad she's confronted by array of subtle to bold reactions from peers that range from awed fans to bitter jealousy. Although she doesn't connect with her peers, she does connect with Catherine (Allison McAtee), a professor who has a rumour mill track record longer that Jackie TV credits. A relationship soon forms as they find solace in each other but have different comfort levels on outside relationships, including sharing their own. I really enjoyed teh personal journey and relationship between Jackie & Catherine, as well as their individual emotional journeys and relationships independent of each other. Great performances and story, and I thought the realness of the emotional pains and loneliness was fantastic but I wish that energy was also captured in the more heated moments which felt a little safer and a lot shorter. Interesting relationship exploration and character depth, just would have loved a little more heat.
Bloomington
screened at
Inside Out
on Friday May 20, 2011 at 9:30PM
The
Inside Out Toronto LGBT Film and Video Festival
2011 runs from May 19-29, 2011 in Toronto, Ontario, Canada.