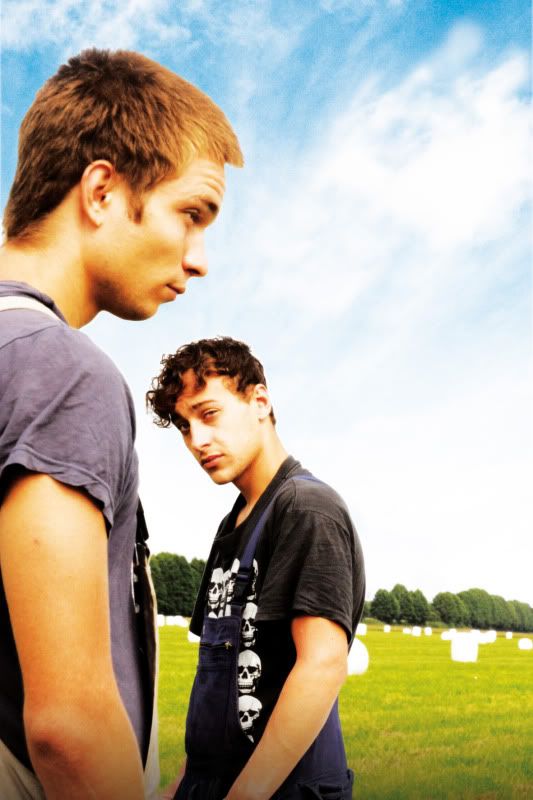 Above: Lukas Steltner & Kai-Michael Müller in

Harvest / Stadt Land Fluss
Harvest / Stadt Land Fluss
Dir: Benjamin Cantu
Cast: Lukas Steltner, Kai-Michael Müller, Karin Butsch
Germany
Harvest / Stadt Land Fluss
is a gorgeously shot, beautiful and tender film set on a farm outside Berlin where young apprentices go to train. Following the introverted and contained Marco (Lukas Steltne) whose close to finishing his apprenticeship just as the young and more bold Jacob (Kai-Michael Müller) joins after already trying his hand at other apprenticeships. The who are different in many ways from demeanour to home lives to opportunities, but are both training towards the same possible future and connect subtly along the way. One of the things I love about
Inside Out
is that I'm often happily suprized by which films are the ones that win me over, and
Harvest / Stadt Land Fluss
quickly and easily won me over. The naturalistic cinematography and real farm setting serve as a perfect palette for emotional realness between Jacob and Marco that reads beautifully. I was completely absorbed by the beauty of setting, story and fantastic performances from Lukas Steltner & Kai-Michael Müller. I widely & highly recommend
Harvest / Stadt Land Fluss
, as a stand out film that is not to be missed.
Harvest / Stadt Land Fluss
screens at
Inside Out
on Sunday May 22, 2011 at 7PM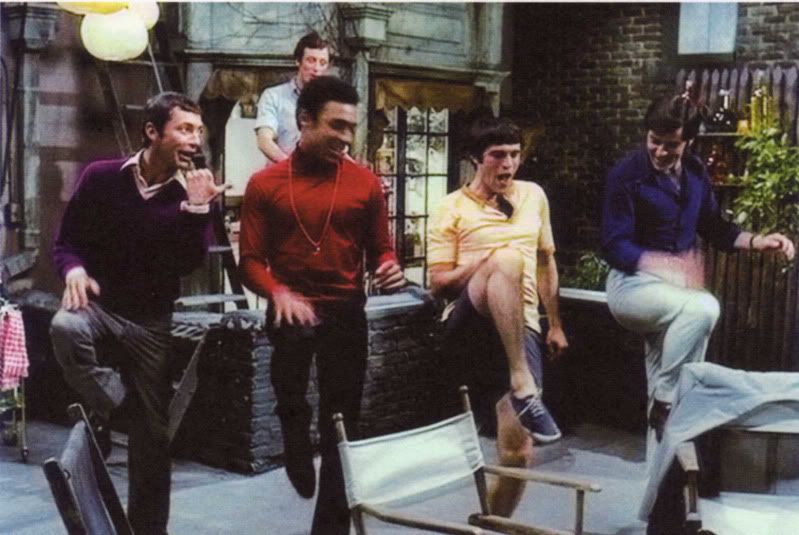 Above Image:

Making the Boys
Making the Boys
Dir: Crayton Robey
Documentary
USA
Making the Boys
is a documentary on the play, film and effect of The Boys in the Band, touted as first representation of gay people as people. The features a fantastic amount of stock footage as well as extensive interviews with playwright Mart Crowley and numerous interviews with people involved with, reacting to, or not even knowing the relevance of the play from Who's Afraid of Virginia Woolf? playwright Edward Albee, director William Friedkin, actors Robert Wagner, Cheyenne Jackson and Laurence Luckinbill, plus Project Runway designer Christian Siriano, Queer Eye for the Straight Guy host Carson Kressley just to name a few. I loved how transparent Making the Boys is, on so many levels from honest positive and negative reactions from people about the play and what is says and represents, to the challenges of people involved to get work afterwards to more current day reactions and people openly not knowing about it. It's a great film not only from a historical perspective giving the context of the perception of being gay at the time of the play in comparison to now as well as the challenges, struggles and triumphs along the way. It was interesting, honest and engaging throughout which is what you need for and awesome documentary, and an awesome documentary is exactly what
Making the Boys
is.
Making the Boys
screens at
Inside Out
on Sunday May 22, 2011 at 4:45PM
The
Inside Out Toronto LGBT Film and Video Festival
2011 runs from May 19-29, 2011 in Toronto, Ontario, Canada.