DVD review of action film The Mechanic starring Jason Statham & Ben Foster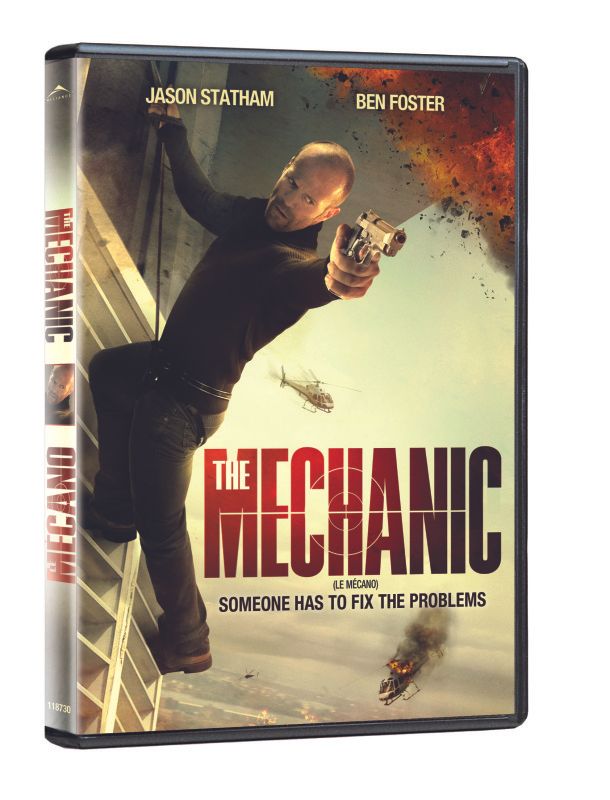 Image: Courtesy of Alliance Films
Legal Line © 2010 Scared Productions, Inc. All Rights Reserved. Distributed exclusively in Canada by Alliance Films. All Rights Reserved. © 2010 Scared Productions, Inc.
Dir: Simon West (Lara Croft: Tomb Raider, Con Air)
Cast: Jason Statham, Ben Foster, Donald Sutherland, Tony Goldwyn, Jeff Chase, Mini Anden, Christa Campbell
USA
,
2011
Reason to see:
Jason Statham *and* Ben Foster in an action flick = a hell yeah.
The Mechanic
stars Jason Statham as a mechanic aka an subtle assassin who gets the job done so well that only the contractor even knows it was a hit. He's pretty awesome dealing out the precision hits, so much so that when this become rough for the son (Ben Foster) of an old friend (Donald Sutherland), he's the one to turn to in the hopes of a mentor into this world of mechanics.
The Mechanic
has a lot going for it. Hit man films will always be a draw for the action crowd and this one pulls out all the stops, plus it has two charming and captivating actors with Jason Statham (The Transporter,
The Expendables
) and Ben Foster (
3:10 to Yuma (2007)
,
Pandorum
) working together against the odds in a very clinical characters but it adds an edge to it with a twinge of revenge which flavours the film to a deeper and darker realm. There is a lot of action in the film and the two characters have very different takes from precision to all-out manic and destructive, which leads the film to 18A rating which is pretty rare to see but it's well earned. It's very brutal, cold-hearted, bloody, battered & bruised and completely revels in the the fact that is is that way. That makes it harder for me to enjoy personally, but I did still think that both Jason Statham and Ben Foster were great. I continue to be impressed particularly with Ben Foster who always delivers strong performances from both a physically and an emotionally level.
I appreciated that it used and expanded on the model of hit man genre and I enjoyed the mentor relationships, but it was a little too too cold-hearted for me to really embrace it. It's not suprirzing that it's a remake of a 70's film because it really carries over that 70's harshness and updates and ups the stakes on the level of action in the film. If you are a fan of revenge toned films or 70's action films, I think
The Mechanic
is a perfect hit for you.
Warnings
: Brutal Violence
DVD Extras:
Deleted Scenes (5 scenes, 10 minutes)

combination of deleted & extended scenes, that show more cutthroat violence, as well as interesting character insights and relationships, especially between the characters of Bishop & Harry and Bishop & Sarah.

Tools of the Trade: Inside the Action Featurette (7 minutes)

behind the scenes footage, film clips and interviews with director Simon West, executive producer Irwin Winkler, stunt coordinator Noon Orsatti actor Jason Statham and Ben Foster on the on the hit man genre, action sequences, stunt work including actors doing their own stunts; and behind the scenes on the stunt work including height work, car stunts, gunfights and fight sequences.

Theatrical Trailer
The Mechanic
is available on DVD as of May 17, 2011. Check it out over at
Amazon.ca
&
Amazon.ca
Shannon's Overall View:
I wanted to love it
I'll watch it again
I'd recommend it to fans or revenge films and/or really harsh action film
Also see:
The Mechanic (podcast review)
,
All Film Reviews
and more
DVD Reviews
© Shannon Ridler, 2011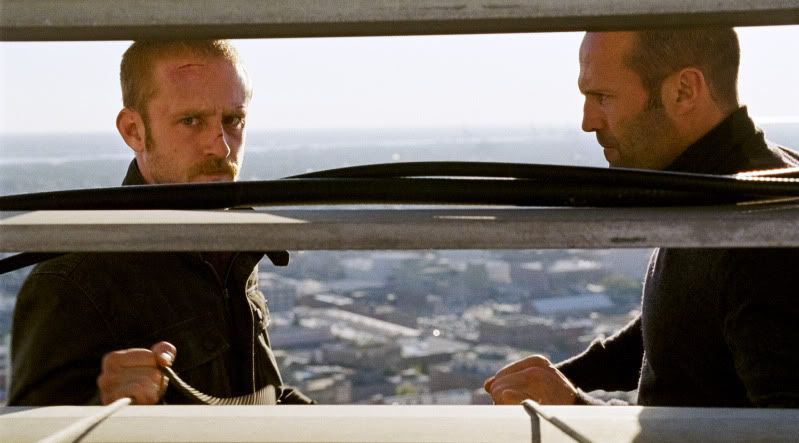 Ben Foster (as "Steve McKenna") and Jason Statham (as "Arthur Bishop") star in Alliance Films' THE MECHANIC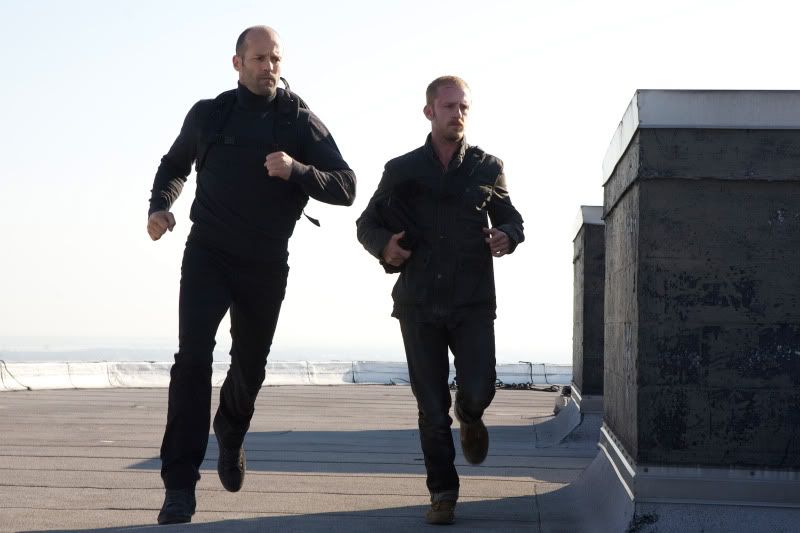 Jason Statham (as "Arthur Bishop") and Ben Foster (as "Steve McKenna") star in Alliance Films' release THE MECHANIC.