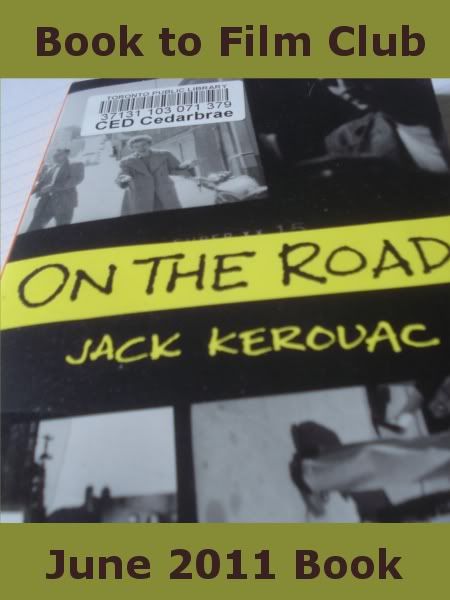 On the Road by Jack Kerouac
The classic road trip novel of the Beat Generation which is also apparently largely autobiographical. I think this really will be the most guy-ish of the year and easily just 'one of those you have to read' types of book. It was my most hesitant choice for the club but curiosity as well as being such a well-known and well-loved title made it make the cut in the end. Personally, it's my least fave of the
Book to Film Club
, but I don't want to rain of the parade of those who enjoyed it so I'll keep my opinions separate (you can read my
review of the book here
).
Things to ponder on the book:
Did you enjoy reading it?
Was it what you were expecting?
What did you know about the book before reading it?
What did you think about the writing style?
What did you take away from reading the book?
Is there anything you would change about the book?
Who would you recommend the book to?
About the upcoming film adaptation:
How do you feel about the casting of the film (Sam Riley as Sal, Garrett Hedlund as Dean)?
What do you hope to be the focus of the film?
What do you think is essential to keep from the book in the film?
What do you think they can trim away from the book to the film?
What do you think the challenges of the adaptation may be?
Do you have any hesitations on the adaptation?
What are you most looking forward to about the film adaptation?
If this was a re-read:
How did reading it this time compare with your previous time reading it?
Did you notice anything different this time round?
Did your interest and focus stay on the same stories, places and moments, or did it shift?
If you choose to shelf this out one:
Was there a barrier (genre, focus, reception) ?
Have you already read it?
Would you consider trying it later?
Will you join us again in July for The Help?

Reviews by Book to Film Clubbers:
Shannon
Film Adaptation
Film version stars Sam Riley (Control,
Franklyn
) as Sal, Garrett Hedlund (
Tron: Legacy
,
Country Strong
) as Dean, Kristen Stewart (
Twilight
,
Adventureland
) as Marylou and Kirsten Dunst (Bring it On,
Interview with the Vampire
) as Camille; directed by Walter Salles (The Motorcycle Diaries, Central Station). Specific release date is still to be confirmed, but it still is
listed at 2011
. I'll be keeping tabs on it for the
Book to Film Club
and certainly will share when a confirmed release date has been announced.
We are half way through the year in the
Book to Film Club
, but you can join our journey at any time.
Sign up for updates here
.