Image: Courtesy of eOne Films
Writer/Dir: Todd Solondz (Happiness, Storytelling, Welcome to the Dollhouse)
Cast: Shirley Henderson, Michael Kenneth Williams, Allison Janney, Ally Sheedy, Charlotte Rampling, Chris Marquette, Dylan Riley Snyder
USA
,
2010
Reason to see:
The trailer sucked me in every time & the cast is phenomenal.
Life During Wartime
is the second film I've seen from Todd Solondz, the first being
Storytelling
, and I didn't put the two and two together until after viewing. In fact, I was intrigued by the film purely on the power of the trailer so I didn't dive into to research mode and therefore had no idea it was a part-sequel to
Happiness
, with different actors playing the same characters 10 years later. Retrospectively, I'm not sure would have wanted to see Happiness first and then this sequel-esque film as following the characters on the journey was a rough road, and I'm not sure I could do it for 2 films in a row. I will give that the formidable ensemble cast of Life During Wartime gave us strong and often vulnerable performances throughout the film, and I have to commend them for giving the audience their all.
In terms of theme, tone & story, the film is very dark, which which I had not anticipated. I was expecting quirky and keenly insightful, and although I think those are elements are present, they aren't are the forefront. The theme of forgiveness, especially the need, desire or request for forgiveness are very prominent and I honestly found that very challenging as it kept us with people that had done some pretty awful things. There was also a fair amount of questioning, confusion and vaguenss that felt like seeing the seeds of later dysfuction being sown right before our eyes, all due to the inability or unwillingness to have open conversations. That was tough to watch, especially because it felt so real.
Dark & questioning dramas often don't appeal to me, often because I have optimistic perspective and find it a challenge to stay somewhere so dismal for so long. But with
Life During Wartime
, I really feel like I was missing something, like I just wasn't 'getting' it. I did feel like it was making a statement, but I'm not sure what statement. Definitely something around forgiveness, and associated with the people who are the creators, recievers and surrounders of 'bad things', but I could feel it was something more. Any time I got a clearer idea of what it could be, I felt like I was misinterpreting. I'm usually quite a fan of seeing dysfunction families in film, but on this one I couldn't quite connect.
DVD Extras:
Cast & Crew Interviews (20 minutes)

Split into 2 sections:

The Cast of Life During Wartime (15 minutes)

film clips and interview discussing their characters and their trials & tribulations and at time connection to the film Happiness; and The Cast and


Crew talk about Life During Wartime (5 minutes)

film clips an interviews with cast & crew on the characters, their worlds, what the film is about and the possible interpretation or relationship to the characters in

Happiness

B-Roll Footage (3 sections, 33 minutes)

Quite lengthy amount of B-roll here, with different selections of from The Crew on Set of Life During Wartime (8 minutes), Actors & Crew on Location (22 minutes) and Puerto Rico (3 minutes).
Life During Wartime
is available on DVD as of
July 26, 2011.
Shannon's Overall View:
I didn't love it
I might give it another try
I'd recommend it as dark drama
Return to Film Reviews
or see more
DVD Reviews
© Shannon Ridler, 2011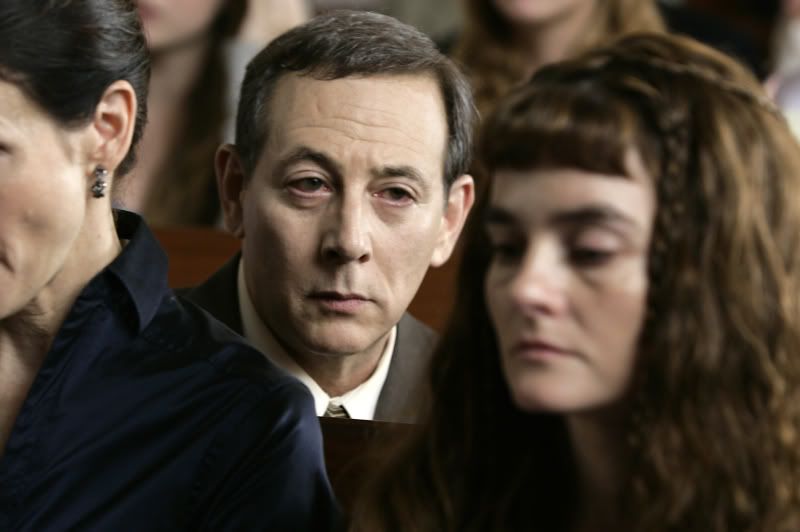 Paul Rubens as Andy and Shirley Henderson as Joy in Todd Solondz's LIFE DURING WARTIME. Photo credit Francisco Román. Courtesy of eOne Films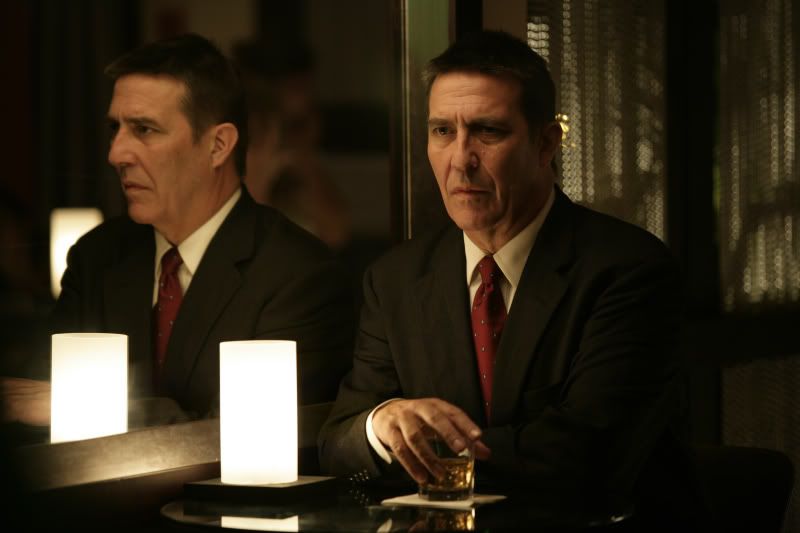 Ciaran Hinds as Bill in Todd Solondz's LIFE DURING WARTIME. Photo courtesy of Francisco Román. Courtesy of eOne Films