Courtesy of eOne Films.
Dir: Jaume Balaguero & Paco Plaza (
[REC]
)
Cast: Oscar Sanchez Zafra, Ariel Casas, Alejandro Casaseca, Pablo Rosso
Spain
,
2009
Reason to see:
I'm a huge fan of the original
[REC]
I've been anxiously awaiting the release of
[REC] 2
as missed it at TIFF Midnight Madness in 2009 - it was one of those evil festival scheduling moments of double-conflicts and you have to pick something. I didn't choose
[REC] 2
at the time, which makes me sad as it would have been awesome to see it with a huge crowd. Luckily, it's still awesome at home on DVD with popcorn (although you might accidently knock it out of your hands in the scary moments).
I was wondering how the filmmakers would handle a follow up to a first-person found footage breakaway hit that
[REC]
was, but believe you-me, they found a way. I love it when that happens. It's so inspiring when people find a way to make it work. Like the first film, [REC] 2 is quite original, has great ideas, keeps you guessing and most of all has the ability to freak you right out! It sneaks in a survivalist sensibility and a conspiracy flavour as well as lots of blood to boot. The film has lots of great scares in this one that totally got me, and I was thinking to myself "Why am I watching this alone??". It will also be known as the first film I watched in
my new apartment
(again, what was I thinking!), and that hit the horror home as it's set in apartment building which just adds to the fun of the experience of watching.
If you like horror, that this definitely needs to be on your radar - but make sure you see the original
[REC]
first. In a time where sequels can be sorely dissapointing,
[REC] 2
tips the scales back to bring us a film that is toe-to-toe in quality with the original. In fact, the two films together would be a spectacular double bill. How often can you say that? Not often enough, but they did it. A great acheivement.
DVD Extras:
Extended Scenes (2 scenes, 3 minutes)

like many extended scenes in films I find these interesting to see but you can see why they were cut, in general they were more establishing characters and time, place and tone but no big scares here.

Deleted Scenes (3 scenes, 4 minutes)

Some pretty cool deleted scenes, especially if you've also seen Quarantine, and also has some more scares and good tension which would have been fun to have in the film as opposed to just an extra. Well worth checking out.
[REC] 2
is available on DVD as of July 12, 2011. Check it out over at
Amazon.ca
&
Amazon.com
Shannon's Overall View:
I loved it
I'll watch it again
I recommend it to horror fans - but see
[REC]
first to enjoy it the most
Return to Film Reviews
or see more
DVD Reviews
© Shannon Ridler, 2011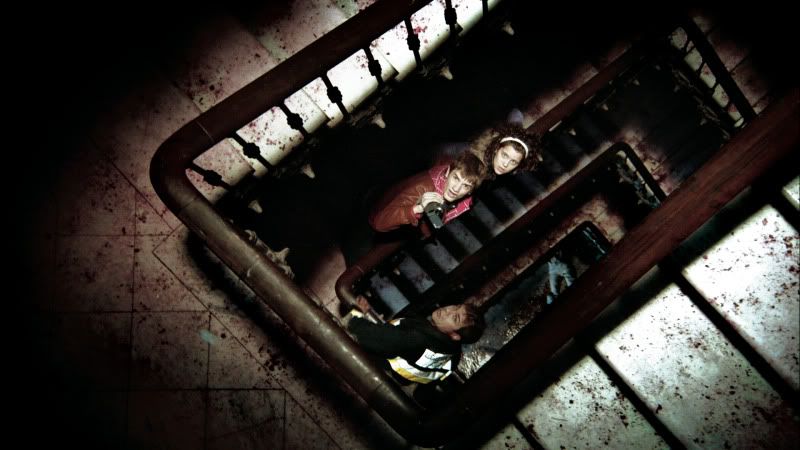 Andrea Ros, Alex Batllori and Juli Fabregas in [REC]2, Courtesy of eOne Films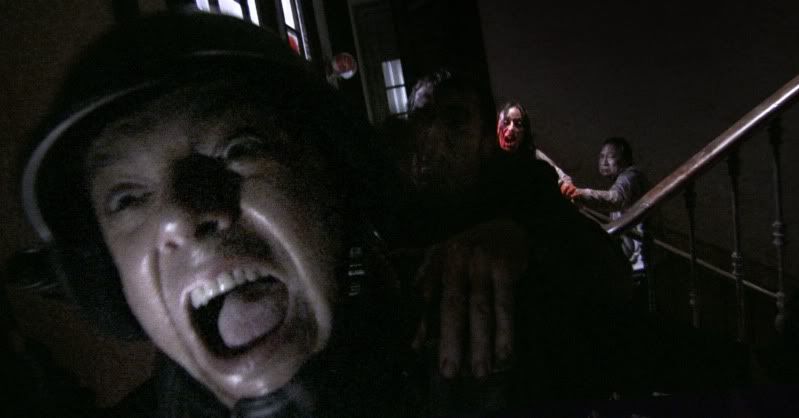 Oscar Sanchez Zafra in [REC]2, Courtesy of eOne Films