DVD review of the wonderful science fiction film Source Code from Moon director Duncan Jones, starring Jake Gyllenhaal, Michelle Monaghan, Vera Farmiga & Jeffrey Wright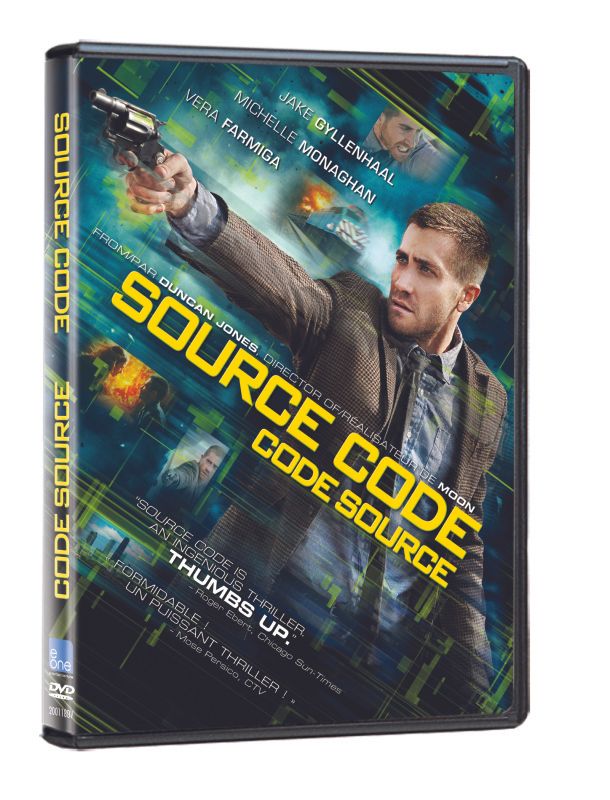 Image: Courtesy of eOne Films
Dir: Duncan Jones (Moon)
Cast: Jake Gyllenhaal, Michelle Monaghan, Vera Farmiga, Jeffrey Wright, Russell Peters
USA
/
France
,
2011
Reason to see:
After
Moon
, I will see anything and everything by Duncan Jones - especially if it's science fiction!
It was so exciting to finally see
Source Code
! I can't believe I missed it in the theatre, I'm trying to remember what was going on because it must have been rough for me to miss a Duncan Jones directing, Jake Gyllenhaal starring science fiction thriller which also has the amazing Jeffrey Wright and brillant Vera Farmiga in the cast. I mean, that's a recipe for delight for this science fiction fan.
One of the great things about
Source Code
is that it bridges the gap of science fiction, as I think it's totally accessible for the non-hardcore science fiction fans as well. It's got a great story & interesting ideas along with accessible characters who are on a interesing path. The great thing about the combination is that although we see the film play out with the choices of the characters within, it gives the audience the opportunity to step back and ask "What would I do?", "Would I go that far?", "Would I make that choice?" or even butt up against the options and think "No, I wouldn't go there". I'm not going to go into the details of the plot, because I think it's best to go in blind (as I did) and leave it that if you are interested in films based that will make you think about concepts, ideas and moral decisions - than
Source Code
is a film that you should see. If you are a science fiction fan that likes films based that will make you think about concepts, ideas and moral decisions - than
Source Code
is a must-see film. And stay away from trailers & spoiler-filled reviews if you can!
I also really enjoyed the performances here, Jake Gyllenhaal was great in the lead providing a depth of character with variety and believeability at every step. I always cherish getting to see Jeffrey Wright on screen and was fantastic as well, as was Vera Farmiga in a nicely understated and more subtle role. The film has a lot of heart in it, and with that you need people to connect to and it truly provides that. It's also clear from the DVD extras that the connection between the cast & crew members were very close and that brings and something a little extra special to the film as well.
It's very exciting to see science fiction of this ilk out there to be enjoyed by smart audiences who have a heart. I'm adding
Source Code
along to the ranks of
The Adjustment Bureau
&
TRON: Legacy
in a new wave of science fiction films that not only make you think but also make you feel. I loved
Source Code
and I'm completely ready for more films like this at any time. Or interval. Or pattern. Or...well, you get the idea.
DVD Extras:



Feature Commentary * with director Duncan Jones, writer Ben Ripley and actor Jake Gyllenhaal.

Even though I'm really curious to listen to the audio commentary I decided not to listen to it right away as with this type of science fiction film that really makes you think, I really want to sit with my thoughts for a while before having it (possibly) definitively explained.

Cast and Crew Insights (11 Insight Segments, 35 minutes)

film clips, interviews with director Duncan Jones, actors Jake Gyllenhaal, Vera Farmiga, Jeffrey Wright, Michelle Monaghan and Russell Peters with discussions and explanations of different ideas & concepts in the film as well as characters, identity and journeys they go on in the film, working on the train, the actors describing what is Source Code and what they hope the audience will get from the film; plus heartfelt praise as they discuss working with director Duncan Jones and each other from the appeal to the process to the actuality, plus glowing recollections working with each other.

Focal Points (5 sections, 6 minutes)

This is awesome! It's educational-style explanations of with the films relevant historical events and scientific concepts that are within the film, with simlified explanations. They all have a sweet, almost kitchsy factor to it. Brilliant idea and beautiful execution!

Access: Source Code Trivia Track *

an optional way to watch the film with trivia that pops up intermittently on the screen throughout the film

.
* you can play the film with
both
the audio commentary and the trivia track on
.
Source Code
is available on DVD as of July 26, 2011. Check it out over at
Amazon.ca
&
Amazon.com
Shannon's Overall View:
I loved it
I can't wait to watch it again
I highly & widely recommend it
Return to Film Reviews
or see more
DVD Reviews
© Shannon Ridler, 2011

Jake Gyllenhaal in SOURCE CODE. Courtesy of eOne Films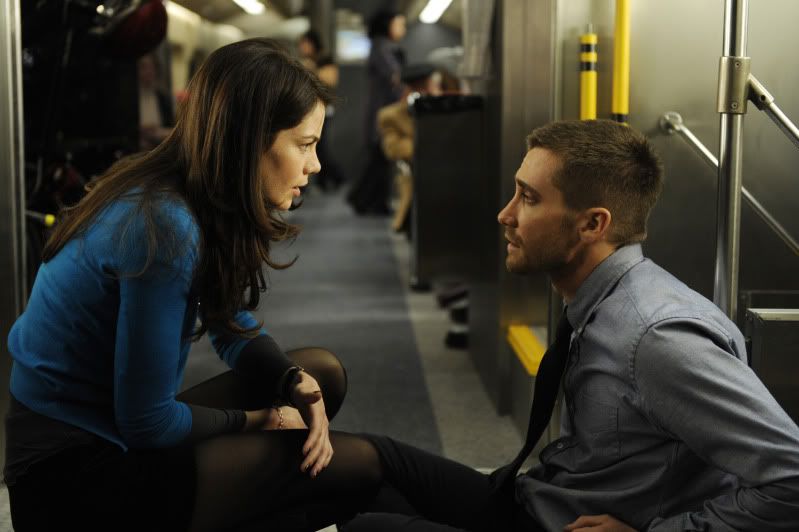 Michelle Monaghan and Jake Gyllenhaal in SOURCE CODE. Photo credit Jonathan Wenk Courtesy of eOne Films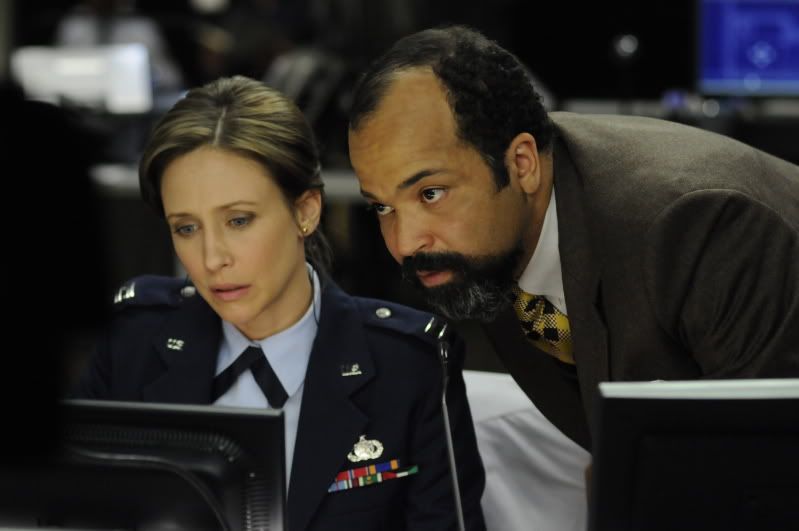 VERA FARMIGA and JEFFREY WRIGHT star in SOURCE CODE. Photo Jonathan Wenk Courtesy of eOne Films