DVD Review of Bruce McDonald's brilliant women of rock drama

Trigger

starring Tracy Wright & Molly Parker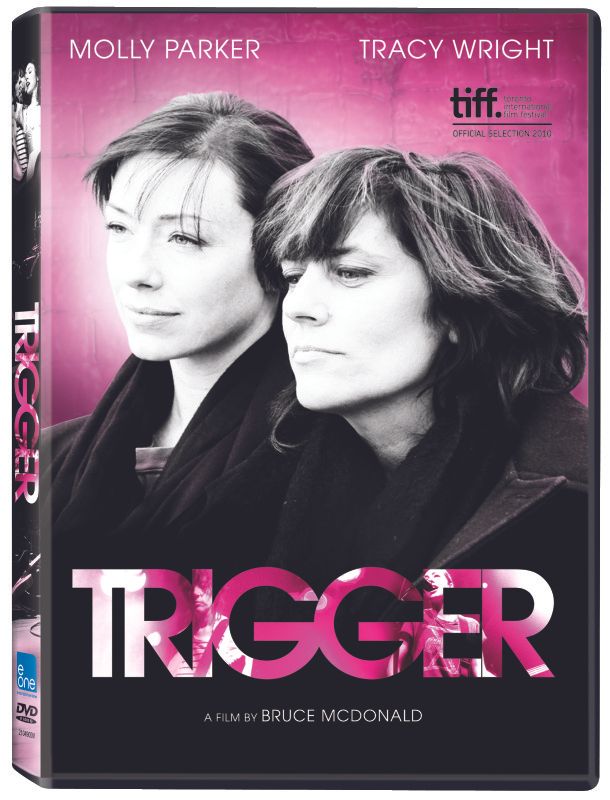 Image Courtesy of eOne Films
Dir: Bruce McDonald (This Movie Is Broken,
Pontypool
, Hard Core Logo, Dance Me Outside, Roadkill, Highway 61)
Cast: Tracy Wright, Molly Parker, Don McKeller, Sarah Polly, Callum Keith Rennie
Canada
,
2010
Reason to see:
Bruce McDonald films are always must-see films for me.
Trigger
stars Molly Parker and the late Tracy Wright as friends who reunite, reignite and walk down memory lane to their rock'n'roll days. It have a nice strolling pace to it, but it certainly isn't misty eyed of the 'good old times', but rather is quite clear about the darker shadows of each of their pasts and the challenge and reality of deal, or not dealing, with those shadows in their current day life.
I loved how it incorporated nostalgia on the good and the bad fronts, and how moving ahead if life can lead to different directions for different people. Looking at the choice of 'keeping it real' vs 'making a living', along with posing the question of at some point to you have to make the choice between prosperity and art and if have to be mutually exclusive. I also loved that it featured women in the arts as rock stars, their effect on others and their relationships which all felt truly authentic.
As the film firmly centres on two women, it's a absolute treat that we are privy to the sensation performances by Molly Parker and Tracy Wright. They have great dialogue to work with and they really stay present throughout the film, with an understated comfort level that really resonates of a longterm friendship, even though they haven't seen it each other for many years and obviously have unfinished business, but still are there for each other as friends. It's so great to see a different but very authentic side of women in terms of the lives, friendships and relationships.
The film also have a lovely and gentle Toronto-ness about it. I'm sure fellow Torontonians will have fun picking and recognizing many of the locations, but it's not overly broad casted in the film, which is a choice I really enjoyed. That's one of the amazing things about the film overall is that it deals with harsh things gently but truly, keeping the emotions real and issues up front but always in a very respectful, intriguing way. I absolutely loved it.
DVD Extras:
Table Read (2 minutes)

footage with Molly Parker and the late Tracy Wright from table reading on January 16, 2010 - a unique addition for a DVD extra and touches on several of the emotional moments in the film and shows the strength of the actors in every moment.

One Breath (5 minutes)

beautiful & inspiring video directed by Dale Hildebrand on the power and belief of being able to change the world and connect to greater understanding. Plus, lots of Toronto footage to boot!
Trigger
is available on DVD as of July 26, 2011. Check it out over at
Amazon.ca
Shannon's Overall View:
I loved it
I own it
I highly recommend it
Return to Film Reviews
or see more
DVD Reviews
© Shannon Ridler, 2010-2011
Originally reviewed for Theatrical Release - October 1, 2010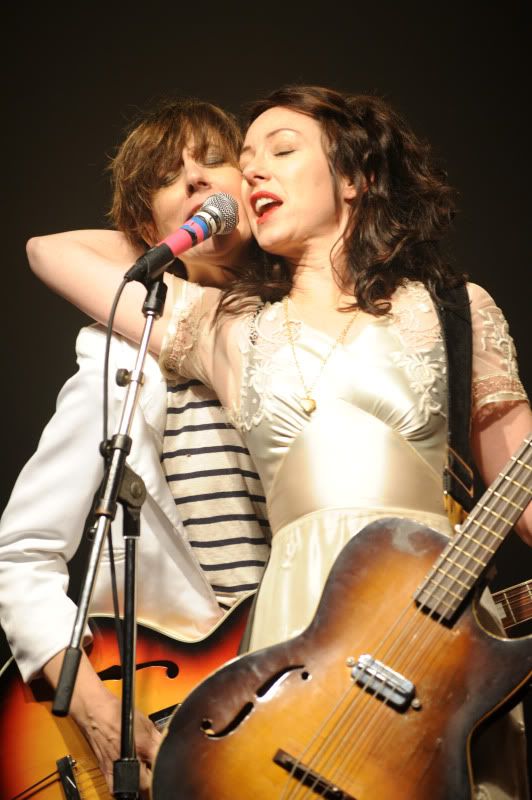 Tracy Wright and Molly Parker in TRIGGER Courtesy of eOne Films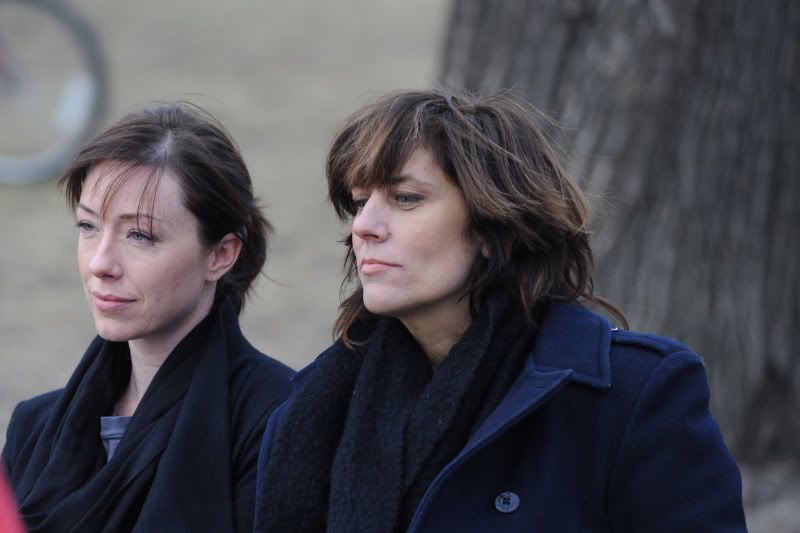 Tracy Wright and Molly Parker in TRIGGER Courtesy of eOne Films