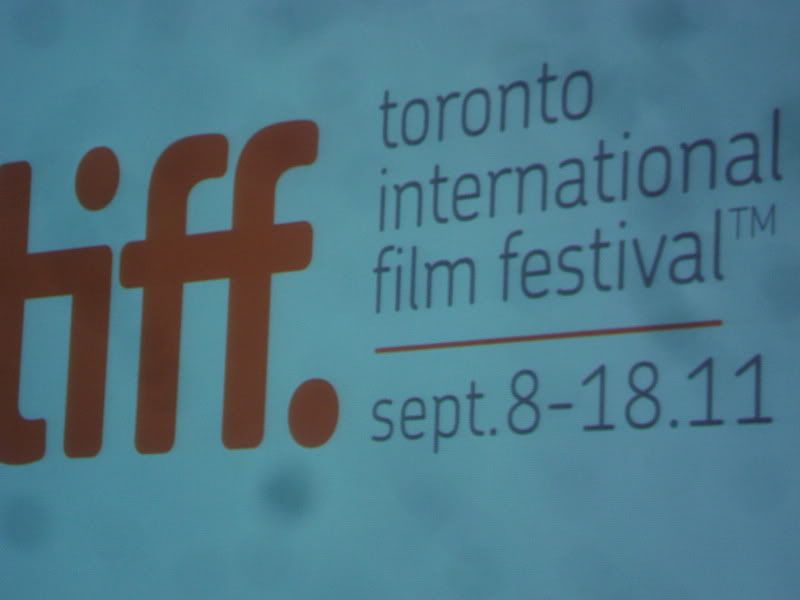 Ah, Day 1! The late-starting day, the fresh crispness of the festival around town and accompanying newness of everyone finding their feet around each of the venues. It's quite a frenzy too, as it's one of the few times during there festival where almost everyone wants to start right NOW! but there usually just a few choices for screenings on opening night. My pick would definitely be
The Raid
which opens the Midnight Madness program, because an Indonesia martial arts film sounds like an awesome way to kick start the fest!
I'm actually kick starting my festival experience this year not today but on Saturday, and going for a shorter burst of festivalling in the middle of the festival and will pack in my 14-ish films to that time. Out of those 14, a whopping 4 are from the Midnight Madness program and I'm totally excited to see not only
The Raid
, but also the gothic-y
Livid
, crazed looking
The Incident
and super-excited for the
Sleepless Night / Nuit blanche
because anything that has club culture has me hooked and it looks totally slick. Wow, lots of confined spaces this year! That adds to the creep and frantic factor. I like that.
The remaining films are split pretty evenly across programs with 2 Vanguard, 2 Visions, 2 Special Presentations, 2 Real to Reel, 2 Contemporary World Cinemas and 1 Gala. I often went with directors I love like
Pen-ek Ratanaruang's Headshot
and
Kim Ki-Duk's Arirang
; and also with actors I love, in particular
Tyrannosaur
, which stars both Peter Mullan & Eddie Marsan... I can't wait for that. I also have a few subject matter like dancing in
Swirl / Girimunho
or the paranormal in
Extraterrestrial
. Overall my selection includes a lot of dark films, including
Andrea Arnold's Wuthering Heights
and the Australian film
Snowtown
, both of which feel pretty gritty. I think the only light pick I have this year is
Fable of the Fish
, a Filipino film about a woman who gives birth to a fish. Yeah. That's my light pick!
I always try and do something new each year, from checking out a film from a country I've never seen a film from before or going to a new venue, or even a new program. This year I did something I never do (because that's the point...) and picked big Hollywood film with the Gala pick of Joel Schumacher's
Trespass
starring Nicholas Cage, Nicole Kidman and Cam Gigandet. I have no idea what that will be like, but it will be a new experience! It's also the only American film I'm seeing at the festival, which isn't a never-done-before, but is pretty rare.
The one film I didn't get that I really wanted to see was the Australian film
The Hunter
, which went Off Sale just as I was purchasing my tickets. The film is based on the book by Julia Leigh and the film version starring Willem Dafoe as a mercenary in search of an extinct animal. I read the book early in the year as a possible
Book to Film Club
selection, but wasn't sure if we'd see it get released here and now I'm a little glum to missing the opportunity to see here. But there always seems to be one film each there that gets away, that's as much a part of the festival as anything else! I'm sure there will be many amazing films and unforgettable experiences thsi year as well.
It was a real challenge to only pick 14 this year, but I think I will fill up some time by checking out the epic 15-hour doc
The Story of Film: An Odyssey
that's screening for free and in parts. I have no idea how early to go for that one though, I think I'll head out early & bring a good book!
Be sure to come on back and check
Movie Moxie
for lots of coverage throughout the festival for reviews, pictures and likely vlogs too. Going to try something new, and hoping it will work! Fingers crossed! You can also find me on
Twitter
&
Facebook
where I'll be happy to share excitement during the entire TIFF experiences.
Movie Moxie's TIFF 2011 List:
388 Arletta Avenue
Dir: Randall Cole (Real Time)
Cast: Nick Stahl, Mia Kirshner, Devon Sawa
Canada
Arirang
Dir: Kim Ki-Duk (The Coast Guard, Spring, Summer, Fall, Winter... and Spring, 3-Iron)
Cast: Kim Ki-Duk
Documentary
South Korea
Extraterrestrial / Extraterrestre
Dir: Nacho Vigalondo (Timecrimes)
Cast: Julian Villagran, Michelle Jenner, Raul Cimas, Carlos Areces, Miguel Noguera
Spain
Fable of the Fish / Isda
Dir: Adolfo Borinaga Alix Jr.
Cast: Cherry Pie Picache, Bembol Roco, Anita Linda, Rosanna Roces, Evelyn Vargas
The Philippines
Headshot / Fon Tok Kuen Fah
Writer/Dir: Pen-ek Ratanaruang (Last Life in the Universe, Ploy, Nymph)
Cast: Nopachai "Peter" Jayanama, Sirin "Cris" Horwang, Chanokporn "Dream" Sayoungkul, Apisit "Joey Boy" Opasaimlikit, Krerkkiat Punpiputt
Thailand/France
The Incident / 2011 Incident at Sans Asylum
Dir: Alexandre Courtes
Cast: Rupert Evans, Kenny Doughty, Joseph Kennedy, Dave Legeno, Marcus Garvey, Richard Brake
France
Livid / Livide
Dirs: Julien Maury and Alexandre Bustillo (A L'Interieur / Inside)
Cast: Chloe Coulloud, Jeremy Kapone, Catherine Jacob, Felix Moati, Marie-Claude Pietragalla
France
The Raid
Dir: Gareth Huw Evans
Cast: Iko Uwais, Joe Taslim
Indonesia
Sleepless Night / Nuit blanche
Dir: Frederic Jardin
Cast: Tomer Sisley, Joey Starr, Julien Boisselier, Laurent Stocker, Birol Ünel
France/Belgium/Luxembourg
Snowtown
Dir: Justin Kurzel - feature film directorial debut
Cast: Lucas Pittaway, Daniel Henshall, Louise Harris
Australia
Swirl / Girimunho
Dir: Helvecio Marins Jr. Clarissa Campolina
Cast: Maria Sebastiana Martins Álvaro, Maria da Conceição Gomes de Moura, Luciene Soares da Silva, Wanderson Soares da Silva
Brazil
Trespass
Dir: Joel Schumacher (The Lost Boys, Flatliners, Tigerland, Number 23)
Cast: Nicholas Cage, Cam Gigandet, Nicole Kidman, Liana Liberato, Ben Mendelsohn
USA
Tyrannosaur
Writer/Dir: Paddy Considine - feature film directorial debut
Cast: Peter Mullan, Olivia Colman, Eddie Marsan, Paul Popplewell, Ned Dennehy
UK
Wuthering Heights
Dir: Andrea Arnold (Red Road, Fish Tank)
Cast: James Howson, Kaya Scodelario, Steve Evets
UK
The Story of Film: An Odyssey
Dir: Mark Cousins
Documentary
UK
The
Toronto International Film Festival 2011
runs from September 8 - 18, 2011 in Toronto, Ontario, Canada.