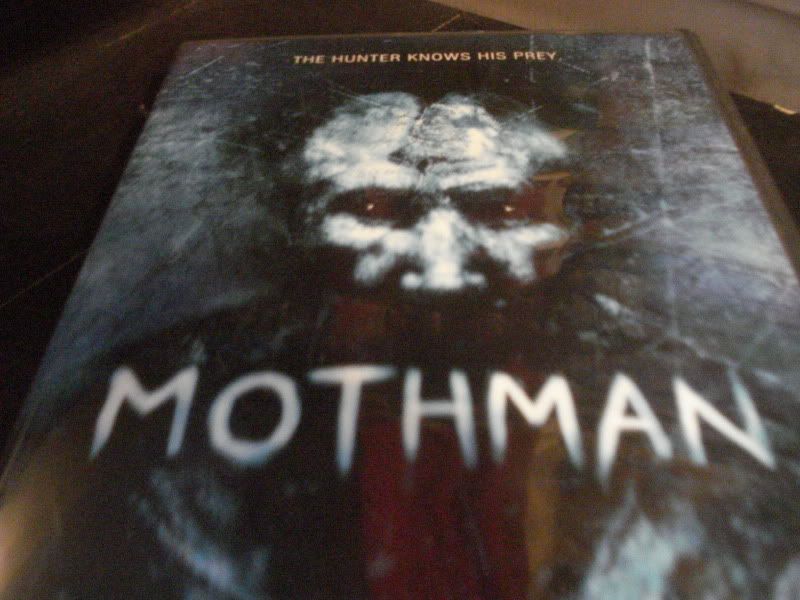 Dir: Sheldon Wilson (Kaw, Red: Werewolf Hunter, Killer Mountain)
Cast: Jewel Staite, Connor Fox, Susie Abromeit
USA
,
2010
(TV)
Reason to see:
I'm a sucker for anything supernaturally inclined.
In
Mothman
, Jewel Staite ('Firefly', Serenity) stars as Katharine Grant, a small town girl whose moved to the bigger leagues and when an assignment takes her back to her roots of non-glory days, secrets better left hidden come to light as her teen-year friends are burdened with the memories rather forgotten.
Mothman
starts with an interesting premise and has a bucket load of fear mixed with guilt, but unfortunately Jewel Staite is the only character that I felt a connection too, the rest had little remorse so it feels like they will get what is coming and with that in mind it may appeal to the sympathetic revenge crowd. There is definitely a feel along the lines of films like
I Know What You Did Last Summer, Sorority Row
and even a hint on inevitability along the lines of
Final Destination
but it still keeps to it's own mythology which is refreshing . Although there are some interesting takes on monsters and creates it's own lore, but I found the effects at times were not-so-hot distracting as oppose to spooky although there were some more subtle effects threaded in that worked a lot better than the direct ones. I think the concept was good, but would have loved to connect more to the characters or be taken away more by the story.
DVD Extras:
No DVD Extras
Mothman is available on DVD as of October 25, 2011. Check it out over at
Amazon.ca
&
Amazon.com
Shannon's Overall View:
I didn't love it
I'd not likely watch it again
I'd recommend it to people who like revenge films and don't mind just okay effects, or Jewel Staite fans
Return to Film Reviews
or see more
DVD Reviews
© Shannon Ridler, 2011