DVD review of the Japanese supernatural/medical horror film The Sylvian Experiments / Kyôfu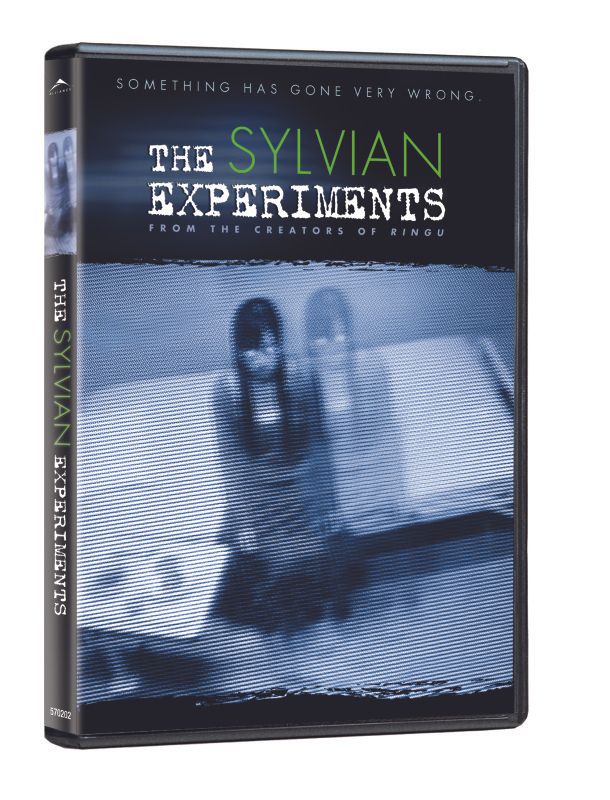 Image: Courtesy of Alliance Films
Legal Line © 2009 Kyofu Film Partners. All Rights Reserved. Distributed exclusively in Canada by Alliance Films. All Rights Reserved.
Dir: iroshi Takahashi (Sodom the Killer)
Cast: Mina Fujii, Yuri Nakamura, Nagisa Katahira
Japan
,
2010
Reason to see:
Japanese Horror is always an enthusiastic Yes!
I was really looking forward to
The Sylvian Experiments / Kyôfu
as it's been a while since I've dove into the world of Japanese Horror, we had quite a boom of it in the early 2000's although it kept going strong it wasn't that available outside festival and DVD releases so it was exciting to get all worked to get all freaked out!
In the film we follow two young women who are linked in a mystery of experience shrouded in sorrow, and there is an amazing tone of loss that comes through the film that resonates on a strong emotional level even when it doesn't get super specific. I liked the mystery elements and the great way that they tell you just enough to ricochet ideas in your mind, but not so much that you get too comfortable. It's a very finessed balance that I think is key to a good horror film and they certainly walk the line so perfectly you might even miss it (which is a good thing.
The Sylvian Experiments / Kyôfu
is creepy on both a concept level and a visual level, blending supernatural & medical horror which is sure to cross over many comfort zones and have people squirming in their seats (and in their minds). I liked the fact that I didn't always know where it was going but was really freaked out over the coldness of the characters, adding yet another layer of horror to a virtual mille feuille of the mind.
DVD Extras:
No Extras
The Sylvian Experiments / Kyôfu
is available on DVD as of November 29, 2011. Check it out over at
Amazon.ca
&
Amazon.com
Shannon's Overall View:
I enjoyed it
I'll watch it again
I'd easily recommend it horror fans, especially fans of dark supernatural horror
Return to Film Reviews
or see more
DVD Reviews
© Shannon Ridler, 2011