Dir: Sean Cisterna - feature film directorial debut
Cast: Nick McKinlay, Paula Brancati, Kyle Mac, Kristen Gutoskie
Canada
,
2012
Reason to see:
Canadian comedies are always films I want to see
Moon Point
is a quirky Canadian comedy, and for folks that don't watch a lot of or any Canadian film it might be hard to explain, but a clear way to say it is that it has beautiful blend of comedy and quirkiness Canadian films do so well with spunk, a cast of great characters and a lot of fun.
I love the humour in this film, it was quite cutting and for me it might be more cutting than I normally take but there was a real humanity to it. It follows Darryl (Nick McKinlay) who decides to go on a journey to see his grade school sweetheart who is starring in an upcoming horror movie in
Moon Point
, and for the travel there he decides to take his friend Femur in his electric wheelchair. That is one heck of a travel to try and rekindle grade 5 loves! I love journey films, they always hold a special place in my heart and this one really had that beautiful blend of not only the quirkiness and Canadian-ness but also a nice blend of comedy, realness and humanity; and there was also an interesting theme in the film about being a jerk. Because, the main character is not the nicest guy and even though he gets kind of piled on for that and he pushes back on it; but it always felt real, and very timely and I really enjoyed that for some reason which feels completely bizarre to say. I don't see that many comedies but this one really got me. There was a real sweetness in terms of layered nostalgia with this depiction of how people were when you used to know them, and how life was 'then' and will it be like that if you see them 'now', what would it be like, and then also even the question of why you would think back to your past when you are living your life today. That was interesting question theme in the film too, about if you are living in the moment or not, and even when you think about it the past is created so quickly so even though we are always in the 'now', it will eventually come 'then'. I liked that aspect of the film, the kind of back and forth nature of it.
The cast is really good in
Moon Point
, I thought Nick McKinlay was great as Darryl, who really is kind of a jerk but somehow you do feel instinctively that like you should support him as the underdog, but also question if you should support him, although either way you are really with him throughout his journey. We also have his friend Femur played by Kyle Mac who is amazing, I haven't seen him in anything else before but he was in a series called 'Valemont' with Kristen Hager and Eric Balfour that was on On Demand, which now I have to see because he was so good I can't wait to see him in more; truly fantastic. We also had Paula Brancati as Kristen, she's a character I really like to see –a strong woman who treated everyone the same, but was open and called people out and wasn't a jerk and still held her own. An awesome independently spirited, strong-minded but also kind and fun-spirited; I sometimes find that you don't always get that blend of fun and real with quirky and cutting but not mean but Paula Brancati found that perfect blend of real, funny and kind all in one. And that is also what I really felt and liked about Moon Point, is that it was funny and often cutting, but it wasn't mean.
It really was funny too, there were certainly moments where I missed the next thing because I was laughing so hard. When you get these characters from all different perspectives and the sometimes comfortable or uncomfortable combination of things, it really levelled off with that unlikely but just likely enough go with them, and for that I really enjoyed it.
Moon Point
is a great journey film, great Canadian comedy, great quirkiness and it's a great movie with a Valentine's flavour to it. I would definitely recommend checking out
Moon Point
.
Moon Point
opened in
limited release on February 3, 2012 here in Toronto
at the AMC Yonge & Dundas, and has been held over for an additional week.
Shannon's Overall View:
I enjoyed it
I'd watch it again
I widely recommend it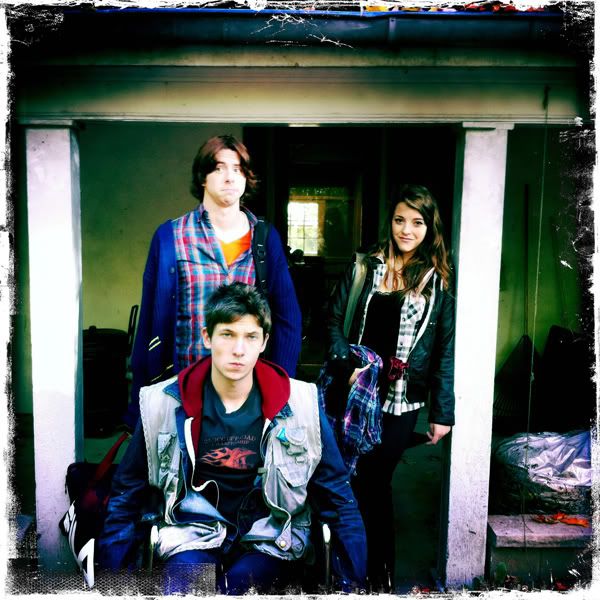 Also check out my review of Moon Point on
Episode 60 of the Movie Moxie Podcast
.

© Shannon Ridler, 2012