Hello Film Fans and Fanatics!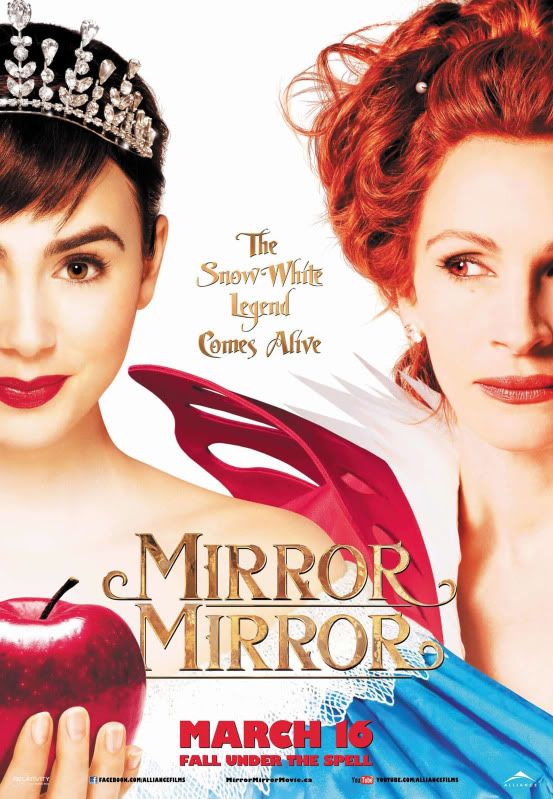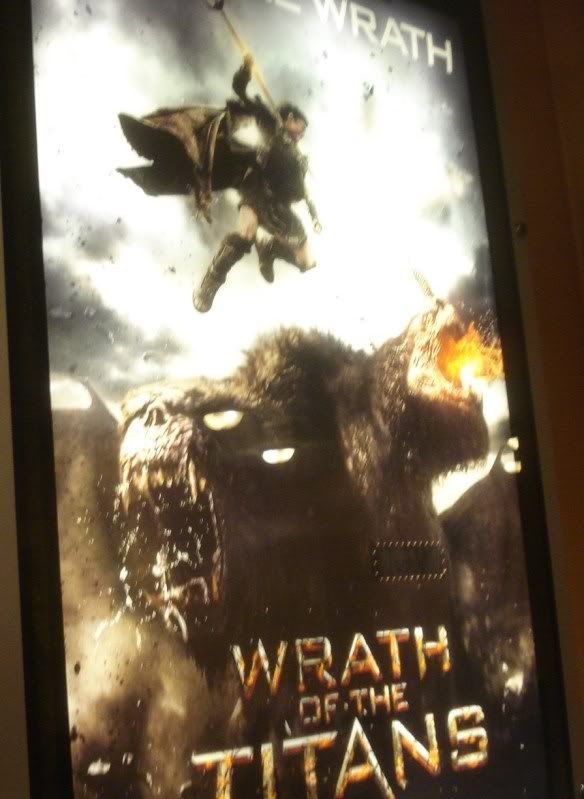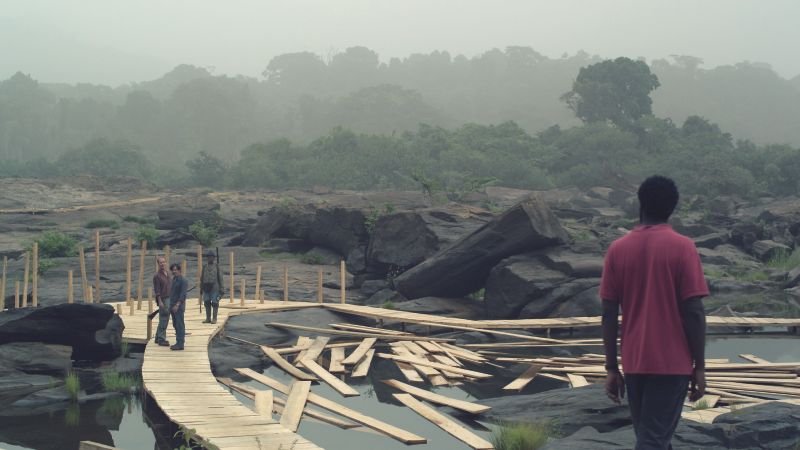 Images: Mirror Mirror (Courtesy of Alliance Films), Wrath of the Titans and Sleeping Sickness (Source: filmswelike)
Welcome to Film Fan Fridays for Friday March 30, 2012!
In limited release this week we have lots of films to choose from all over the world as well as home grown films like the Canadian comedy
Servitude
. Then we jet set off and can check out the Albanian set drama
The Forgiveness of Blood
, Hong Kong comedy
Love in the Buff,
South Korean suspense/thriller
Nameless Gangster / Bumchoiwaui junjaeng
and German drama
Sleeping Sickness / Schlafkrankheit
. If documentaries are more your thing there are a few to choose from including
The Guantanamo Trap
as well as
Gerhard Richter Painting
, a documentary on the German artist.
In wide release this week we have heavy hitters heading into the field with
Mirror Mirror
, a Snow White story from visionary director Tarsem Singh (The Cell, The Fall,
Immortals
) starring Lily Cole & Julia Roberts and
Wrath of the Titans
a follow up to the
Clash of the Titans (2010)
, a remake of the 1980s sword & sandals film and it looks like they are definitely continuing with the massive amounts of action & effects of the redux, and will be in 3D.
Reduxing itself in 3D is the epic blockbuster
Titanic
which is refitted from it's 1997 version now in 3D and being released on Wednesday April 4, 2012, the 100th anniversary of the sinking of the Titanic.
Have a great weekend!
Shannon
Festival Watch

Canadian Film Festival
I've very excited to see the return of this celebration of Canadian film!
Check it out March 28 - 31, 2012 at The Royal in Toronto, Ontario, Canada
Cinéfranco
Continues until April 1, 2012 at
TIFF Lightbox
in Toronto, Ontario, Canada
See my
Cinéfranco Preview here
or listen to it on the
Movie Moxie Podcast here

Toronto Silent Film Festival
March 29 - April 3, 2012 at various locations in Toronto, Ontario, Canada
Friday March 30, 2012 Releases
The Forgiveness of Blood
Dir: Joshua Marston
Cast: Tristan Halilaj, Sindi Lacej, Refet Abazi
USA/Albania/Denmark/Italy
Limited Release
Official Film Site
,
IMDb Page
,
Trailer
Gerhard Richter Painting
Dir: Corinna Belz
Documentary
Germany
Limited Release
Official Film Site
,
IMDb Page
,
Trailer
The Guantanamo Trap
Dir: Thomas Wallner
Documentary
Switzerland/Germany/Canada
Limited Release
Official Film Site
,
IMDb Page
,
Trailer
Love in the Buff
Dir: Pang Ho-cheung (
Dream Home / Wai dor lei ah yut ho
)
Cast: Miriam Yeung Chin Wah, Shawn Yue, Mini Yang
Hong Kong
Limited Release
Official Film Site
,
IMDb Page
,
Trailer
Mirror Mirror
Dir: Tarsem Singh (The Cell, The Fall,
Immortals
)
Cast: Julia Roberts, Lily Collins, Armie Hammer, Nathan Lane, Sean Bean
USA
Official Film Site
,
IMDb Page
,
Trailer
Nameless Gangster / Bumchoiwaui junjaeng
Dir: Jong-bin Yun
Cast: Min-sik Choi, Jung-woo Ha
South Korea
Limited Release
Official Film Site
,
IMDb Page
,
Trailer
Servitude
Dir: Warren P. Sonoda
Cast: Joe Dinicol, John Bregar, Kristen Hager, Enrico Colantoni, Dave Foley
Canada
Limited Release
Official Facebook Page
,
IMDb Page
,
Trailer
Sleeping Sickness / Schlafkrankheit
Dir: Ulrich Köhler
Cast: Pierre Bokma, Jean-Christophe Folly, Jenny Schily
Germany/France/The Netherlands
Limited Release
IMDb Page
,
Trailer
Wrath of the Titans
Dir: Jonathan Liebesman (Battle Los Angeles, Darkness Falls)
Cast: Sam Worthington, Rosamund Pike, Ralph Fiennes, Liam Neeson, Danny Huston, Edgar Ramirez, Bill Nighy, Toby Kebbell,
USA
Official Film Site
,
IMDb Page
,
Trailer
Wednesday April 4, 2012
Titanic in 3D
Writer/Dir: James Cameron
Cast: Leonardo DiCaprio, Kate Winslet, Billy Zane, Kathy Bates, Victor Garber, Frances Fisher
USA
Official Film Site
,
IMDb Page
,
Trailer
**please note this list of releases reflects first run film released in Toronto, Ontario, Canada as of April 4, 2012**