Hello Film Fans and Fanatics!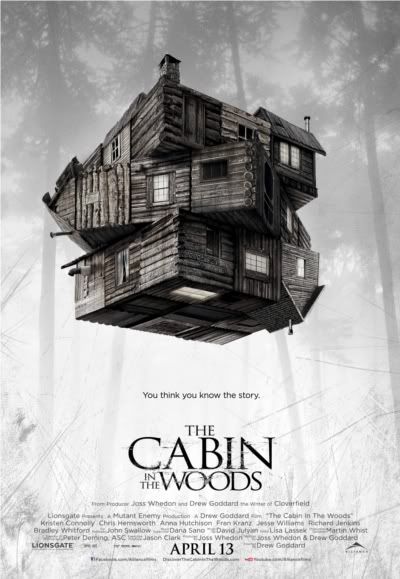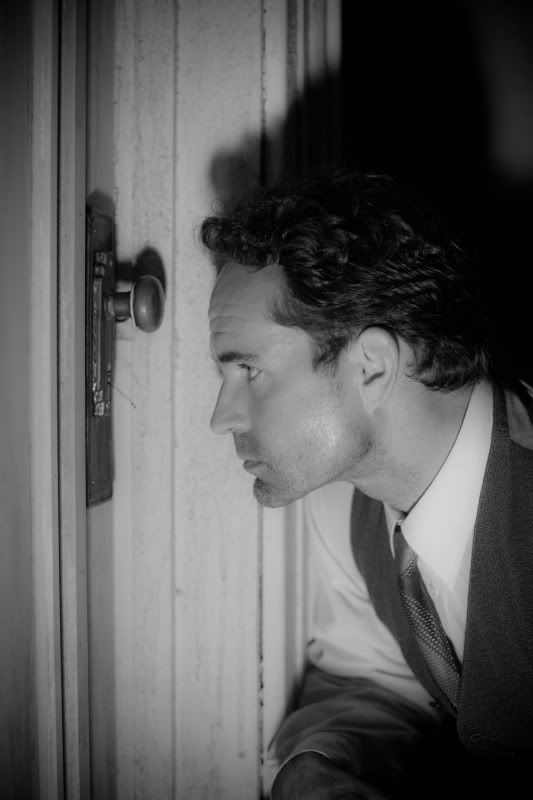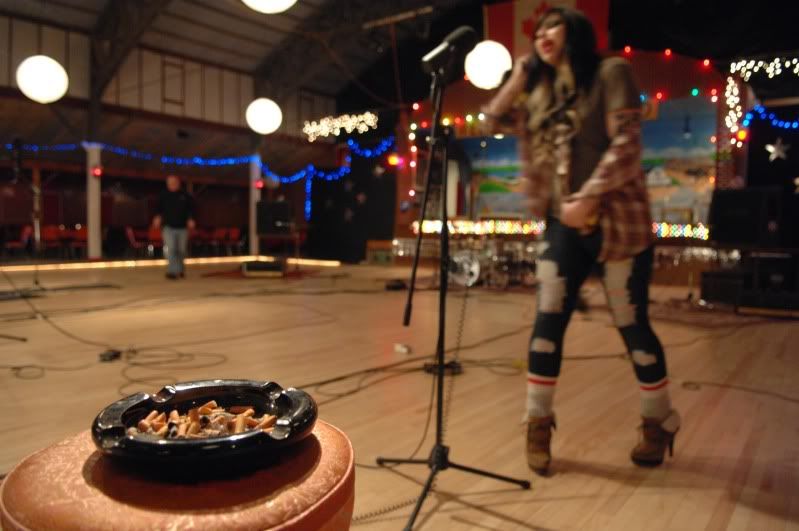 Images: The Cabin in the Woods Poster (Courtesy of Alliance Films), Jason Patric in KEYHOLE (Courtesy of eOne Films) and Hard Core Logo 2 (Courtesy of Alliance Films)
Welcome to Film Fan Fridays for Friday April 13, 2012!
We have a jam packed week of film from around the world and from right here in Canada two, with lots of hype for many of the films. An exciting week of releases unfolds...
In limited release this week we have films from 2 iconic Canadian directors, both of whom I love, with Bruce McDonalds
Hard Core Logo 2
and Guy Maddins
Keyhole
. Also exciting to see in release is
The Hunter
starring Willem Dafoe based on the novel by Julia Leigh; this one was a hopeful for the
Book to Film Club
but it was too hard to determine the release date even though now we have it! I definitely recommend reading the book, described as a 'Tasmanian gothic'. Also out this week in limited release is Hong Kong film
A Simple Life
and drama/romance
The Deep Blue Sea
starring Rachel Weisz and Tom Hiddleston (Thor). And on the documentary front Hot Docs Bloor Cinema has in release the haunting looking
Girl Model
as well as
Happy People: A Year in the Taiga
(co-directed by Werner Herzog!).
In wide release this week we have the fun horror jaunt of
The Cabin in the Woods
(it's clever and easily a must-see for horror fans) and the bombastic scifi/action/prison break/comedy
Lockout
(it's pretty entertaining although you really have to just 'go' with it). I've got my eye on
StreetDance 2
which is a follow up to the 2010 dance film
StreetDance
and uses the classic dance-movie premise of mixing up the styles, and it looks like they mix up the cast too as it's mostly a new crew with the exception of George Sampson as Eddie and Stephanie Nguyen as Steph. Yes, I know the original
StreetDance
*that* well that I can tell. Also out in wide release is
The Three Stooges
for the slapstick comedy fans, and I'm a little suprized I only started hearing about this week - but I'm more in the
StreetDance/The Cabin the in Woods/Lockout
circle(s) over comedy ones.
Have a great weekend!
Shannon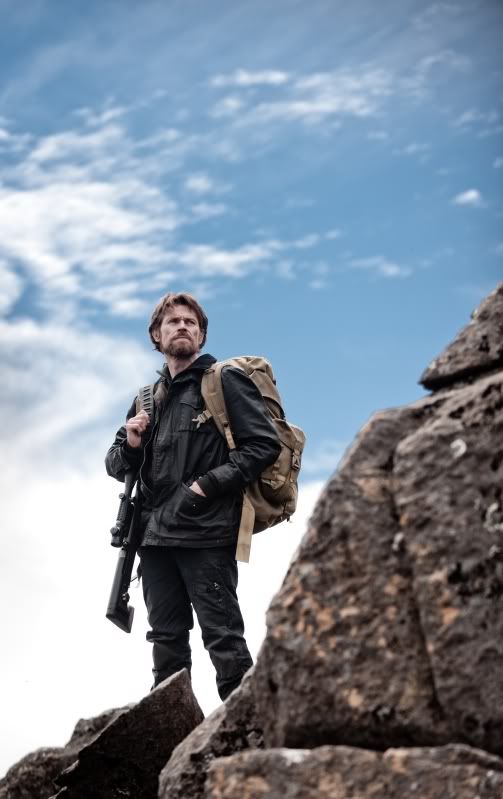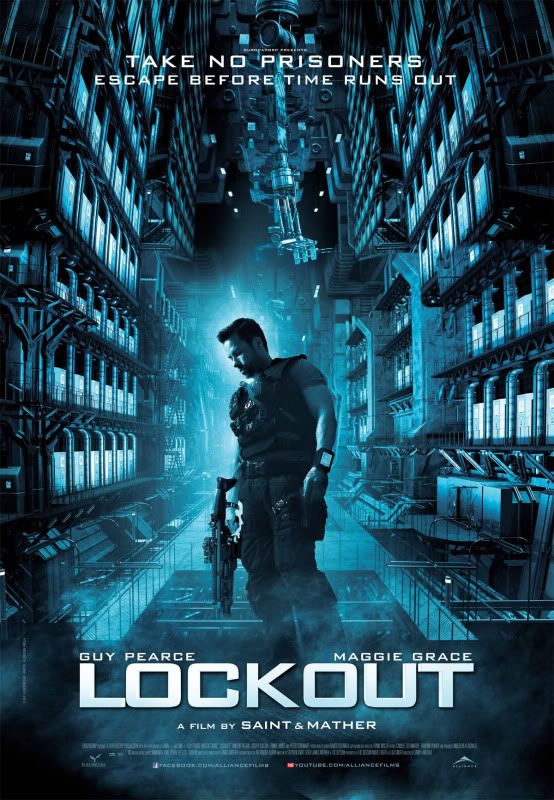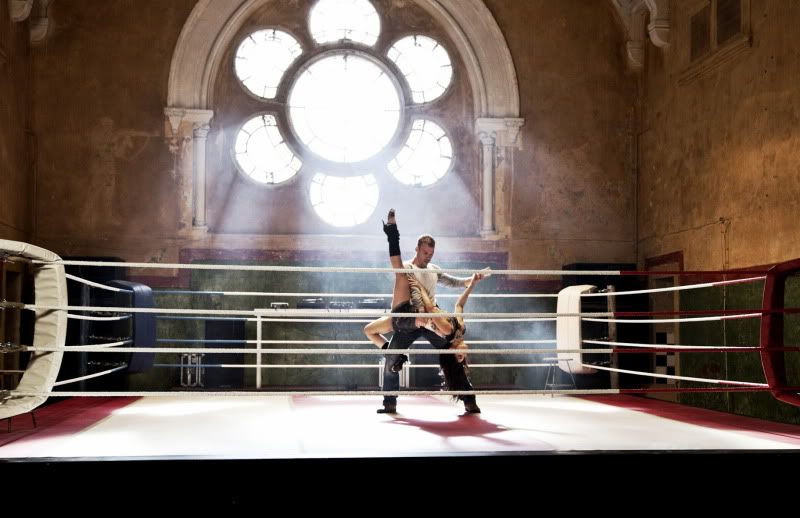 Images: The Hunter Poster (Courtesy of eOne Films), Lockout Poster (Courtesy of Alliance Films) and A Scene from StreetDance 2 (Courtesy of eOne Films)
Festival Watch
Images Festival
25th Annual festival of independent film, video and other time-based media
April 12 - 21, 2011 at various locations in Toronto, Ontario, Canada
Reel World Film Festival
12th annual festival celebrating diversity in film, video, and new media
Continues until April 11 - 15, 2012 at various locations in Toronto, Ontario, Canada
TIFF Kids International Film Festival
Toronto International Film Festival for Children and Youth
Continues until April 22, 2012 at
TIFF Lightbox
in Toronto, Ontario, Canada
Friday April 13, 2012 Releases
The Cabin in the Woods
Dir: Drew Goddard - feature film directorial debut
Cast: Kristen Connolly, Chris Hemsworth, Anna Hutchison, Fran Kranz, Jesse Williams, Richard Jenkins, Bradley Whitford, Amy Acker
USA
Official Film Site
,
IMDb Page
,
Trailer
The Deep Blue Sea
Dir:Terence Davies (The Long Day Closes, The House of Mirth)
Cast: Rachel Weisz, Tom Hiddleston, Ann Mitchell, Simon Russell Beale
USA/UK
Limited Release
Official Film Site
,
IMDb Page
,
Trailer
Girl Model
Dirs: David Redmon, Ashley Sabin (Intimidad, Kamp Katrina)
Documentary
USA/Russia/Japan/France
Limited Release
Official Film Site
,
IMDb Page
,
Trailer
Happy People: A Year in the Taiga
Dirs: Werner Herzog (Encounters at the End of the World) & Dmitry Vasyukov - feature film directorial debut
Documentary
Germany
Limited Release
Official Film Site
,
IMDb Page
,
Trailer
Hard Core Logo 2
Dir: Bruce McDonald (Hard Core Logo, Roadkill, Pontypool, Trigger)
Cast: Care Failure, Bruce McDonald, Julian Richings, Shannon Jardine, Sera-Lys McArthur, Adrien Dorval
Canada
Limited Release
Official Film Site & Trailer
,
IMDb Page
The Hunter
Dir: Daniel Nettheim - feature film directorial debut
Cast: Willem Dafoe, Sam Neill, Frances O'Connor
Australia
Limited Release
Official Film Site
,
IMDb Page
,
Trailer

Keyhole
Dir: Guy Maddin (My Winnipeg, Brand Upon the Brain!)
Cast: Jason Patric, Isabella Rossellini, Udo Kier, Brooke Palsson
Canada
Limited Release
Official Film Site
,
IMDb Page
,
Trailer
Lockout
Dir: James Mather & Stephen St. Leger - feature film directorial debuts
Cast: Guy Pearce, Maggie Grace, Peter Stormare, Vincent Regan, Joseph Gilgun, Lennie James
France
Official Film Site
,
IMDb Page
,
Trailer
A Simple Life / Tao jie
Dir: Ann Hui (All About Love, The Way We Are, The Postmodern Life of My Aunt)
Cast: Andy Lau, Deannie Yip
Hong Kong
Limited Release
Official Film Site
,
IMDb Page
,
Trailer
StreetDance 2
Dir: Max Giwa, Dania Pasquini (StreetDance)
Cast: Falk Hentschel, Sofia Boutella, George Sampson, Stephanie Nguyen
UK/Germany
Official Film Site
,
IMDb Page
,
Trailer
The Three Stooges
Dir: Peter Farrelly, Bobby Farrelly (Hall Pass, Fever Pitch)
Cast:Sean Hayes, Will Sasso, Chris Diamantopoulos, Jane Lynch, Jennifer Hudson, Sofia Vergara
USA
Official Film Site
,
IMDb Page
,
Trailer
**please note this list of releases reflects first run film released in Toronto, Ontario, Canada as of April 13, 2012**