Hello Film Fans and Fanatics!
Welcome to Film Fan Fridays for Friday April 27, 2012!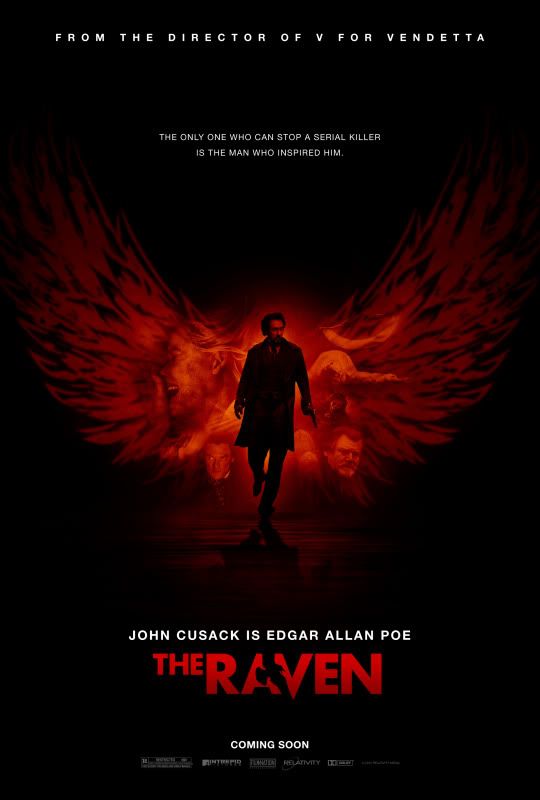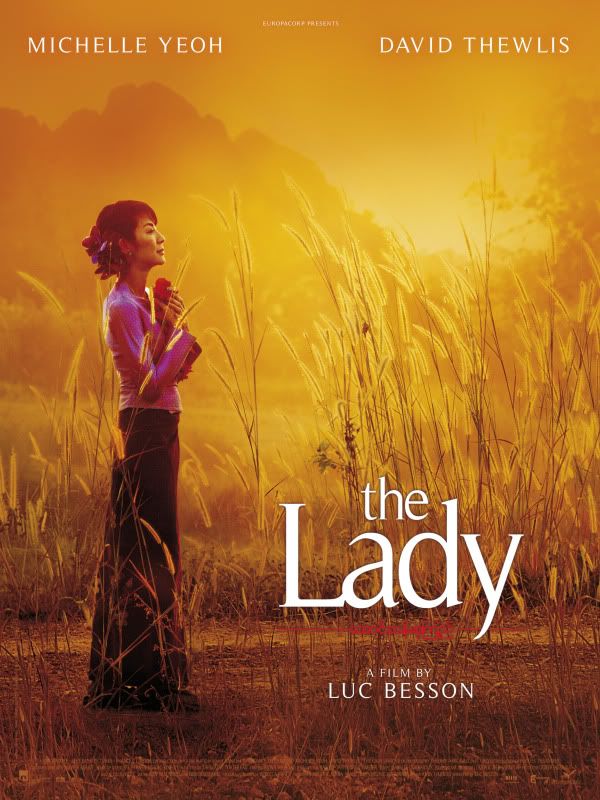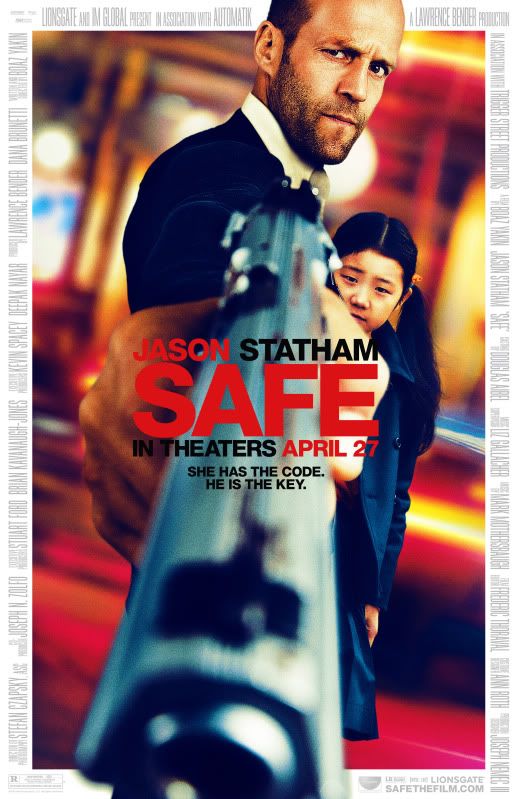 Images: Warriors of the Rainbow: Seediq Bale (Credit: Well GO USA); The Raven, The Lady and Safe Posters
In limited release this week we have 4 films to choose from, with a few telling personal stories and historical focus including the impressive and epic film
Warriors of the Rainbow: Seediq Bale / Sàidékè balái
set in Taiwan and following clans of aboriginal warriors during a Japanese invasion and occupation. We also have
The Lady
, a biopic starring Michelle Yeoh as Burmese politician Aung San Suu Kyi; the film follow Aung San Suu Kyi and her Michael Aris (played by David Thewlis) and is directed by Luc Besson. Also out in limited release is the
Darling Companion
a drama following the relationship between a woman and her dog and her husband; plus the Canadian documentary
Material Success
with opens at the Projection Booth.
In wide release this week we have the theme of real continue with
The Raven
, which stars John Cusack as Edgar Allen Poe in a gothic mystery following the puzzle of similarly themes crimes that appear very close to the ones in his books. We also have he action film
Safe
starring Jason Statham as a man who has to protect a young girl from baddies (this one is *so* a Shannon film). If claymation and pirates are your thing, you are finally in luck as
The Pirates! Band of Misfits
opens this weekend, and I have to admit it looks like a lot of fun. Rounding out the wide releases we have the comedy
The Five-Year Engagement
starring Jason Segal and Emily Blunt, directed by Nicholas Stoller (Forgetting Sarah Marshall). Edit: the Bollywood film Tezz also was released on April 27, 2012.
This week we also have
Hot Docs
, Canadian International Documentary Film Festival, hitting theatres all over the city, bringing us documentary film from around the world and lots of Canadian docs to boot. I look forward to the festival each and every year. Be sure to check out my Hot Docs coverage here at Movie Moxie during this years festival.
Have a great weekend!
Shannon
Festival Watch
Hot Docs
Canadian International Documentary Film Festival
April 26 - May 6, 2012 at various locations in Toronto, Ontario, Canada
Friday April 27, 2012 Releases
Darling Companion
Dir: Lawrence Kasdan (Mumford, Dreamcatcher)
Cast: Diane Keaton, Kevin Kline, Dianne Wiest, Richard Jenkins, Elisabeth Moss, Mark Duplass, Ayelet Zurer, Sam Shepard, Kasey the dog
USA
Limited Release
Official Film Site
,
IMDb Page
,
Trailer
The Five-Year Engagement
Dir: Nicholas Stoller (Get Him to the Greek, Forgetting Sarah Marshall)
Cast: Jason Segel, Emily Blunt, Chris Pratt, Alison Brie, Rhys Ifans
USA
Official Film Site
,
IMDb Page
,
Trailer
The Lady
Dir: Luc Besson (The Big Blue, The Professional, The Fifth Element)
Cast: Michelle Yeoh, David Thewlis, Jonathan Raggett
France/UK
Limited Release
No Official Film Site Found,
IMDb Page
,
Trailer
Material Success
Dir: Jesse Mann - feature film directorial debut
Documentary
Canada
Limited Release
Official Film Site
,
IMDb Page
,
Trailer
The Pirates! Band of Misfits
Dir: Peter Lord (Chicken Run) & Jeff Newitt
Cast: Hugh Grant, David Tennant, Imelda Staunton, Martin Freeman, Jeremy Piven
USA/UK
Official Film Site
,
IMDb Page
,
Trailer
The Raven
Dir: James McTeigue (V for Vendetta, Ninja Assassin)
Cast: John Cusack, Luke Evans, Alice Eve, Brendan Gleeson, Oliver Jackson-Cohen
USA/Hungary/Spain
Official Film Site
,
IMDb Page
,
Trailer
Safe
Writer/Dir: Boaz Yakin (Uptown Girls, Remember the Titans)
Cast: Jason Statham, Catherine Chan, James Colby, Barry Bradford, Robert John Burke, Matt O'Toole, Jay Giannone
USA
Official Film Site
,
IMDb Page
,
Trailer
Warriors of the Rainbow: Seediq Bale / Sàidékè balái
Writer/Dir: Wei Te-Sheng (Cape No. 7)
Cast: Lin Ching-Tai, Da-Ching, Vivian Hsu, Ando Masanobu, Umin Boya
Taiwan
Limited Release
Official Film Site
,
IMDb Page
,
Trailer
**please note this list of releases reflects first run film released in Toronto, Ontario, Canada as of April 27, 2012**