Hello Film Fans and Fanatics!
Welcome to Film Fan Fridays for Friday April 6, 2012!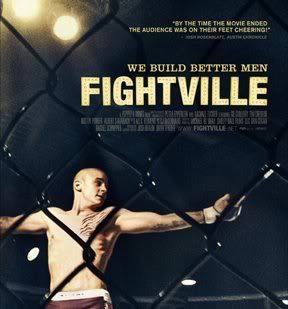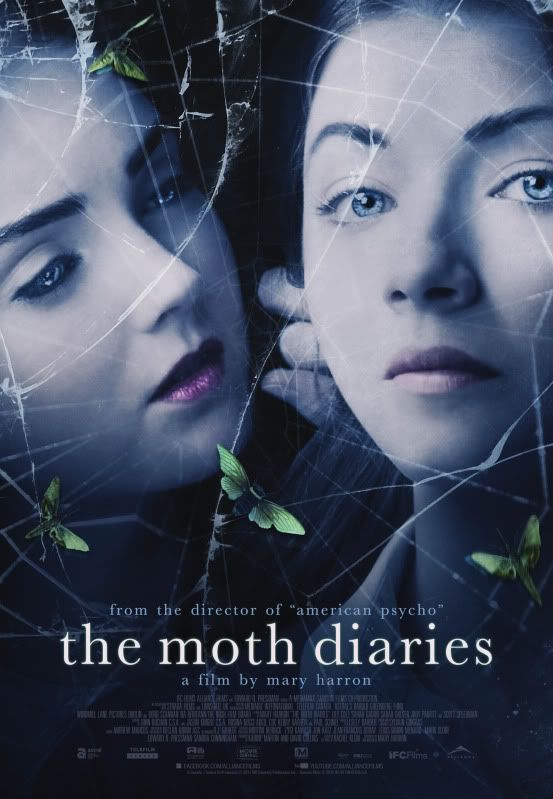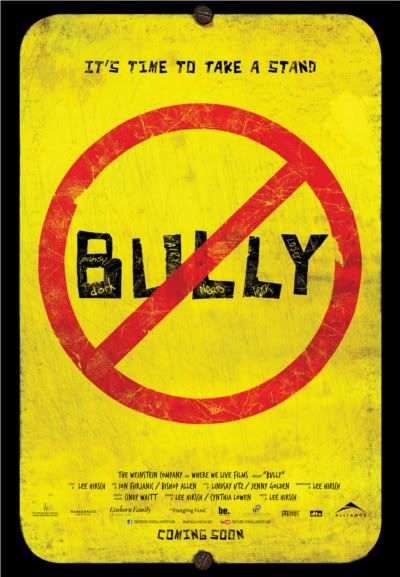 Posters: Fightville / The Moth Diaries & Bully (Courtesy of Alliance Films)
The vast majority of our releases this week are limited release (7 out of 8!) and there is lots to choose from including 4, count 'em 4, Canadian films. Starting here at home those Canadian films including
The Girl in the White Coat
and
Lovers in a Dangerous Time
, plus two co-pros of the Canadian/Irish boarding school/vampire
The Moth Diaries
(I have to see this one!) and China/Canada co-pro documentary
The Vanishing Spring Light
. If documentaries are your thing there are even more to choose from including the MMA doc
Fightville
which I have been very much looking forward to, plus we have awareness doc that's
Bully
which has been getting lots of attention not only for the subject matter, but also for it's rating controversy in the States (
Bully

is rated PG here on Ontario
; see the parameters of that
rating here
). Last up for limited releases is
The Salt of Life / Gianni e le donne
, a sequel to
Mid-August Lunch
.
In wide release this week we have only one film taking on a larger number of screens and that is
American Reunion,
a part of the American Pie series and has it really been long enough for them to reunite? Wow.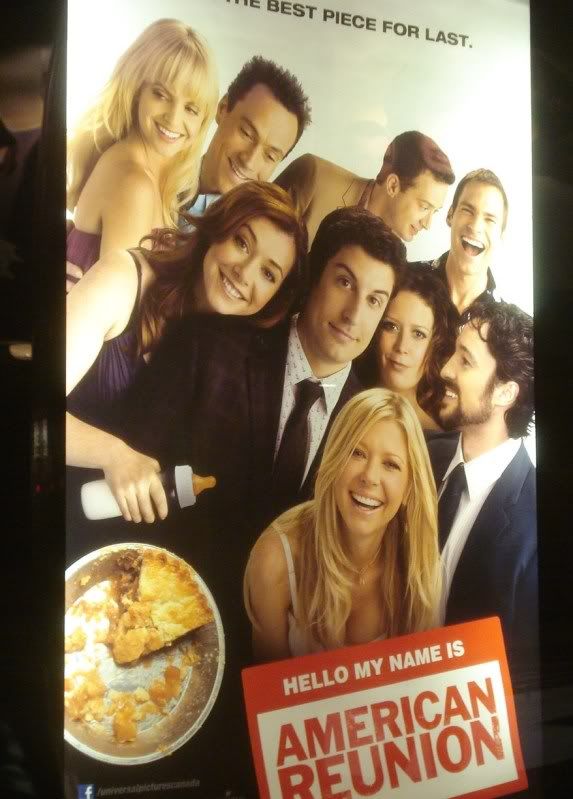 Images: Lovers in a Dangerous Time Still & American Reunion Poster
Have a great holiday weekend & a fabulous Good Friday!
Shannon
Festival Watch
Reel World Film Festival
12th annual festival celebrating diversity in film, video, and new media
April 11 - 15, 2012 at various locations in Toronto, Ontario, Canada
TIFF Kids International Film Festival
Toronto International Film Festival for Children and Youth
April 10 - 22, 2012 at
TIFF Lightbox
in Toronto, Ontario, Canada
Friday April 6, 2012 Releases
American Reunion
Writers/Directors: Jon Hurwitz & Hayden Schlossberg (Harold & Kumar Escape from Guantanamo Bay)
Cast: Jason Biggs, Alyson Hannigan, Chris Klein, Thomas Ian Nicholas, Tara Reid, Seann William Scott, Mena Suvari, Eddie Kaye Thomas, Jennifer Coolidge, Eugene Levy, Natasha Lyonne, Shannon Elizabeth
USA
Official Film Site
,
IMDb Page
,
Trailer
Bully
Dir: Lee Hirsch (Act of Honor, Amandla! A Revolution in Four Part Harmony)
Documentary
USA
Limited Release
Official Film Site
,
IMDb Page
,
Trailer
Fightville
Dir: Petra Epperlein & Michael Tucker (Gunner Palace)
Documentary
USA
Limited Release
Official Film Site & Trailer
,
IMDb Page
The Girl in the White Coat
Writer/Dir: Darrell Wasyk (Mustard Bath, H)
Cast: Pascale Montpetit, Joey Klein, Monique Mercure, Julien Poulin
Canada
Limited Release
Official Film Site & Trailer
,
IMDb Page
Lovers in a Dangerous Time
Writers/Directors: May Charters & Mark Hug - feature film directorial debuts
Cast: Mark Hug, May Charters, Gillian Adamson, Saskia Gould
Canada
Limited Release
Official Film Site
,
IMDb Page
,
Trailer
The Moth Diaries
Dir: Mary Harron (American Psycho)
Cast: Lily Cole, Scott Speedman, Sarah Bolger, Sarah Gadon, Judy Parfitt
Canada/Ireland
Limited Release
No Official Film Site Found,
IMDb Page
,
Trailer
The Salt of Life / Gianni e le donne
Dir: Gianni di Gregorio (Mid-August Lungh)
Cast: Gianni di Gregorio, Valeria de Franciscis Bendoni , Alfonso Santagata, Elisabetta Piccolomini
Italy
Limited Release
Official Film Site
,
IMDb Page
,
Trailer
The Vanishing Spring Light
Dir: Xun Yu - feature film directorial debut
Documentary
Canada/China
Limited Release
Official Facebook Page
,
IMDb Page
, No Trailer Found
**please note this list of releases reflects first run film released in Toronto, Ontario, Canada as of April 6, 2012**