DVD/BluRay Review of Shame from director Steve McQueen starring Michael Fassbender & Carey Mulligan.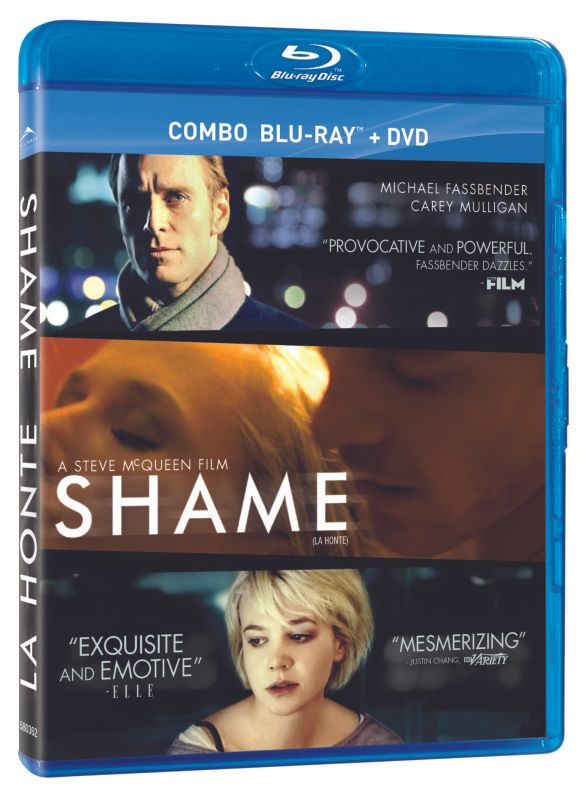 Image Courtesy of Alliance Films
Legal Line © 2011 New Amsterdam Film Limited, Channel Four Television Corporation and The British Film Institute. All Rights Reserved. Distributed exclusively in Canada by Alliance Films. All Rights Reserved.
Dir: Steve McQueen (Hunger)
Cast: Michael Fassbender, Carey Mulligan, Nicole Beharie, James Badge Dale
UK
,
2011
Reason to see:
Huge acclaim & kudos, especially for Michael Fassbender's performance
Shame
certainly feels like one of the powerhouses films from last year. I had seen the emotional heartbreak of
Hunger
from director Steve McQueen and starring Michael Fassbender, I thought I would be prepared to dive in to one of pairings again with this New York set drama. Retrospectively, I'm not sure that anything can really prepare you for
Shame
. What could really prepare you for following sex obsessed/addicted Brandon (played by Michael Fassbender) during the film? I really don't think anything can. There is something really unnerving about the character of Brandon in so many ways, not just the addiction but the fact that people can so easily be charmed over by him or in the case of his sister (played by Carey Mulligan) heavily rely on him, and although we see him baring all he often remains a huge mystery.
Shame
is one of the films where I feel like a putz that I wasn't taken by it, a film that I would rather just agree with folk on it's brilliance but I can't. Not that it isn't brilliant, but that's not what I took away from the film. Are the performance astounding? Yes they are. Is it talking about something taboo? Yes it was. Was it gorgeously shot? Yes it was. Did I care about ...anyone? A-ha. There we go. For me, that was the missing ingredient. There were moments that I felt for Brandon, but mostly empathetically to his current emotional states of being as opposed to his obsession/addiction/situation. I felt the weight he was baring, and therefore empathized, but outside of near-breaking point moments I had no patience for his plight. It was a quite strange experience, and this is my personal reaction to the film which brings me farther the point of knowing to trust my gut that films of almost purely emotional hardship are not for me. For the high drama fan though, Shame is a great fit as it hits all the marks you'd want and expect for a powerful, emotional journey with striking performance and a haunting sense of realism.
DVD/Blu-Ray Extras:
Q&A with Michael Fassbender (35 minutes)

from the Hackney Picturehouse - January 2012 with Dave Calhoun; Film Editor, Time Out. Film clips and Q&A (including audience questions) discussing his filmography, working with director Steve McQueen, the draw to the film, his first reaction to the idea of the film, the duality of the character of Brandon vs being an addict, working with Carey Mulligan and the setting of New York.

Interview with Michael Fassbender (3 minutes)

discussing the character of Brandon, on sex addiction, the challenges of the film and on working with Steve McQueen and Carey Mulligan.

Interview with Carey Mulligan (2 minutes)

discussing the character of Sissy, on preparing and getting the role and on working with Steve McQueen and Michael Fassbender.

Trailer



Shame
is available on DVD as of April 17, 2012. Check it out over at
Amazon.ca
&
Amazon.com
Shannon's Overall View:
I didn't love it
I'd watch it again for the performances
I'd recommend it drama fans, especially for the emotional journey
Return to Film Reviews
or see more
DVD Reviews
© Shannon Ridler, 2012
Michael Fassbender in SHAME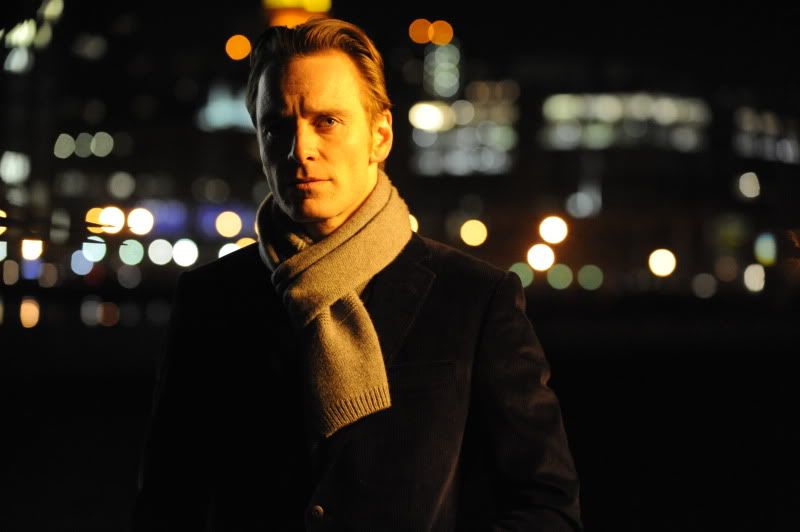 Michael Fassbender in SHAME
Michael Fassbender and Carey Mulligan star in Shame