Time to take a look at a selection of DVD releases for Tuesday May 15, 2012!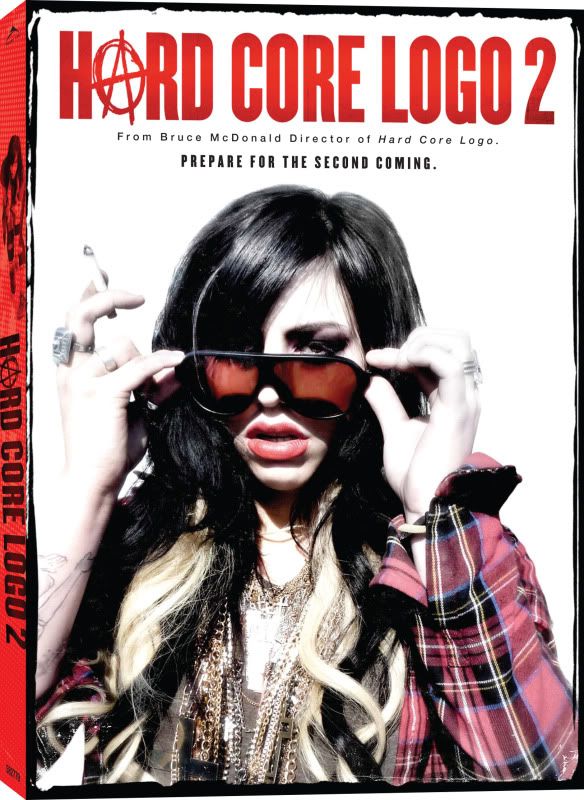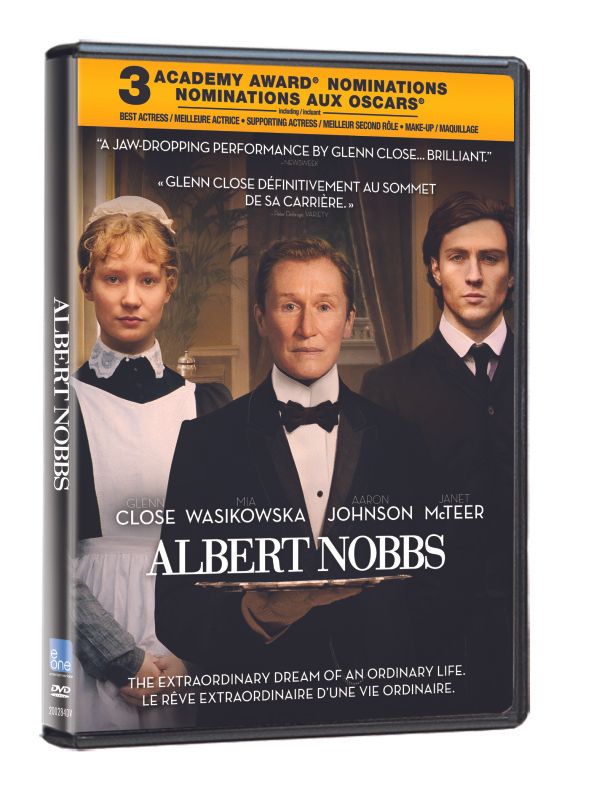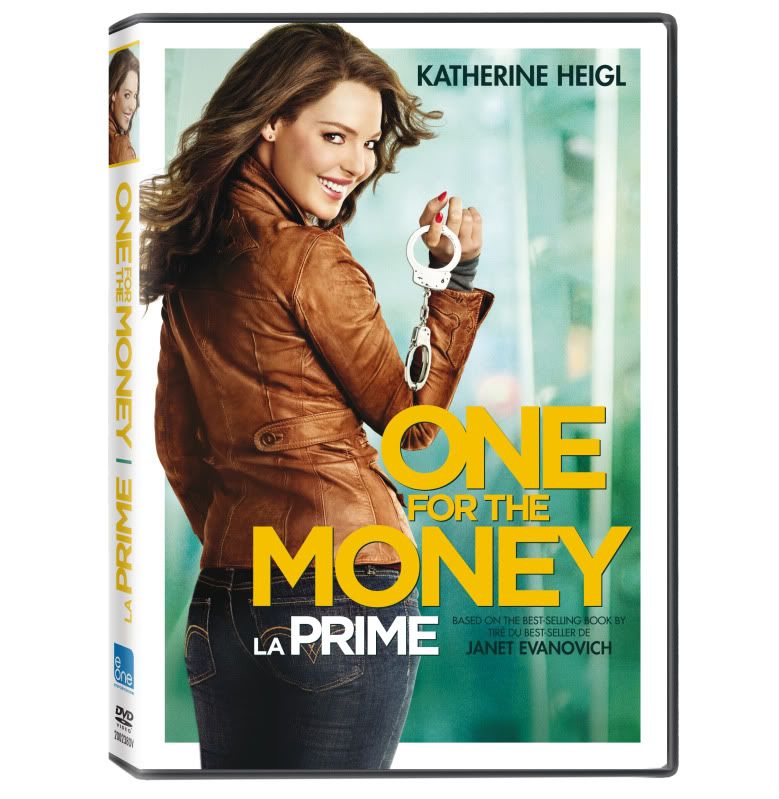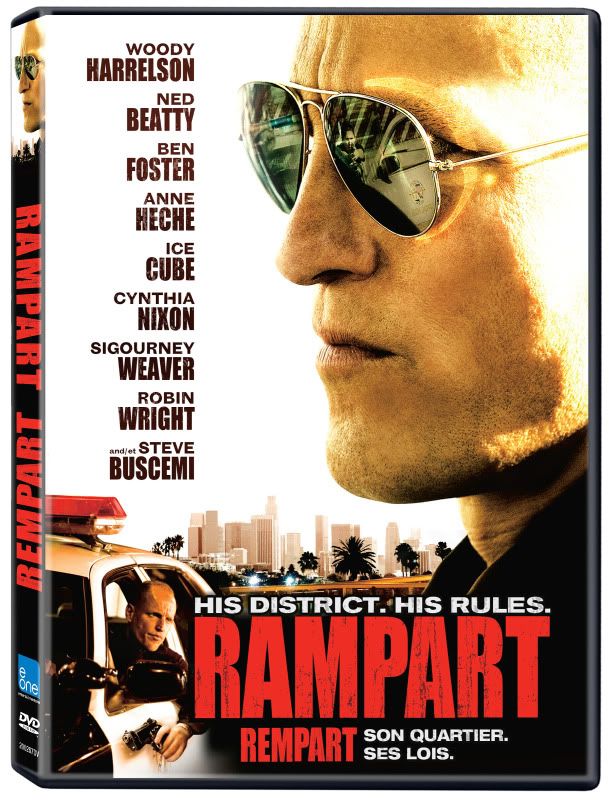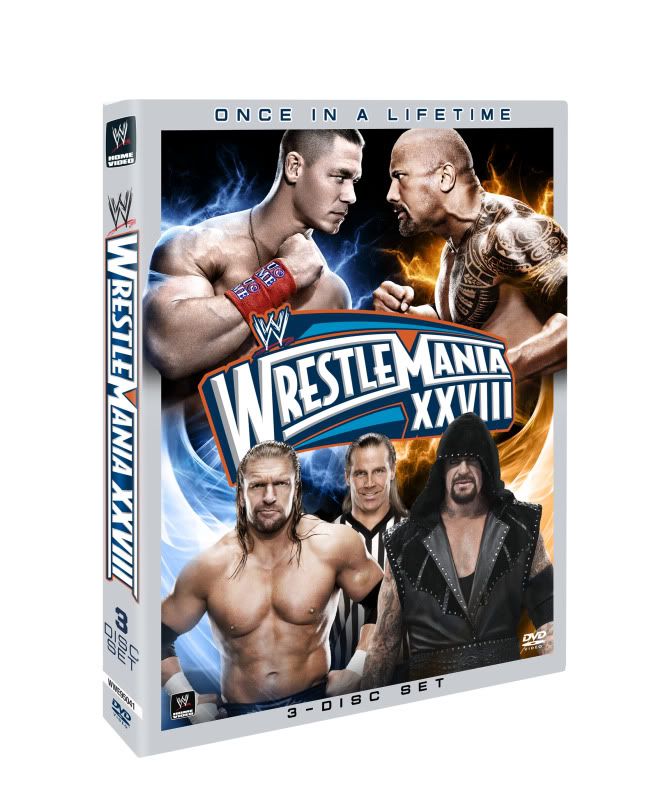 Images: Hard Core Logo 2 (Courtesy of Alliance Films); Albert Nobbs, One For the Money, Rampart & WrestleMania XXVIII (Courtesy of eOne Films)
The Devil Inside I had to do a double take and get my research-mode hat on to see if this was the possession/exorcism film that came out earlier this year because the DVD cover looks *nothing* like the poster or any scene in the film, but alas, it is that film starring Fernanda Andrade. Wow.

Hard Core Logo 2

Bruce McDonald's sequel to Hard Core Logo gets a little meta with him getting in front of the camera as he investigates a woman who says she is channelling Joe Dick from the first films. I can't wait to see it. (Amazon.ca only)
Dragonslayer documentary following skakeboarder Josh 'Skreech' Sandova, with a strong vérité style quality that follows all aspects of his life on and off a skateboarding and showcases how it's very much interlinked in every aspect of his like.

Chronicle

Science fiction film that centres on teenage 'regular' guys who get superpowers, there is a bit of a divide on how this was received and I haven't seen it yet but I think I have a feeling I might have been unimpressed. But, I am still curious to see it.

Norwegian Wood

drama/romance based on the book by Haruki Murakami and if I had known we'd get this one I so would have made it a book club title1 It starst Ken'ichi Matsuyama and Rinko Kikuchi and is directed by Anh Hung Tran.

Albert Nobbs

I really want to see this one set in 19th century island and follows a woman who poses as a man to work as a butler in a time where women just didn't do such things. Fabulous cast includes Glenn Close, Mia Wasikowska, Janet McTeer and Aaron Johnson

One for the Money

More book adaptation today! This one is based on the novels by Janet Evanovich and stars Katherine Heigl as a woman who newly divorced and out of a job starts working in the bail-bond trade. I actually think it looks quite interesting.

Rampart

stars Woody Harrelson as a renegade cop in the late 90's in LA. Also stars Ben Foster and Sigourney Weaver.

The Front Line

Historically-set South Korean war film about the battle to determine the border between the North and South.

Michael

Several films with this title so for clarity this is a film by Markus Scheinzer; starring Michael Fuith, David Rauchenberger and Christine Kain and a big festival heavy hitter.

Miss Bala

Mexican thriller about an aspiring beauty in a culture of crime. I'm not sure I've heard a beauty-queen film that's a thriller before, but that makes me more curious about it!

Woman Knight of Mirror Lake

(BluRay) Sometimes I love writing about DVD release just for stumbling on films like this, it's from the director of IP Man and just looks crazy from the cover, although very little information is available on it, it's noted to start Kevin Cheng and Pat Ha and I wonder who the lady with the big gun on the cover is!

Descendents

Careful here, it's not THE Descendants, but Descendents and looks like a zombie film. It stars Cristobal Barra and Patricio Lynch.

Buffy the Vampire Slayer Season 8 Motion Comic

(BluRay/DVD Combo) Motion comic for post-tv-series season. I'm not into motion comics but for Buffy, I might tread in to this world.

WrestleMania XXVIII

WWE goes to Miami, Florida for WrestlMania and matches include John Cena vs. The Rock, plus Undertaker defending his 20-0 winning streak with the WWE. I'm still processing that it's the 28th WrestleMania. 28th!
Titles on
Amazon.ca
(Canada):



Titles on
Amazon.com
(US):