Hello Film Fans and Fanatics!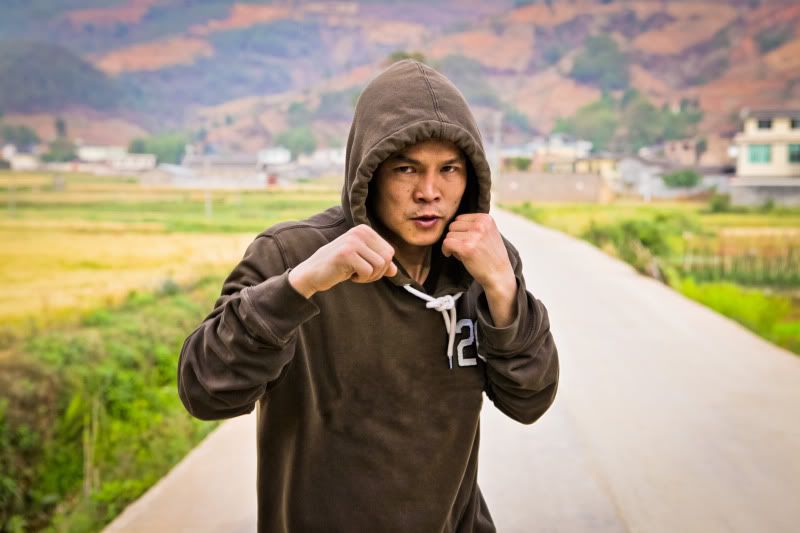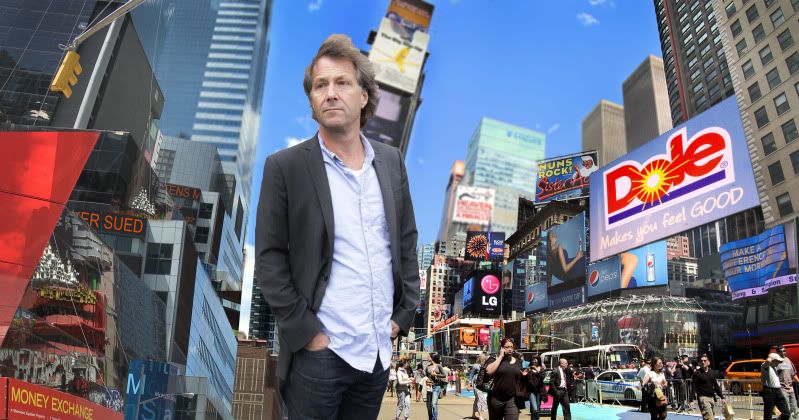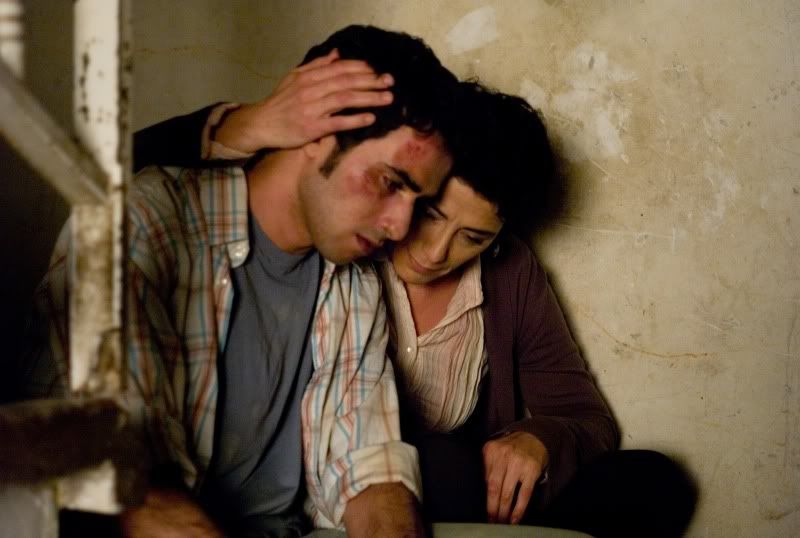 Stills from: China Heavyweight (Qi Moxiang by Sun Shaoguang), Big Boys Gone Bananas *, A Bottle in the Gaza Sea
Welcome to Film Fan Fridays for Friday May 11, 2012! It's our second week in a row of one whopping wide release and lots of awesome limited releases. What could they be? Let's have a look.
In limited release this week we have tons of films to choose from including a fair amount of Docs including A Place Called Los Pereyra plus right hot of the heels of Hot Docs we have both
Big Boys Gone Bananas
and the
China Heavyweight
which I'm really looking forward to. We also have the Canadian biopic
Edwin Boyd: Citizen Gangster
starring Scott Speedman and Kevin Durand, the South Korean mystery
Helpless / Hoa-ch
a and cult-centred
Sound of My Voice
, and all of these are easily on my to see list. Also in limited release is
A Bottle in the Gaza Sea / Une bouteille à la mer
based on the novel by Valérie Zenatti, and stars Hiam Abbass and Salim Dau.
In wide release this week we have just one release for this weekend with the Tim Burton film
Dark Shadows
which is based on the 60-70's supernatural gothic soap opera of the same name and stars Johnny Depp, Michelle Pfeiffer, Helena Bonham Carter and Eva Green.
That's it for this weeks release, but a few more films to keep in mind that crop up before next Friday include the mid-week release of
The Dictator
starring Sacha Baron Cohen which comes out on Wednesday May 16, 2012. And for the Toronto folk who love films that keep you on the very edge of your seat I highly recommend checking out
The Loved Ones
screening as a
Rue Morgue Cinemacabre Night
on Thursday May 17, 2012 at 9:30PM the
Toronto Underground
; it's an amazing Australian horror flick that is very twisted and absolutely outstanding. I'm thrilled to see it screen again in the city.
Have a great weekend!
Shannon
Festival Watch
Bootleg Film Festival
The Toronto Edition of the Travelling Film Festival
May 10 - 12, 2012 at the
Tranzac Club
in Toronto, Ontario, Canada
TIFF Next Wave
A Film Festival for Young Movie Lovers
May 10 - 12, 2012 at the
TIFF Lightbox
in Toronto, Ontario, Canada
Toronto Jewish Film Festival
Celebrating it's 20th year!
Continues until May 13, 2012 at various locations in Toronto, Ontario, Canada
Special Screening
The Loved Ones
~
Rue Morgue Cinemacabre Screening

Thursday May 17, 2012 at 9:30PM the
Toronto Underground
in Toronto, Ontario, Canada
Friday May 11, 2012 Releases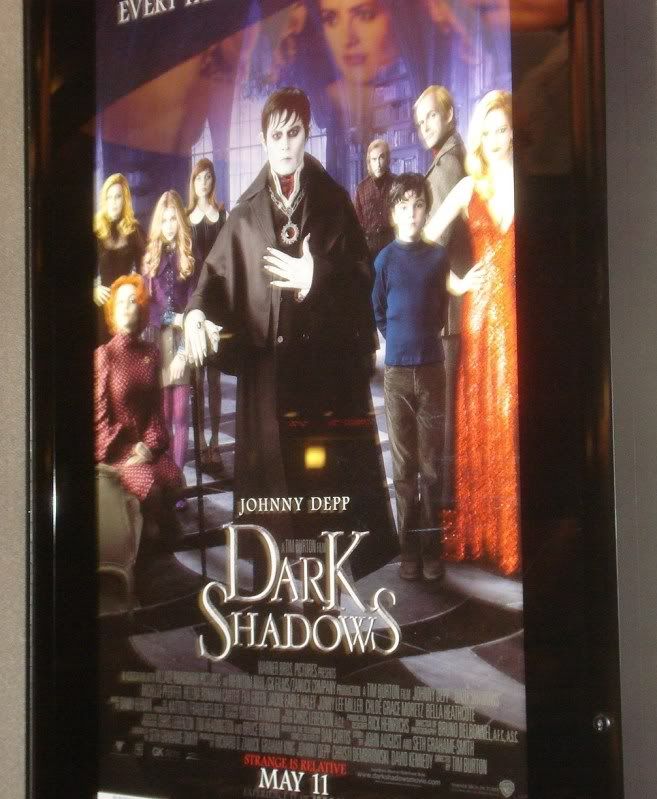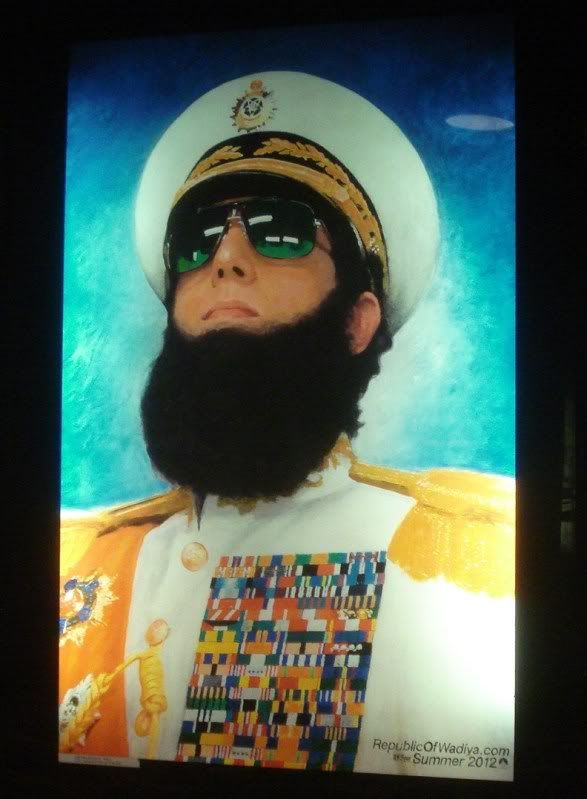 Posters of: Dark Shadows & The Dictator
Big Boys Gone Bananas *
Dir: Fredrik Gertten (Bananas *)
Documentary
Sweden/Denmark/Germany/USA/UK
Limited Release
Official Film Site
,
IMDb Page
,
Trailer
A Bottle in the Gaza Sea / Une bouteille à la mer
Dir: Thierry Binisti (The Over-Eater)
Cast: Hiam Abbass, Salim Dau, Agathe Bonitzer, Mahmud Shalaby
France/Israel/Canada
Limited Release
No Official Film Site Found,
IMDb Page
,
Trailer
China Heavyweight
Dir: Yung Chang (
Up the Yangtze/ 沿江⽽上
)
Documentary
Canada/China
Limited Release
Official Film Site
,
IMDb Page
,
Trailer
Dark Shadows (2012)
Dir: Tim Burton (
Sweeney Todd
, Big Fish, Sleepy Hollow,
Alice in Wonderland
)
Cast: Johnny Depp, Michelle Pfeiffer, Helena Bonham Carter, Jackie Earle Haley, Jonny Lee Miller, Eva Green, Chloe Moretz, Bella Heathcote, Thomas McDonell, Gulliver McGrath
USA
Official Film Site
,
IMDb Page
,
Trailer
Edwin Boyd: Citizen Gangster
Writer/Dir: Nathan Morlando - feature film directorial debut
Cast: Scott Speedman, Kevin Durand, Kelly Reilly, Joseph Cross, William Mapother, Brendan Fletcher, Charlotte Sullivan, Brian Cox
Canada
Limited Release
No Official Film Site Found,
IMDb Page
,
Trailer
Helpless / Hoa-cha
Dir: Young-Joo Byun (Flying Boys, Milae)
Cast: Seon-gyun Lee, Min-hie Kim, Seong-ha Jo, Byeol Kim, Duek-mun Choi
South Korea
Limited Release
Official Film Site
,
IMDb Page
,
Trailer
A Place Called Los Pereyra
Dir: Andrés Livov-Macklin - feature film directorial debut
Documentary
Argentina/Canada
Limited Release
Official Film Site
,
IMDb Page
,
Trailer
Sound of My Voice
Dir: Zal Batmanglij - feature film directorial debut
Cast: Brit Marling, Christopher Denham, Nicole Vicius
USA
Limited Release
Official Film Site
,
IMDb Page
,
Trailer
Wednesday May 16, 2012
The Dictator
Dir: Larry Charles (
Brüno
, Borat: Cultural Learnings of America for Make Benefit Glorious Nation of Kazakhstan)
Cast: Sacha Baron Cohen, Anna Faris, Ben Kingsley
USA
Official Film Site
,
IMDb Page
,
Trailer
**please note this list of releases reflects first run film released in Toronto, Ontario, Canada as of May 11, 2012**