Hello Film Fans and Fanatics!
Welcome to Film Fan Fridays for Friday May 18, 2012! What do we have in store this week? Looks like a sweet combination of films from near and far, crossing many genres and providing lots of options for the Victoria Day weekend.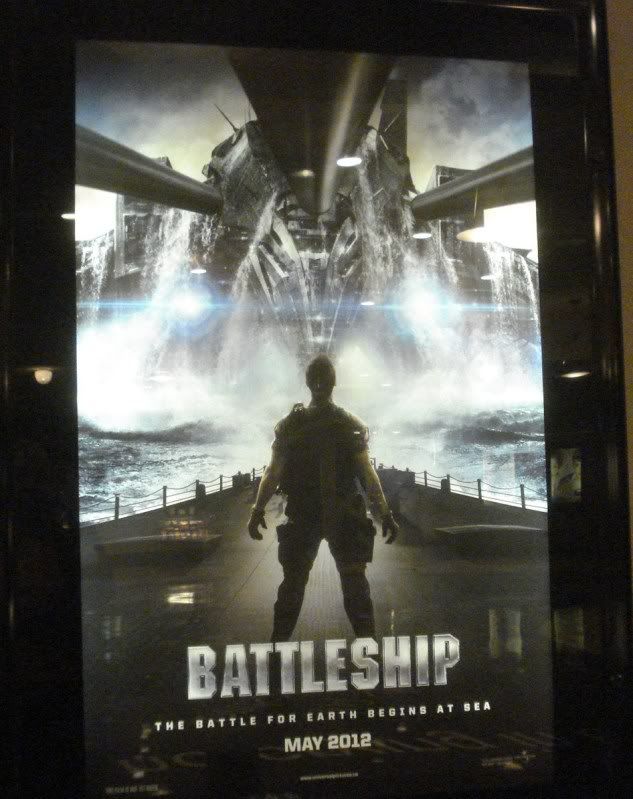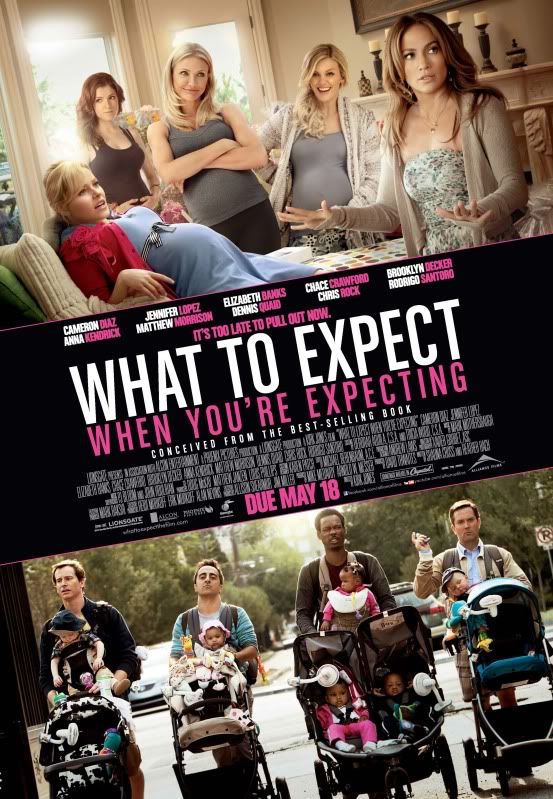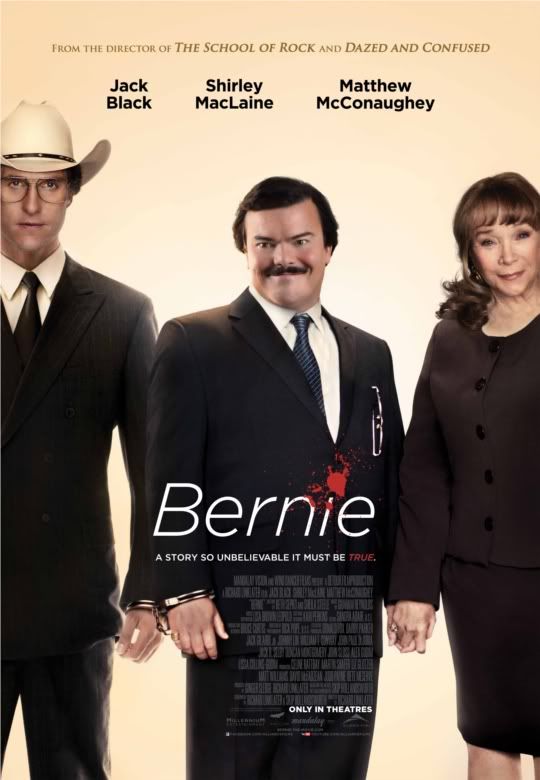 Battleship Poster; What to Expect When You're Expecting & Bernie Posters courtesy of Alliance Films
In limited release this week we have the fascinating Canadian speculative fiction/thriller
The Corridor
opening at
The Projection Booth
, I had a chance to catch it an Toronto After Dark last year and quite enjoyed it, and have selection of
The Corridor

introduction and Q&A with director Evan Kelly, writer Josh MacDonald and lead actor Stephen Chambers
videos here, although note the spoiler warnings to know what to watch *after* seeing it; it's better to watch going in blind. Also out in limited release at
Hot Docs Bloor Cinema
is the documentary
Marley
about the life & music of Bob Marley. Plus we have the Norwegian coming of age
Turn Me On, Dammit! / Få meg på, for faen
, Jack Black and Shirley MacLaine comedy Bernie and drama
Virginia
starring Jennifer Connelly.
In wide release this week we have one of the most jabbed at films of the year,
Battleship
, for the fact that it's based on a video game but I'm truly hoping it's going to be all kinds of crazy fun. If you are looking for comedy we have the pregnancy comedy
What to Expect When You're Expecting
in release what's got quite an impressive case, but if action/thrillers are more your style then check out the
The Samaritan
with Samuel L. Jackson (It's Canadian! to boot!) as well as the Bollywood action flick
Department
.
Have a great weekend!
Shannon
Festival Watch
Inside Out
22nd Annual Toronto LGBT Film Festival
May 17 - 27, 2012 in various locations in Toronto, Ontario, Canada
Friday May 18, 2012 Releases
Battleship
Dir: Peter Berg (Hancock, The Rundown, Friday Night Lights)
Cast: Taylor Kitsch, Brooklyn Decker, Alexander Skarsgard, Rihanna, Asano Tadanobu, Liam Neeson
USA
Official Film Site
,
IMDb Page
,
Trailer
Bernie
Dir: Richard Linklater (
Me and Orson Wells
, A Scanner Darkly)
Cast: Jack Black, Shirley MacLaine, Matthew McConaughey
USA
Limited Release
Official Film Site
,
IMDb Page
,
Trailer
The Corridor
Dir: Evan Kelly
Cast: Matthew Amyotte, Nigel Bennett, Stephen Chambers, Mary-Colin Chisholm, David Patrick Flemming, James Gilbert, Glen Matthews
Canada
Limited Release
Official Film Site
,
Trailer
,
IMDb Page
Department
Dir: Ram Gopal Varma (Not a Love Story, Sarkar Raj)
Cast: Amitabh Bachchan, Sanjay Dutt, Deepak Tijori, Rana Daggubati, Anjana Sukhani
India
No Official Film Site Found,
IMDb Page
,
Trailer
Marley
Dir: Kevin MacDonald (The Last King of Scotland, The Eagle)
Documentary
USA/UK
Limited Release
Official Film Site
,
IMDb Page
,
Trailer
The Samaritan
Dir: David Weaver (Toronto Stories, Century Hotel, Siblings)
Cast: Samuel L. Jackson, Luke Kirby, Ruth Negga, Tom Wilkinson
Canada
Official Film Site
,
IMDb Page
,
Trailer
Turn Me On, Dammit! / Få meg på, for faen
Writer/Dir: Jannicke Systad Jacobsen (Scenes from a Friendship)
Cast: Helene Bergsholm, Malin Bjørhovde, Henriette Steenstrup, Beate Støfring, Matias Myren, Lars Nordtveit Listau
Norway
Limited Release
Official Film Site
,
IMDb Page
,
Trailer
Virginia
Writer/Dir: Dustin Lance Black (My Life with Count Dracula, On The Bus)
Cast: Jennifer Connelly, Harrison Gilbertson, Ed Harris, Emma Roberts, Amy Madigan, Yeardley Smith, Toby Jones
USA
Limited Release
Official Film Site
,
IMDb Page
,
Trailer
What to Expect When You're Expecting
Dir: Kirk Jones (Everybody's Fine, Nanny McPhee, Waking Ned)
Cast: Cameron Diaz, Jenifer Lopez, Elizabeth Banks, Chace Crawford, Brooklyn Decker, Anna Kendrick, Matthew Morrison, Dennis Quaid, Chris Rock, Rodrigo Santoro, Ben Falcone and Joe Manganiello
USA
Official Film Site
,
IMDb Page
,
Trailer
**please note this list of releases reflects first run film released in Toronto, Ontario, Canada as of May 18, 2012**