I am continuing to vlog my way through the Worldwide Short Film Festival 2012, today with the Day 2 programs of The Family Compact and Creative Control.
I mention...
From The Family Compact program I discuss: Liar, Hellion, Long Distance Information, Belly and Me Without You
From the Creative Control program I discuss: The Maker, How to Raise the Moon, Gravity of Center, Lifetripper and Withering Love
In Long Distance Information I mention my love of Peter Mullan in (you can see him in Tyrannosaur, Boy A, True North and Harry Potter and the Deathly Hallows: Part 1)

I mention the animation style of Idiots and Angels
I mention Rob Benedict who is in Lifetripper plays Chuck on Supernatural, a show I talk about extensively on my paranormal TV podcast Hexed: Sisterhood of the Supernatural

This vlog is posted on my You Tube Channel, see more vlogs there.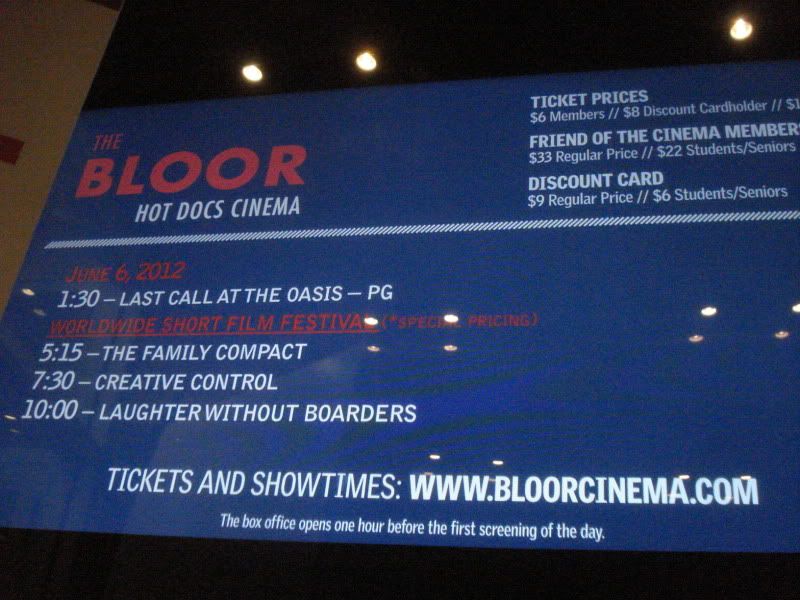 The
Worldwide Short Film Festival
runs from June 5 - 10, 2012 in Toronto, Ontario, Canada.