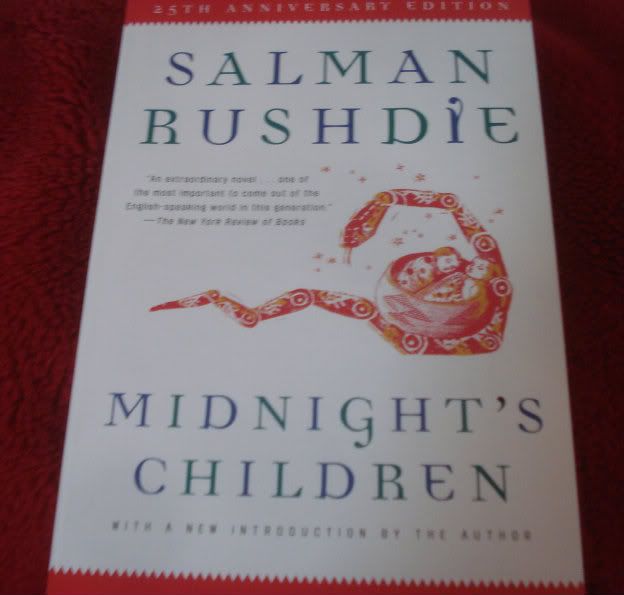 Happy July! With the turning of the month it's time to look at our July 2012 reading selection:
Midnight's Children by Salman Rushdie


I know very little about this one other than it's got both historical elements and magical realism, and spans the time from when India gained independence from England. I'm quite curious about it and also really excited as it will be our first film adaptation that's directed by a woman. I'm a little surprized that took over a year but we keep covering more ground each month with the
Book to Film Club
.
The film version of
Midnight's Children
is going to be adapted by Salman Rushdie himself and will be directed by Deepa Mehta (Earth, Water, Fire, Bollywood/Hollywood), and will star Satya Bhabha, Shahana Goswami, Rajat Kapoor and Shabana Azmi.
The film
Midnight's Children
is scheduled to be released October 26, 2012.
Join the Movie Moxie Book to Film Club
at any time. For title announcements, Book to Film Club news and monthly selections you can
sign up for email updates here
.